If you've been planning your wedding, chances are you've taken the time to budget expenses like food, music, flowers, and décor. You've picked out a dress with just the right price tag and found a venue that complements both your vision and your bank account. Yet, before you get too comfortable with your savvy spending, you may want to take a look at this list of pecuniary pitfalls that many couples don't notice until it's too late!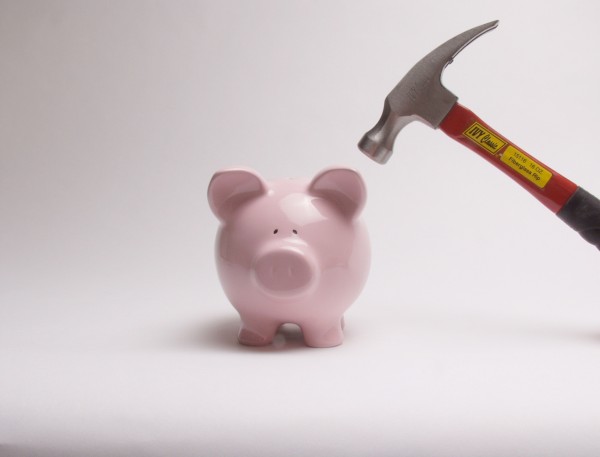 Hair and makeup trials. Even though you might think you won't need one, hair and makeup trials can be very important, especially in the case of makeup. Even if you already know what you want your makeup to look like, you want a chance to test the products on your skin so that you don't end up walking down the aisle in hives. It also gives you a chance to experiment with your ideas and work out what will look best on your big day. Maybe the look you were planning for isn't the right one after all! These trials can be expensive, though, sometimes costing almost as much as the actual wedding day service, so you'll want to budget accordingly.


Postage. One of the most frequently overlooked budget busters is the postage for wedding invitations, save-the-dates, RSVP cards, and thank you notes. If your invitations weigh more than an ounce or are unusually shaped, you are almost definitely going to need additional postage, which can cost as much as an extra dollar per invitation. The extra cost of mailing all of these items can really add up, so definitely don't forget to make room in your budget!


Meals for yourself and the wedding party. Don't forget to feed yourself and your entourage on the day of your wedding! It's easy to spend so much time worrying about catering at the reception that you forget all about the rest of the day's meals. Set aside some cash and make plans for breakfast and lunch on the day-of and make sure you know about any dietary restrictions your bridesmaids and groomsmen might have so you don't inadvertently poison anyone. Even just a few snacks can go a long way towards warding off grumpiness in your wedding party.


Alterations. Unless you are incredibly lucky, you will probably need alterations on your wedding dress. Many brides end up forgetting this detail and blow the money they have set aside on simply purchasing their gown. Alterations can be very expensive, often costing several hundred dollars. Your best bet for saving money on this expense is to choose a dress that you love the way it is, without the need for any major changes like the addition of straps. Even so, you will most likely need to have small changes made by your Baltimore bridal shop, like having the dress hemmed or taken in, so be prepared!


Meals for vendors. Your Baltimore vendors will be working very long hours to make sure your wedding is spectacular. Many of them will be going 8+ hours without a chance to get away, so don't let them go hungry! It's considered good etiquette to provide meals for the band, photographer, videographer, wedding planner, and any assistants, so be sure to factor that in when you're tallying your head count for your caterer. Often, vendor meals will be less expensive than the meals for your guests, but they will still need to be worked into your budget. As an added note, don't forget to include yourselves in the final table count! You get to sit down and eat, too!


Gratuities. Sometimes tips are included as part of a vendor's fee (check your contract); more often, they aren't. It's always a kind gesture and considered good etiquette to tip your vendors, including assistants and employees. Remember, these people have worked hard to contribute to your wedding's success! While tips vary by vendor, they are usually around 15-20% of the total fee, so don't forget to make room in your budget. Don't forget to include the servers, delivery people, band, coat check attendants, drivers, officiants, makeup and hair artists, and bartenders!


Sales tax and service fees. Some vendors don't include sales tax in their quoted price. Always ask or check your contract. If you calculate your expenses solely using that per head count price your caterer gave you, you might be in for quite a shock when you get the bill! While sales taxes might not seem that significant, you're dealing with big numbers here and your taxes can end up amounting to a hefty sum, so take care to keep that in mind. The same goes for service charges, which also aren't included in that per head count price. Make sure you ask questions, so you have a clear idea of how much services will cost you and include this figure in your budget.


Overtime costs. Even if you don't expect your wedding to run overtime, things happen and it's best to be prepared. A good way to avoid these charges is to factor in additional time for getting dressed and taking photos in case something goes wrong. Also get overtime costs in writing from all of your vendors and the venue so you know what to expect just in case. According to The Knot, overtime costs shouldn't be any more than 50% more per hour than the regular rate. Keep this in mind, just in case you get the urge to extend the festivities in the heat of the moment.


Marriage license. Yes, these cost money! According to Baltimore County's official website, a license will set you back about $35 (cash only), plus an additional $5.50 for a copy of your marriage certificate. Pretty painless compared to some of your other wedding costs!


Emergency funds. Even the best laid plans sometimes go awry. Sometimes there's no preventing or preparing against unexpected setbacks, and this is where your emergency funds come in. Maybe your DJ or band had to cancel at the last minute. Maybe your flower shipment was delayed and you had to call in a local florist. Maybe an unexpected thunderstorm necessitates a last minute tent rental. It's a good idea to set aside 10-20% of your budget as a buffer against these kinds of wedding emergencies—the peace of mind is definitely worth it!