It is finally spring in Maryland! Fresh breezes, warmer air, and days filled with sunshine are what we dream of all winter, making spring the perfect season to plan a wedding.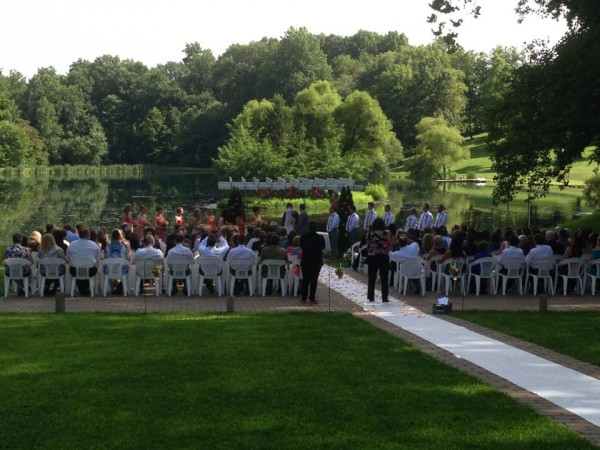 Photo Credit: Shade Trees and Evergreens Event Grounds
Top of the list of reasons to hold a spring wedding in Baltimore? The beautiful weather, of course! Spring weather alone could be a reason to plan a wedding in this season. We spend all winter dreaming of fresh air and days full of sunshine, so why not have your wedding on a beautiful spring day? You get the beautiful weather, but don't have to account for the cold and snow of winter or the extreme heat and oppressive humidity of summer.
Beautiful spring weather also allows for your wedding to be held at an outdoor venue! If you're dreaming of a romantic outdoor wedding with amazing views and beautiful weather, then spring would be the time to hold your special day. Again, you don't have to worry about the extreme weather (heat, humidity, snow, or cold) that can come with the planning of a summer or winter wedding, and you don't have to account for the bugs that you have to think about if you're planning a summer wedding.
With the lovely weather comes more flexibility when planning your event. It's much easier to plan for an indoor reception in a beautiful ballroom with a cocktail hour out on a patio in the spring than it is in the fall or winter when you risk your guests sipping drinks from shivering hands if you hold a cocktail hour outside.
Beautiful flowers from a Baltimore florist are another reason to plan a spring wedding. Fresh flowers are in bloom, and they can make for beautiful landscaping at your wedding, no matter if it's indoors, where the landscape can make a beautiful view, or outdoors, where nature is a beautiful venue in and of itself.