Edible wedding favors can be an interesting and unique favor idea for your Baltimore wedding.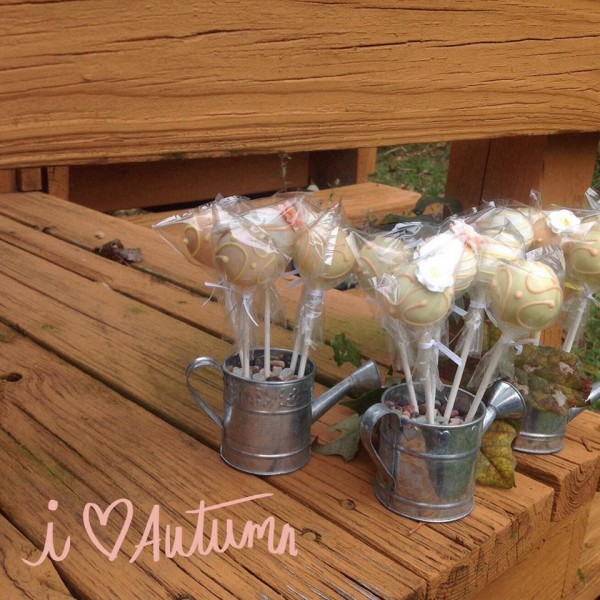 Photo Credit: Unique Sweets & Treats
There are plenty of great treats that can be used, and a Baltimore vendor might be able to give you some great ideas, but here are five to inspire you.
Cookies and Candy. Cookies or candy are a great, sweet way to send your guests off at the end of your special day. The wrapper or box can be personalized, too!
Mints or Nuts. Have guests who are a more health conscious or whose teeth might start falling out at the idea of more sugar after indulging at the Viennese bar at your reception? Mints or nuts would be a great idea for wedding favors. They would probably last longer than the cookies or candy anyway, have a wider appeal, and- like cookies or candy- a personalized container would be adorable! Bonus: Guests could keep the monogramed container for small things like change or bobby pins, or just keep filling it up with mints!
Jarred spreads. Little jars of your favorite spreads, such as honey, jam, maple syrup, or even barbecue sauce, are a unique and unusual wedding favor. It lets your guests experience your favorite brand- if you have one- or one that might be new to them. The jars can be dressed up with personalized monograms and wedding details, and it's another cute thing that guests can keep around to use for something else.
Powdered Drink Packages. Powdered drink packages, such as lemonade or hot chocolate, can be a fun way that your guests can remember your wedding even a while after it has happened, when they decide to make themselves a nice cup of lemonade on a humid summer day or a steamy mug of hot chocolate on a snowy winter evening. When the package is personalized with the details of your wedding, they can enjoy the drink and reminisce about how beautiful the venue was or how much fun they had dancing all night.
Baked Goods. Baked goods as wedding favors can range from actual cookies or cupcakes styled with monograms to jars full of ingredients to make your favorite baked treat that your guests can take home and make later- or not, if they prefer to use it for something else, like a decoration in their kitchen.