One of the first questions people will start to ask you following your engagement is "When is the wedding?" Choosing your wedding date can fun, but sometimes it can be hard to figure out where to start. To help you narrow it down, here are some of the most important factors you should consider when selecting the date that will become your anniversary!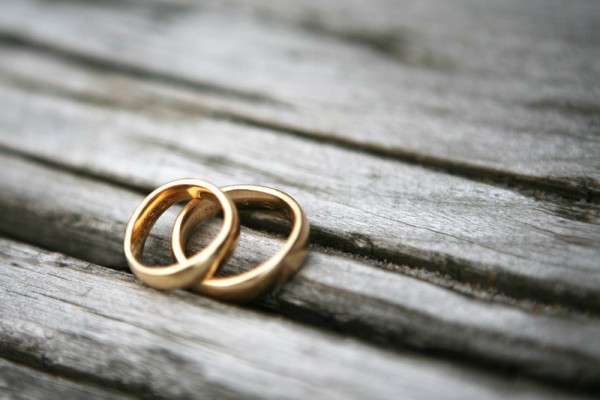 1.Season/Weather. Most couples will have some idea whether they love the style of a winter wedding or picture themselves saying "I do" in a garden full of spring flowers. The main thing when it comes to season is to consider the comfort of your guests. If you're having an outdoor wedding, you need to be sure you aren't accidentally scheduling it for the hottest day of the year or holding your bayside ceremony in the middle of hurricane season. As an added note, if you have your heart set on a particular type of flower for your bouquet and arrangements, you should take that flower's growing season into account when choosing the time of year for your wedding. Most flowers aren't easily available all year round and your floral costs can skyrocket if you try to incorporate out-of-season blooms into your décor.
2.Budget. Like many industries, the wedding industry has an off-season which falls between December and March. If you're worried about your budget, or would just like to shave some money off your total costs, scheduling your wedding during those months can often help net you some savings with your venue and vendors. Similarly, choosing a day other than Saturday could also get you a discount on your Baltimore wedding venue—try Friday or Sunday instead.
3.Your Schedule. Depending on what you and your fiancé do for a living, there may be certain times of the year when a wedding may be impractical. For example, if one of you works in accounting, a February or March wedding may not work for you. Or, if you're a teacher, the beginning of the school year may be off limits. Before you fall in love with a month or season, it's a good idea to think about what times of year are busiest for you, especially if you plan on taking your honeymoon directly after the wedding.
4.Significance. If you're having trouble narrowing it down, try thinking of dates that have significance for you as a couple. Maybe it's a birthday or the anniversary of your first date or engagement. This will add extra meaning to that big day and to later anniversaries.
5.Venue. If you have your heart set on a particular Baltimore wedding venue, then you may want to choose a range of dates, rather than just one. Venues especially well-known venues, tend to book up quickly and can even have a waiting list. For this reason, it pays to have some flexibility when it comes to your preferred date. Partyspace can help you here with its unique venue availability calendars—each venue listing features an up-to-date calendar which lets you know what days that venue has available for booking. You can even "follow" a particular date for your preferred venue, which will ensure you get notifications by email or text if that date becomes available.
Searching for the perfect Baltimore venue? Click here! Looking for wonderful Baltimore wedding and event vendors? Click here!