While wedding cakes are the traditional star of a wedding reception menu, these days couples are looking for alternatives to the long-standing tradition.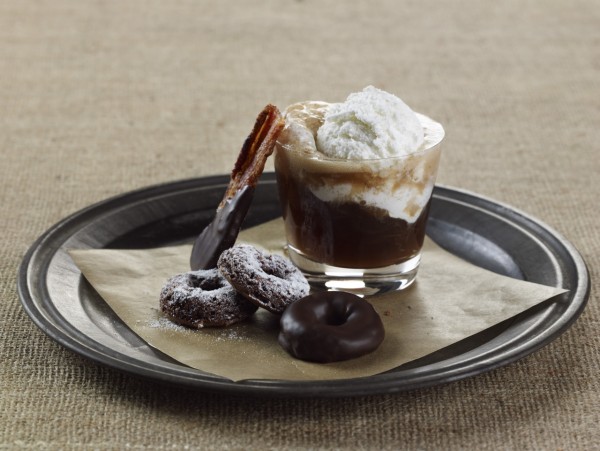 Photo Credit: The Classic Catering People
A change in the dessert menu can stem from personal tastes to a desire to be different, and many couples are branching out to other desserts and even away from desserts altogether. If you are looking for some ideas for alternatives to a wedding cake, here are six sweet ideas.
Donuts: Donuts are a great option because they are popular with almost everyone and don't veer too far from the path of a traditional wedding cake for those who are afraid they might get some backlash from more traditional family members. Additionally, they can be made in all kinds of flavors and the icing options are endless- you can even choose a color of icing that coordinates with the colors of your wedding!
Macaroons: If you have a love of macaroons, consider serving them at your reception as an alternative to wedding cake. They can be colored, too, so you could choose from your favorite colors, the colors of your favorite sports team, or your wedding colors. One thing to consider before choosing macaroons, though, is that they are usually made from almond paste and typically include other kinds of nuts, so you might want to steer clear of these if some of your guests have a nut allergy. These treats may be yummy, but they won't be so popular if someone has to be rushed to the hospital. Ask your Baltimore vendor if it is possible to make the macaroons from other ingredients if nuts are a concern for you.
Cheesecake: Traditional cheesecake is a fabulous option for a wedding cake if a more traditional cake isn't your thing. Additionally, consider an entirely different kind of cheesecake: if sweets aren't your thing, your favorite cheeses work as an alternative as well. Large rounds of cheese can be placed on a cake stand or cupcake stand as a spin on that traditional look.
Cinnamon Buns: If sticky treats are more your thing, consider cinnamon buns. Regular cinnamon buns will look adorable stacked on a cupcake stand, but cinnamon bun pops are another unique idea to think about when choosing cinnamon buns as your alternative to a wedding cake.
Cookies: Do you love Oreos? Does your significant other talk of nothing else at Thanksgiving but how much they wish someone would use their grandmother's recipe to make her famous oatmeal raisin cookies? Cookies of all kinds are a great alternative to a wedding cake, and like many other alternatives can be made in plenty of flavors to satisfy all of your guests, no matter what their tastes.
Rice Krispies Treats: Rice Krispies treats would certainly be a unique alternative to a wedding cake, one that can either be stacked on a tray or cupcake stand or styled to actually look like a wedding cake. They can be personalized to your tastes in a variety of ways: chocolate or candy can be baked in with the treats and caramel or marshmallows can be substituted for the binding mixture, which usually consists of butter or margarine and marshmallows. They can even include s'mores, Oreos, peanut butter, or Nutella, and a variety of other flavors. You can choose one or include a mixture of many flavors so your guests (and you!) can choose their favorite.