When planning a wedding, many couples look for ways to add personal touches to their special day. Personal touches can be included in a whole variety of things, from favors to monogrammed shoes, so feel free to let your imagination run wild.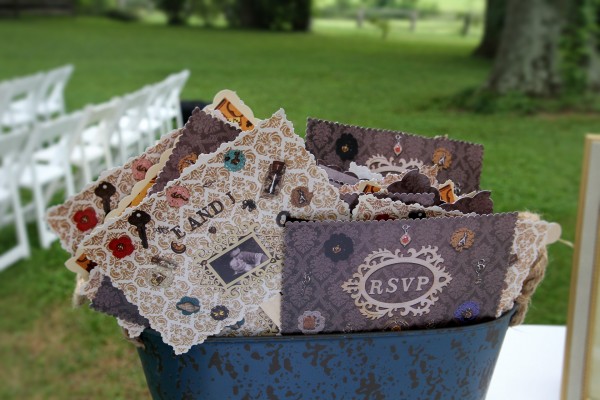 Photo Credit: Images of Sommer
If you are lost in a sea of ideas when planning your Baltimore wedding or are not even sure where to start, here are some easy ideas to get you inspired.
Colors: Color is a great way to add personality to your wedding. Pick your favorites or choose the colors you've always dreamed of using for your wedding. They can be incorporated anywhere from bridal attire to lighting at the reception.
Social Media Hashtags: We use hashtags for everything else, why not your wedding? Create a special one just for you and have your guests use it when they tweet or post pictures to Instagram and Facebook. Just make sure your guests know the hashtag exists by putting up fun signs.
Candy: Personalize your favorite candy with the details of your wedding! What could be better?
Cufflinks and Jewelry: Cufflinks, wedding rings, necklaces, and bracelets can all be personalized with your wedding date or sayings that are meaningful to you.
Cake Toppers: What can be more adorable and personal than cake toppers made to look like the happy couple? If you want something a little more formal, consider a monogram instead.
Table Signs: Instead of simply identifying the tables at the reception by numbering them, use the opportunity to personalize them. Love to travel? Name each table after a favorite place you have travelled together. If you still want to number the tables, consider using numbers that are significant in your relationship- the number of days you have been together, for instance, or the date you were engaged.
Personalized Seating Cards: This idea might work best if you have a smaller guest list, but it would be cute to personalize seating cards. You can design a card so that a guest's name is written or typed, or use their picture instead. Assign them a table and have them find their card when they enter the reception.