If you are like most engaged couples planning your Baltimore wedding, florals are unfamiliar territory. So where do you begin in choosing the right floral arrangements that transform a space into an extraordinary place--all at a reasonable price? Here are seven of our favorite expert tips: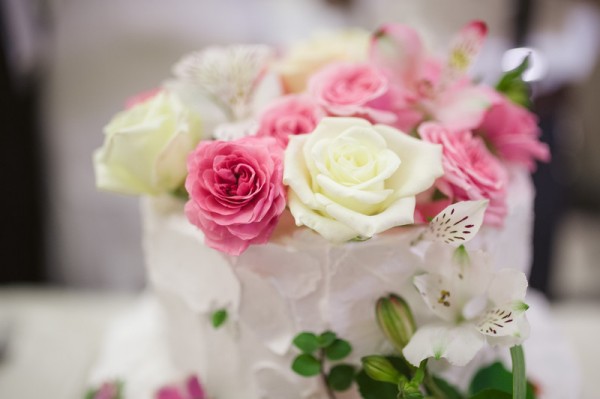 Photo credit: (c) CanStock Photo
Size Matters. Ask your Baltimore wedding florist what size bouquets they offer. A nosegay consisting of 11 inches in diameter, will be more affordable than a traditional 18 inch diameter round bouquet or 21 inch cascade, for example. Many brides consider nosegays for their bridal party and larger arrangements for their maid-of-honor and herself. Some brides like to keep it simple with a small group of wildflowers. The key is the larger the bouquet, the higher the cost.
Some wedding experts will advise to match the bouquet size to the venue and consider the proportion of the bride. However, these days, what matters is your particular taste. Bottom line, it's your day.
Stay Within Season. Research which flowers are available during the time of your wedding. Staying local and in season will cost you less than the out-of-season alternative. Perhaps there is a flower look-a-like that can match your needs if your first pick is not in season. As a general rule, the colder the time of year, the less choices you are afforded. They may be available through greenhouses but will cost more because of shipping and out-of-season cultivating costs.
Repurpose: Bring those beautiful floral arrangements from the ceremony to the reception. Playing dual roles will benefit your bank account.
Trust the Experts. Maybe your favorite flower wilts in the sun or bruises easily when handled. These are details wedding florists are well aware of. Communicating your vision with the florist will ensure a happy outcome.
Ask Questions. Knowledge is power and you will feel satisfied that you asked the right questions and conducted your research. Also, is your florist familiar with your Baltimore wedding venue? If not, ask if they can schedule a brief site tour to fully grasp your vision.
Storage: If storage is needed prior to the wedding, whether it's boutonierres or bouquets, keep them in an airtight container away from any produce. Fruits and vegetables emit ethylene gas which will have an adverse effect on your fresh flowers.
Keep the Conversation Going: When planning floral arrangements at reception tables (or even tall cocktail tables), keep in mind that guests will want to strike up conversation. Limiting their sight vision to the neighbors across the table may hinder their ability to communicate. Discuss options with your florist to maximize the social scene.