There's nothing quite a like a waterfront wedding with the ambient sounds of the tide and the cool breeze coming off the water. Whether you're tying the knot by the harbor or saying "I do" on the bank of the Monocacy River, Maryland is the perfect place for a wedding by the water's edge. Take a look at these fantastic waterfront wedding venues, all just a short drive away from Charm City: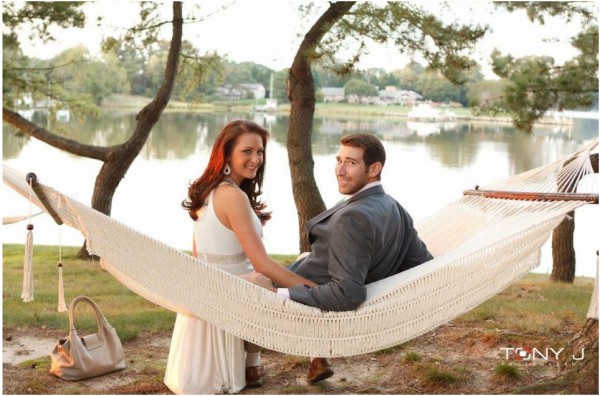 Photo Credit: Wye River Estate / Tony J Photography
Wye River Estate: Located on Maryland's Eastern Shore, just over Bay Bridge in Queenstown, this English-style manor house is right on the bank of the historic Wye River. Boasting 1200 acres and four miles of shoreline along the river's edge, this secluded venue is perfect for creating a private atmosphere for your event. Available for events in Spring, Summer, and Fall, the Manor House can also provide accommodations for guests with its 9 bedrooms. All events take place outdoors on the Estate's spacious lawn where tents can be provided to accommodate up to 1,000 guests.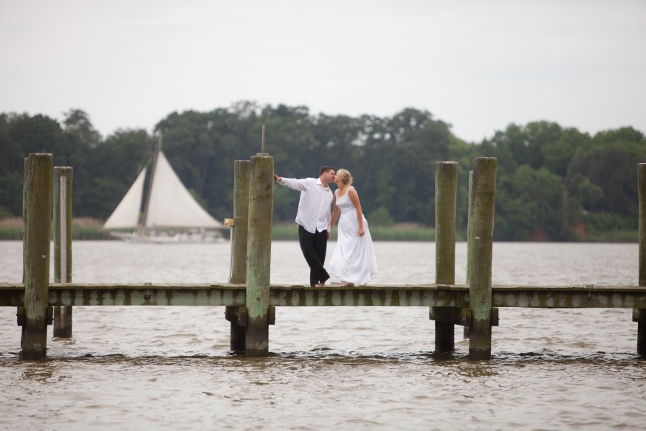 Photo Credit: Brittland Estates / Liz and Ryan
Brittland Estates: Also located on the Eastern Shore, this collection of heritage properties offers a range of wonderful venues ranging from stately to rustic. Stepne Manor, a charming manor house from around 1650, is within walking distance of Historic Chestertown and ideal for small gatherings. Running Fox Country Retreat is a two-story historic house surrounded by farmlands and forest and featuring a beautiful rustic barn. Brittland Manor is an elegant old manor house set on 350 riverside acres complete with a cypress grove and traditional boxwood garden. This last location offers a 180 degree view of the Chester River and features a large brick patio capable of holding six different sizes of tent to accommodate any number of guests.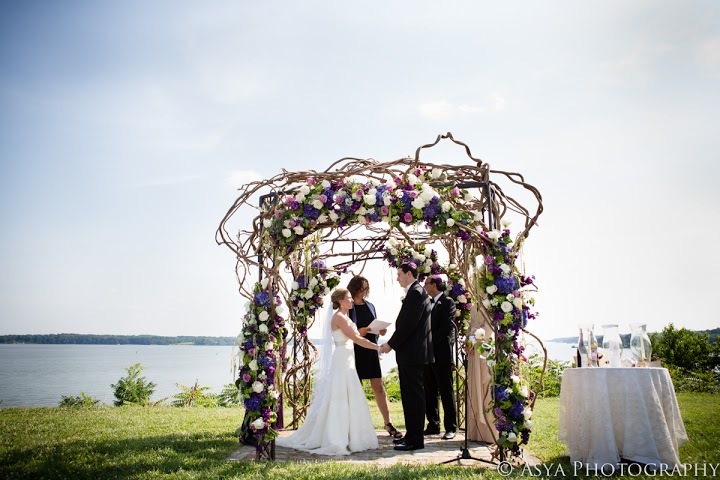 Photo Credit: The Winery at Elk Manor / Asya Photography
The Winery at Elk Manor: This waterfront venue overlooks the Chesapeake Bay and is only an hour away from both Baltimore and Philadelphia. Set alongside the Elk River, Elk Manor is a beautiful lodge dating back to 1927. Boasting original wooden floors and paneling and even secret passages, the Manor is often used for couples and the wedding party to prepare for the ceremony. Events are held outside, where they can take place anywhere from beneath the trees to beside the river to in the vineyard or by the reflecting pool and fountain. There is a 60x90' tent that is included in the manor rental and can hold as many as 299 guests. The Winery at Elk Manor also offers the Belmont Beach House on the Chesapeake Bay as a ceremony option, where you can say your vows on the beach with a beautiful view of the bay.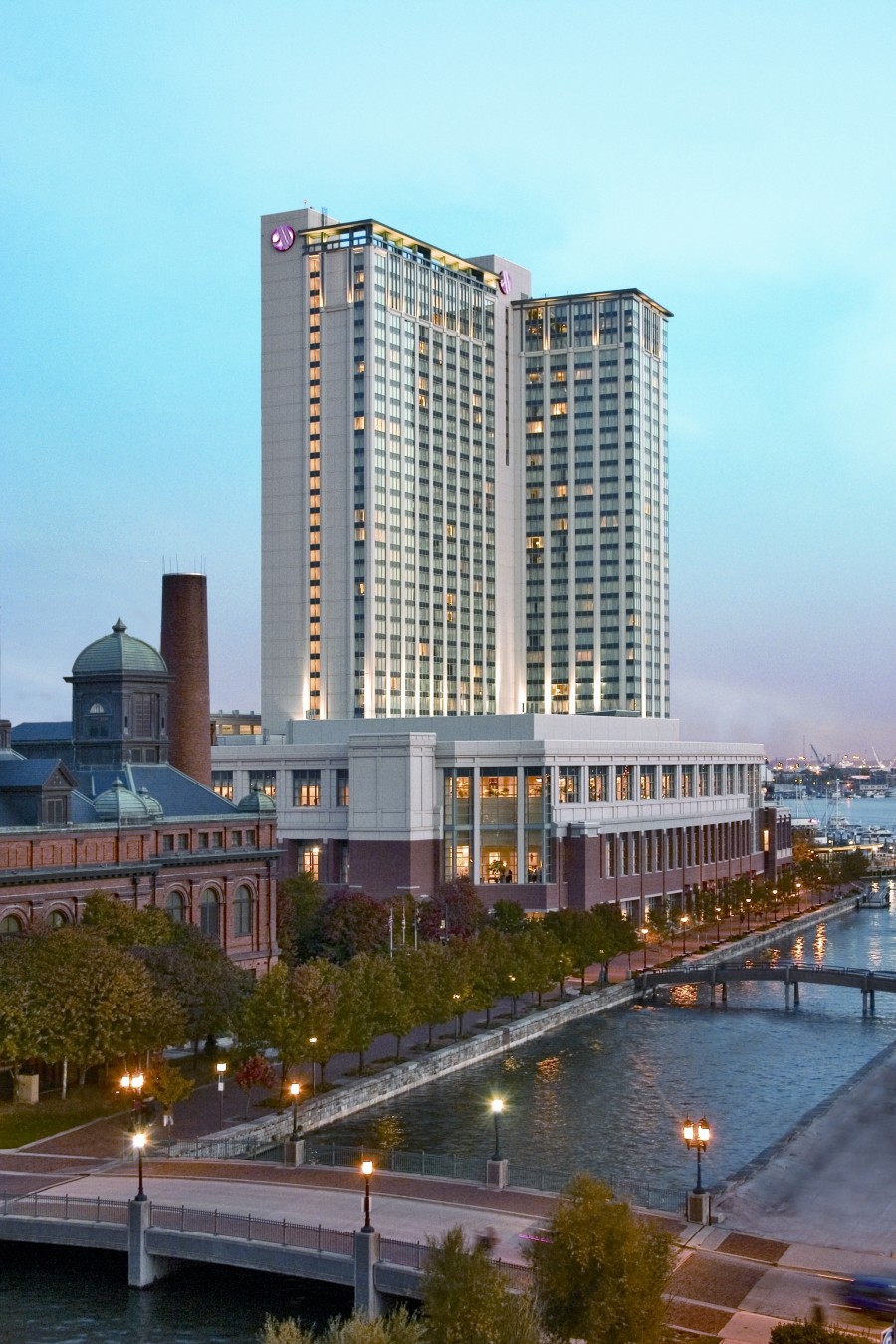 Photo Credit: Baltimore Marriott Waterfront
Baltimore Marriott Waterfront: With a beautiful view of the Inner Harbor, this hotel venue boasts numerous large event spaces perfect for a lengthy guest list, including the Grand Ballroom which is capable of holding up to 1,350 guests with a dance floor. The Waterview Terrace is available for outdoor events and commands an impressive view of both the harbor and the city. The hotel also has 750 guest rooms to accommodate out-of-towners and is within walking distance of Harbor East, Little Italy and other city attractions.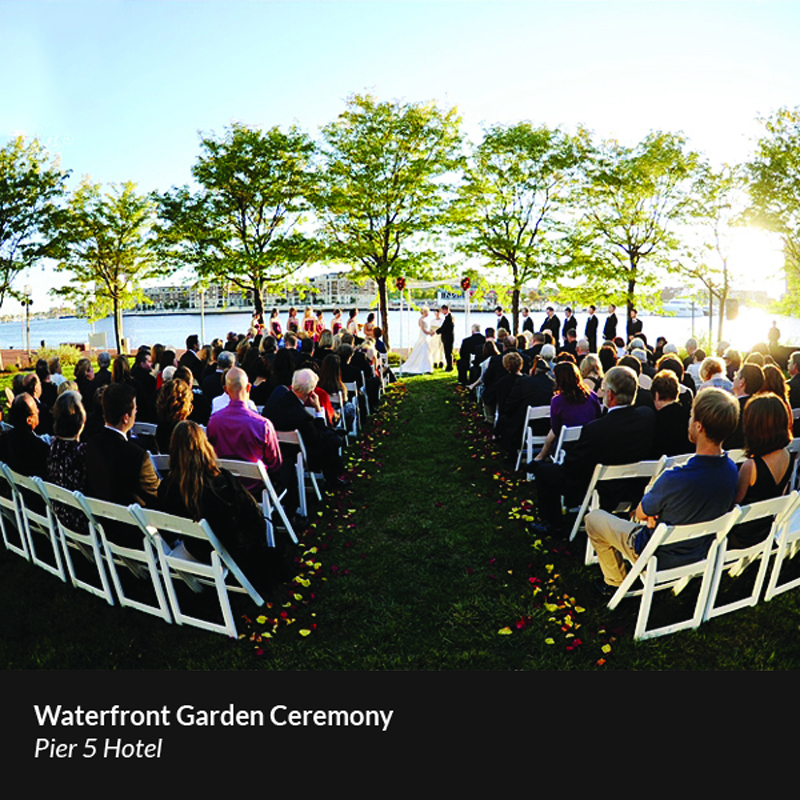 Photo Credit: Pier 5 Hotel
Pier 5 Hotel: This vibrant Baltimore hotel offers both indoor and outdoor weddings right beside Baltimore's Inner Harbor. Choose from the Pier 5's three ballrooms: the Harbor West Ballroom with its waterfront terrace; the Harbor Club with its 270 degree view of the Inner Harbor and wraparound balcony; or the Harbor East Ballroom with its stylish, eclectic atmosphere. Or, for an outdoor ceremony, choose the Waterfront Garden, which offers panoramic views of the harbor and is located next to the historic Seven Foot Knoll Lighthouse.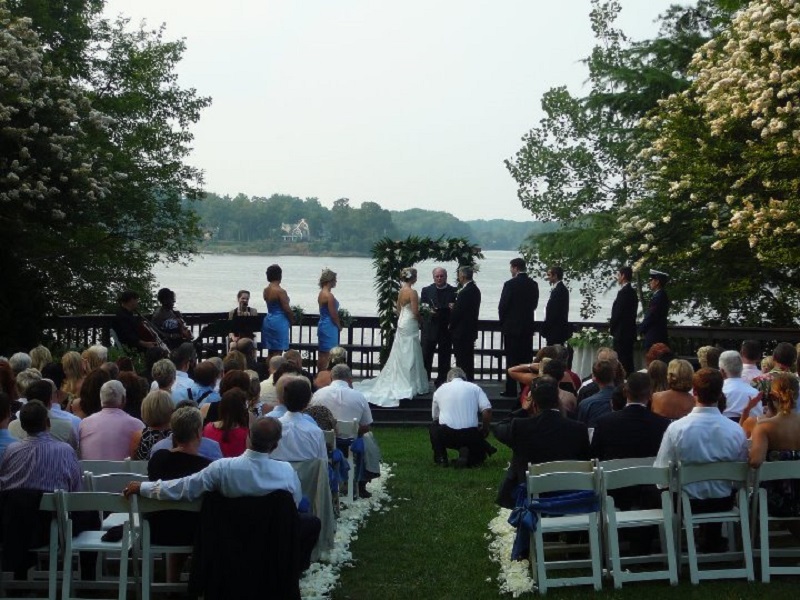 Photo Credit: Historic London Town & Gardens
Historic London Town & Gardens: This historic venue is right on the bank of the South River and offers year round rental options. Indoor options include the Glass Pavilion with its covered decks and 40x40 white organdy draped tent. For outdoor events, there is the Riverfront Deck and Ornamental and Woodland Gardens, which can accommodate ceremonies and receptions of up to 150 guests. Flowers in the gardens change seasonally so that something is always blooming. There is even a long pier, allowing you to arrive at the venue by boat, if you so desire.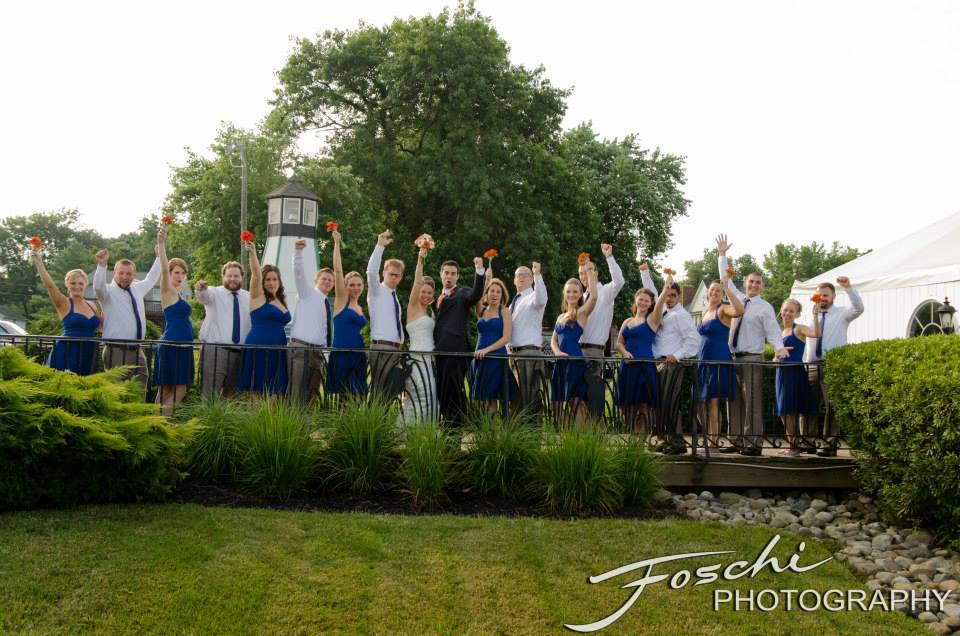 Photo Credit: The Wellwood / Foschi Photography
The Wellwood: Situated within an hour of Baltimore, Philadelphia, and Wilmington, The Wellwood has a wonderful view of the North East River. Putting emphasis on customization and individual style, The Wellwood staff promise to help you design the event you envision, whatever its formality level. The site features a climate-controlled banquet pavilion which can comfortably accommodate up to 300 guests.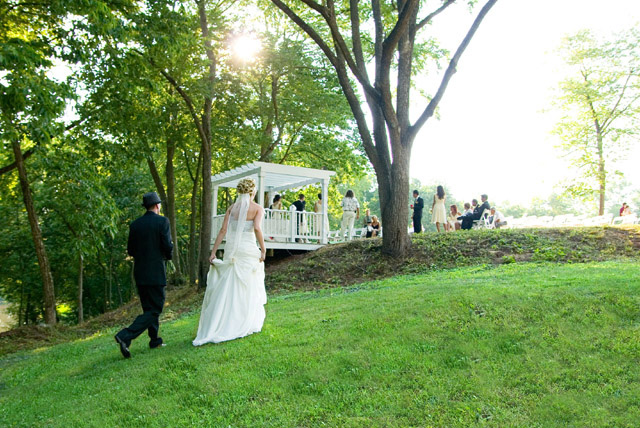 Photo Credit: Engedi Estate
Engedi Estate: This beautiful 30 acre estate overlooks the Monocacy River in rural Emmitsburg, Maryland. Offering a private, peaceful setting, Engedi Estate features a new 50x100' wedding pavilion with overhead fans, a built-in bar, a gas fireplace, and plenty of space for guests. There is also an elegant bridal suite for the bride and her bridal party to make pre-ceremony preparations and a groom's suite. This venue is wonderful at combining a rustic ambiance with modern comfort with climate controlled restroom facilities and plenty of parking space.