The question of whether it's better to have a long or a short engagement has been around for a long, long time. The truth is, every relationship is different and has different factors that go into determining how much time should go by between the moment the question is popped and the day you walk down the aisle.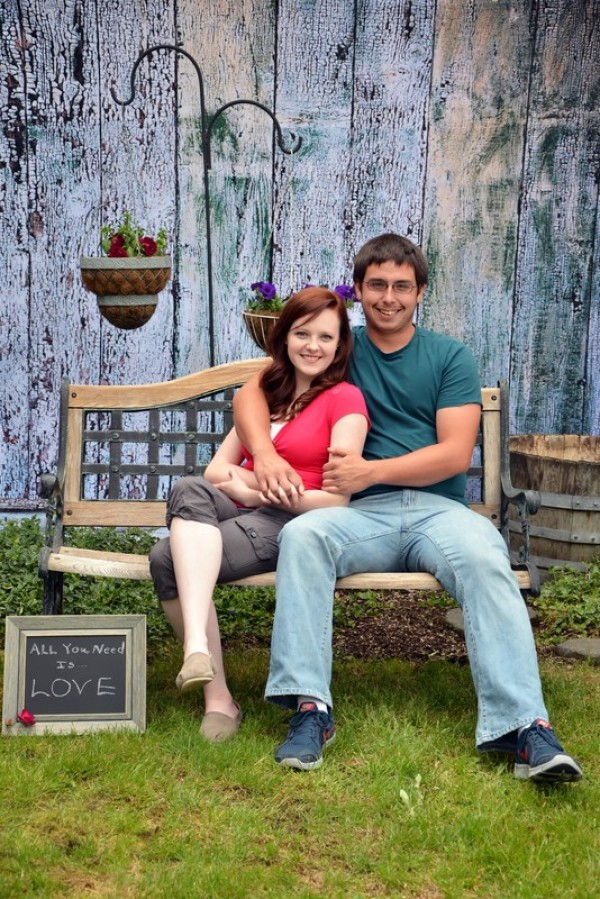 If you're having trouble deciding whether you'd rather make it quick or take your time, here's a short guide to help you figure out what's right for you!
First of all, it helps to define what most people consider a "long" or "short" engagement. According to TheKnot.com's 2013 Wedding Statistics, the average length for an engagement is currently around 14 months. Most people consider a short engagement to be one that lasts six months or less. A long engagement is generally defined as one that lasts for over a year.
So, what are some factors you might want to consider when planning the length of your engagement? Well…
Venues and Vendors. If you have your heart set on a particular Baltimore wedding venue or vendor, especially a popular one, you might find it difficult to book them on short notice. Some venues even get booked up a year or more in advance, so keep that in mind if you're considering a short engagement. If you're more flexible about where you'd like to be married and willing to consider multiple options, then it will be a lot easier to manage a short engagement! Just keep in mind that if you're planning on getting married during wedding season, when the industry is at its busiest, finding available venues and vendors will be harder (and more expensive) than at other times of the year.
Personal Circumstances. One reason some people choose to have long engagements is to wait until they graduate from college or graduate school, especially if the institution they attend is far away from where the couple intends to live. Another reason might be military service where a partner may be deployed overseas (which some may consider a good reason to speed along an engagement!). It's possible, too, that if you're in the middle of finding a new job or buying and moving into a new house, simultaneously planning a wedding may be difficult for some people due to limited time or financial constraints.
Guests. Consider the people you want to have at the wedding. If you or your fiancé have close family members who live very far away or even in other countries, you may want to consider giving them time to plan for attending the wedding. International plane tickets can be very expensive when purchased on short notice, especially if you're getting married during a prime travel season. On the other hand, if you have a family member or friend who is very ill or elderly, the sooner the wedding, the better, as there's no knowing what the future may bring and you want them there to share your happiness.
Budget and Finances. You and your partner should work out a budget early on. Weddings can be surprisingly expensive (even linens cost a lot more than you think they do) and it's important to know what kind of budget you're working with. Having a long engagement can give you time to save up the money needed for the Baltimore wedding you've always dreamed of and, in addition, gives you more time to thoroughly research vendors and compare prices. Even so, a short engagement can also help you save money by forcing you to keep it simple and focus your efforts on the most important elements of your big day, without time to shop around for superfluous additions.
Your Skills and Personality. For some people, planning a wedding in a very brief space of time seems like a nightmare. Others welcome the challenge and really excel at it! When thinking about how long you want your engagement to be, you should really consider how you think you'd handle a long or short engagement. For some, a long engagement just becomes stressful because you have too much time to second guess yourself and over-plan. For others, that extra time becomes essential for avoiding stress by allowing them to do wedding planning at their own pace, while still having sufficient time to relax and focus on other things. Some people find short engagements helpful because the limited time available forces them to focus and not get hung up on details, which can help if you tend to be indecisive. One important point is that short engagements generally call for very good organizational skills and the ability to stay on top of tasks: those who have a tendency to procrastinate may find themselves getting behind, which can just be unnecessary stress. Of course, this can be remedied by hiring a Baltimore wedding planner, if you have the room in your budget.
In the end, whether you have a long engagement or a short one is completely up to you! Both choices have their pros and cons and you just have to decide which makes sense for you. However you choose, happy planning!