As the year drew to a close, we spotlighted our most popular venues. Now, we're spotlighting some fabulous Baltimore-area venues to keep on your radar for 2017!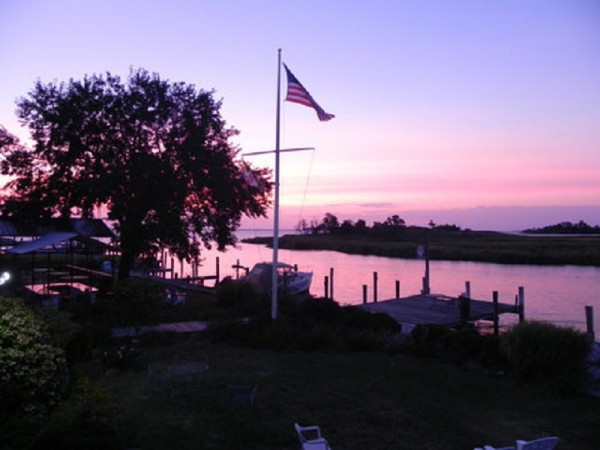 Photo Credit: Tilghman Island Inn
River House at Easton Club: A gorgeous waterfront venue in Easton, The River House at Easton Club is located on the Tred Avon River. This venue features "the culinary talent of our lengendary chef makes us the perfect setting for a classic Chesapeake wedding. Our friendly hospitality will take care of every need, from a sit-down candlelit dinner to an afternoon buffet. We bring your dreams to life."
Green Hill Country Club: A stunning country club venue located in Quantico, Green Hill Country Club is a a gorgeous venue that features "intimate private rooms features adjacent outdoor balconies that overlook the beautiful pool area or River views of the pristine golf course."
Tilghman Island Inn: The Tilghman Island Inn, is- as the name suggests- on Tilghman Island on the Chesapeake Bay. This beautiful setting is where "celebration are made more special when they take place amid spectacular views and superb food, all topped off with service from team of seasoned professionals who can accommodate a wide array of individual preferences."
Jetty Dock Bar: The Jetty Dock Bar, which is in Grasonville, is a venue "on the water" that is perfect for a laid-back rehearsal dinner or other celebration.
The Inn at Mitchell House: The Inn at Mitchell House is a venue steeped in history. First a private home, then a plantation, a nursing home, and finally a bed and breakfast, the Inn was recently added to the state's National Star Spangled Banner Trail. This gorgeous, historic venue offers "the perfect setting for your wedding ceremony and reception. Your family and friends will enjoy the sweeping lawn overlooking Stoneybrook pond, woods and fields."
Still searching for that perfect venue? Click here! On the hunt for amazing vendors? Click here!