Have you chosen your theme but just not sure how to add that special touch that weaves your colors into your Baltimore wedding reception?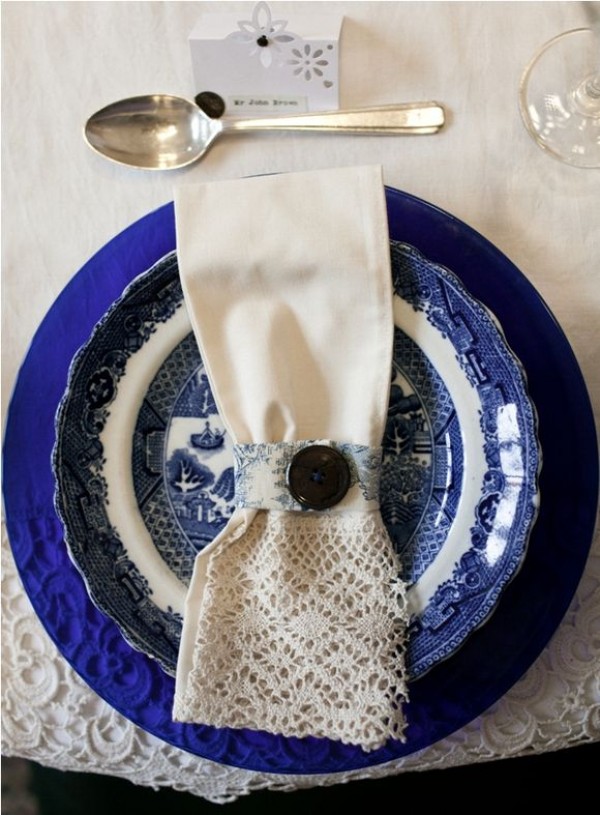 Photo credit: Koyal Wholesale
Here are some ideas to subtly add that piece or two that brings it all together:
Invitation Suite and Escort Cards: Stationary is a great way to introduce your color scheme and theme prior to your Baltimore wedding.
Floral or Cake Topper Accents: Just a touch of color with blue and white hydrangeas or blue jay cake toppers, for example, provides that light accent to your wedding reception. Discuss your ideas with your wedding florist.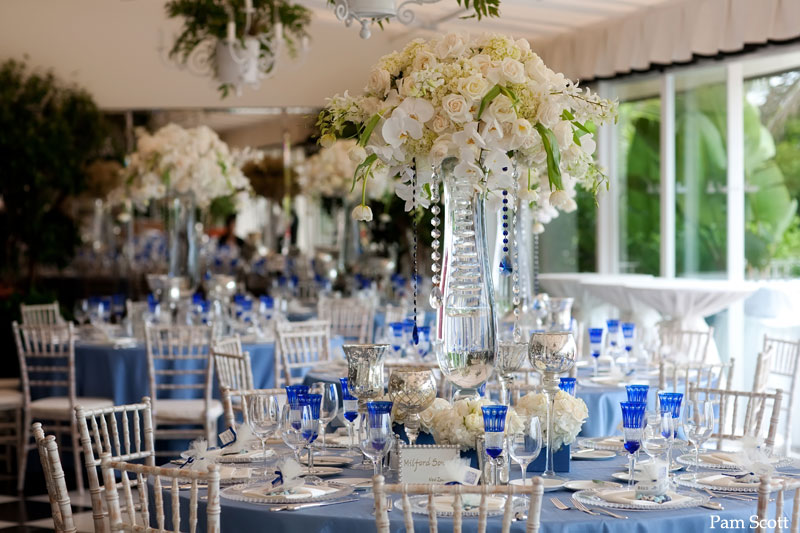 Photo credit: Pam Scott
Statement Necklace or Bracelet: Some jewelry with colored stones or gems is a good choice to add just enough color to complement your gown and tie in with your theme.
Wedding Belt: The stylist at your bridal boutique can suggest a sash or jeweled belt for your dress to accentuate your waist. It also brings these little details together for a hint of color. A matching tie for your groom is just the right touch.
Signature Drinks: One of the easiest ways to fuse your color into your wedding reception is mixology. For example, if your color is blue, a blueberry mojito brings out this shade and is a refreshing light cocktail for a summer wedding. There's a beverage for every color combination out there to suit your style.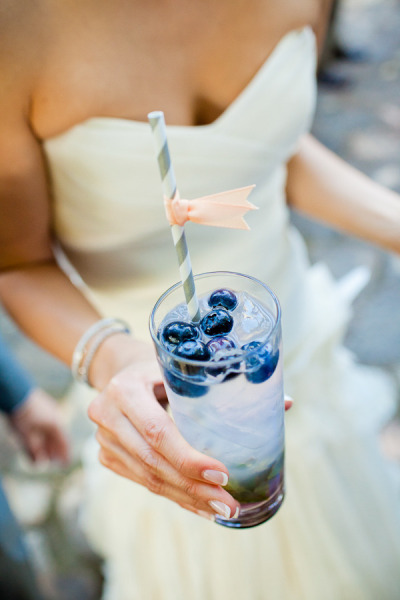 Photo credit: Chrisman Studios
Dramatic Shoes: Add that splash of color and step away from the nude hued shoes.
Charger Plates: Create some boldness to your ballroom with colorful charger plates.
Linens or Table Runners: Your fabric is the most popular way to showcase your theme. Linens, table runners, napkins and chair covers transform your venue into anything from rustic chic with earth tones to vibrant colors and patterns for a unique event to classic primary colors and luxurious textures for a formal soiree.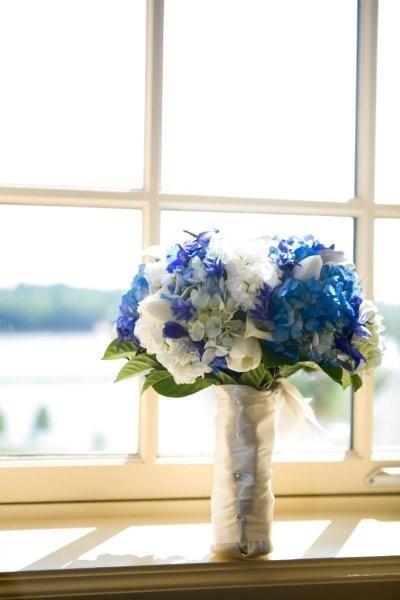 Photo credit: The Full Bouquet