Here's how an au courant house tidying method can help you make good decisions about planning your Baltimore wedding!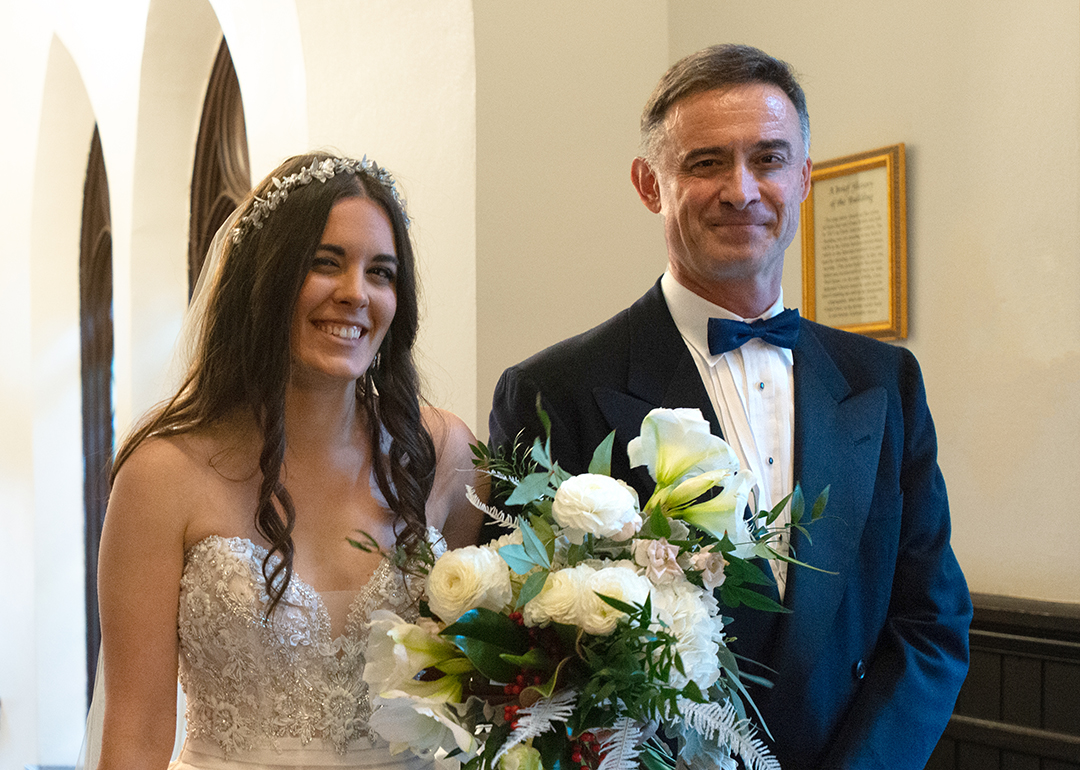 Americans, myself included, are obsessed with stuff. We cram our living spaces with clothing stuff and kitchen stuff and entertainment stuff and family stuff and recreation stuff and, well, you get the idea. At some point, all of that stuff starts to make us crazy.
You probably know by now where this is going. Two words: Marie Kondo. She's an expert at tidying stuff and she's from Japan, where their culture's understanding of possessions is very different than that of ours in the United States.
Ms. Kondo's KonMari Method of tidying up people's houses is all the rage these days, and appropriately so. She is teaching the world how to free themselves from all of the stuff that is clogging up their lives. What, you ask, does this have to do with weddings?
Ms Kondo's method is an efficient, judgement-free way of freeing space in your life, both literally and emotionally. It encourages you to have empathy for the things you release, and most famously, to keep only those things that speak to the heart, discarding items that no longer, as she says, spark joy. What a great criteria for including things in your wedding!
So let's give the KonMari Method a try at helping you get ready to plan your Baltimore wedding.
Notice the "get ready" part. Before you tour Baltimore wedding venues, before you call caterers, before you spend money, it's really important that you and your sweetheart look inward and notice what is important to each of you, and what is not. The most important part of planning your wedding is what you do before you start to plan!
Ms Kondo encourages tidying by category. And so we shall, but instead of clothes, books, papers, komono (miscellaneous items), and sentimental items, the categories we are going to "tidy" all relate to your wedding.
We're just focusing on the categories of Venue and Reception. The collections of items within each are by no means complete.The idea is to get you started, understanding that you can add more categories, and fill each with everything and anything that comes to mind that might possibly relate to your wedding, from the major items to the minute. The idea is to use the process to imagine your ideal wedding, and discard all of the items that don't fit into that image.
Your venue-related categories might look something like this:
Venue
Church, ballroom, mansion, historic, modern, contemporary, industrial, rustic, barn, city, country, urban, suburban, rural, country club, hotel, tent, unique Baltimore wedding venue.
Reception
Formal dancing, lots of dancing, socializing, talking, quiet, raucous, games, photo booth, entertainment, DJ, band, line dancing, party, formal, informal, black-tie, relaxed, casual, simple, flowers, twinkle lights, candles, draping, potted plants, photographs in frames, uplighting, black-tie, colorful, subdued, matchy-matchy, eclectic.
Now, starting with the easiest category, metaphorically pile all of the items on a big flat surface. Pick each one up, examine it, and discard those items that don't spark joy. You can honor them as perfectly fine items that simply aren't needed or desired for your wedding. Keep only those things that speak to your heart.
If other categories or items come up as you work, great! Work your way through all of them until you are done.
Your wedding will take on a distinct look and feel as you work through each category. By the time you are done — and do take your time with this — you should have a good idea of what you both want. Once you've gotten as far as you can, you're ready to go out into the world and create your wedding!
David L. Egan is the proprietor and steward of the castle at Chase Court, a wedding and event venue in downtown Baltimore. Visit chasecourt.com, and follow ChaseCourtWeddingVenue on Instagram and Pinterest!