Looking for a way to add a touch of whimsy and a ton of fun to your Baltimore wedding reception? Photobooths are a popular way to give guests of all ages a great time while simultaneously providing them with mementos that will help them remember your big day for years to come!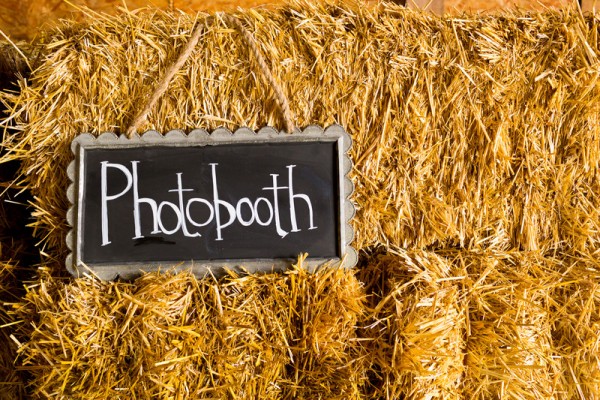 Rental companies, like the local Shutterbooth Maryland, are probably the easiest way to go, if a little more expensive. These companies offer different packages which include all the equipment you need for an elegant-looking, professional booth. You can have the photo strips (and the booth!) personalized with your wedding logo and you get to keep a copy of each strip while your guest takes one home. Most of these companies also provide props for a little extra, which can really encourage your guests to get wild with their photos. There are lots of other neat little add-ons you can purchase to enhance your guests' experience and your own, so don't be afraid to explore your options!
If you're feeling especially creative or simply don't have the budget for a rented booth, you can also create your own photobooth with a little more effort. Here are some tips to get you started:
Decide on what sort of tone you want for the booth—do you want it whimsical or more formal?—and choose a backdrop to fit. You can find all sorts of inspiration online, so don't be afraid to go looking for ideas!
Be sure to choose a good location for your DIY booth—one which doesn't have too much traffic and yet which will be easy for guests to find. Signage is always a plus to indicate to guests that this strange area with the hanging picture frames is all part of the entertainment.
Of course, you'll need a camera: you can choose to use one mounted on a tripod and controlled by a remote, so that guests can take the pictures on their own, or you can assign an attendant to be in charge of the booth and be the photographer. Use a portable photo printer to allow guests to print their photos on the spot or make the pictures available somewhere online for guests to access after the event. Or, for that retro vibe, use a Polaroid instant camera.
Don't forget the props! If you really want your guests to have fun, give them something to work with! Hats, wigs, jewelry funny glasses, chalk board signs—people will love dressing up for their photos and posing with the crazy items you provide for them. If your wedding has a theme, choose props that fit it, or personalize your props by having them relate to shared interests. The possibilities are limitless!