Baltimore, Maryland is known for an abundance of great attributes. From the city's rich history to the beautiful waterfront scenery, Baltimore brings it all. With #NationalBeerDay just passing, we have decided to explore another defining feature of this American city: its love for beer.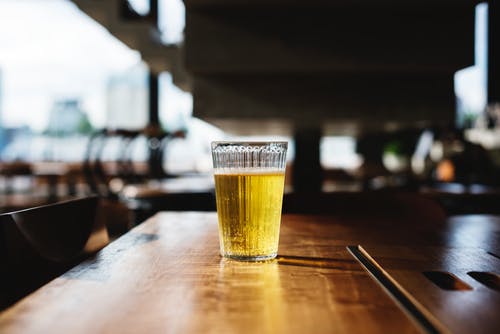 From local corner-street microbreweries to larger distilling plants, Baltimore is the spot to celebrate national beer day on April 7th. Here is a list of the city's most unique venues where the beer is always fresh, cold, and flowing!
PC: Jessica Photography
Located in the heart of the Historic District, Reynolds Tavern offers guests variety. From afternoon tea parties to beautifully crafted dinner menus, this tavern is a step above the rest. Crawling with a rich history and unparalleled architecture, Reynolds Tavern is a classy space for events from intimate wedding receptions and rehearsal dinners, to private dinners and group lunch events. Now, you may be thinking about the one thing that led us here in the first place: BEER! Well do not worry, Reynold's tavern includes the 1747 Pub which offers American and Import Craft Beer on tap. The selection is always changing but the Pub shows it's love for its home base by offering local Maryland brews.
So whatever your tastes may be, The Reynolds Tavern lends itself to any occasion. Soak up the rich history and elegant atmosphere while swinging back a cold one (or two)!
With 10 years of brewing excellence under their belt, The Eastern Shore Brewing Company is a go-to spot to celebrate the magic that is beer. Located in St. Michaels, Maryland, this brewery offers handcrafted beers brewed on site, ensuring freshness and quality in every sip. Pick from the staple year-round beers, or go outside your comfort zone and explore the spot's seasonal brews. No matter your pick, expect unparalleled flavor and quality in every sip.
The Eastern Shore Brewing Company's tasting room is the perfect space for your next event. Fill the room with those you want to celebrate with and enjoy all that The Eastern Shore Brewing Company has to offer! Just don't forget to grab a growler before you leave!
The Union Craft Brewery was built to bring people together over the love of beer, making this the ideal spot for your National Beer Day celebration. Located right along the Jones Falls River, this brewery is dedicated to serving its community from their 20 barrel brewhouse.
Expect a wide variety of beers with exceptional quality and richness.
The Tap Room is the spot to enjoy the Union Craft beers among fellow beer lovers while playing games and listening to good music. Free tours of the brewery are available to attend every Saturday, giving you a deeper look into the magic behind the beer. The Union Craft Brewery also serves as an event space, where you and your guests can bond over beer tasting and bar food!
This brewery allows you to enjoy your beer in an a-typical setting: on a horse farm! Animal lovers and beer connoisseurs unite at the Waredaca Brewery located in Montgomery County, Baltimore. Recognized for sustainability and environmentally friendly practices, Waredaca Brewery offers a refreshing take on the traditional brewery setting. All the beer produced comes from ethically produced ingredients, grown right on the farm. Enjoy all the farm has to offer from weekly food trucks to live music to the scenic farmstead views with your entire family!