PartySpace Baltimore has welcomed a few new beautiful venues to our site recently!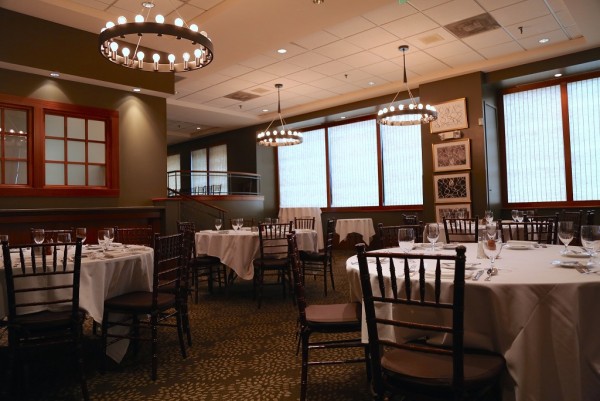 Photo Credit: Linwoods
The Elm: The Elm is a unique Baltimore City wedding and event venue. A "renovated carriage house originally built before the Civil War" that "offers tranquility, atmosphere, and charm - right in one of Baltimore's most appealing neighborhoods." The venue features a pair of large rooms, a sweeping canopy of trees, and a two-tiered garden, making for plenty of variety in event spaces.
The Assembly Room: A brand new Baltimore venue, the Assembly Room is in the city's downtown and was recently featured in our blog about Baltimore's industrial chic venues. The Assembly Room is described as "bold enough to stand alone, raw enough to make it your own" and includes "exposed brick, high ceilings, steel beams and skylights" in twenty-four hundred square feet of event space.
Linwoods: Linwoods is a restaurant and wedding and event venue in Owings Mills, about forty-five minutes northwest of Baltimore. The venue features "an outdoor area that can be tented" and a dining room which is "a lovely venue for weddings, bar/bat mitzvahs, parties, corporate events and meetings, as well as social gatherings."
The Winslow: Like Accelerator Space, The Winslow was also featured in our previous blog about the city's industrial chic venues. This Baltimore City wedding and event venue includes "a two-story mezzanine, concrete floors, exposed brick and steel with modern elements," and "floor-to-ceiling windows, concrete floors and sight lines to the stadium."
Searching for the perfect Baltimore wedding or event venue? Click here! Searching for just the right vendors to make your event one-of-a-kind? Click here!
Check out our last blog, which also features The Assembly Room and The Winslow: Industrial Chic Venues in Baltimore!