Dreaming of tying the knot on the Chesapeake? This week, we spoke to Felicia Canter, event coordinator for beautiful Maryland Yacht Club, to learn more about how she helps couples plan unforgettable bayside weddings.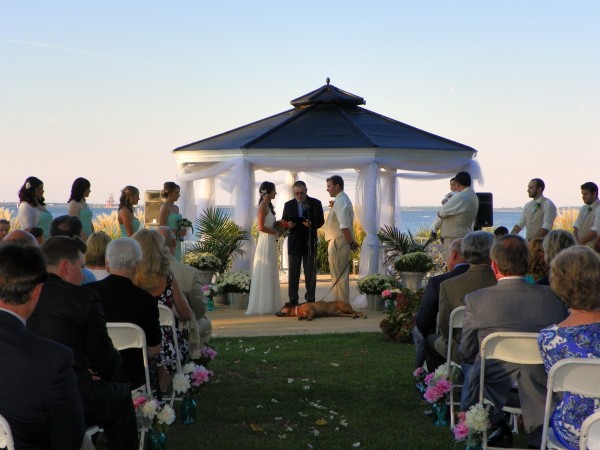 Photo Credit: Maryland Yacht Club
1. What months do you feel are the best for a wedding on the bay? When does Maryland Yacht Club usually have the most perfect wedding weather? Do you have a weather contingency plan?
"All months are great for weddings on the water. With a gazebo wedding, the water backdrop is spectacular and enhances the couple's ceremony. Summer is the best, but early fall weddings are just as popular.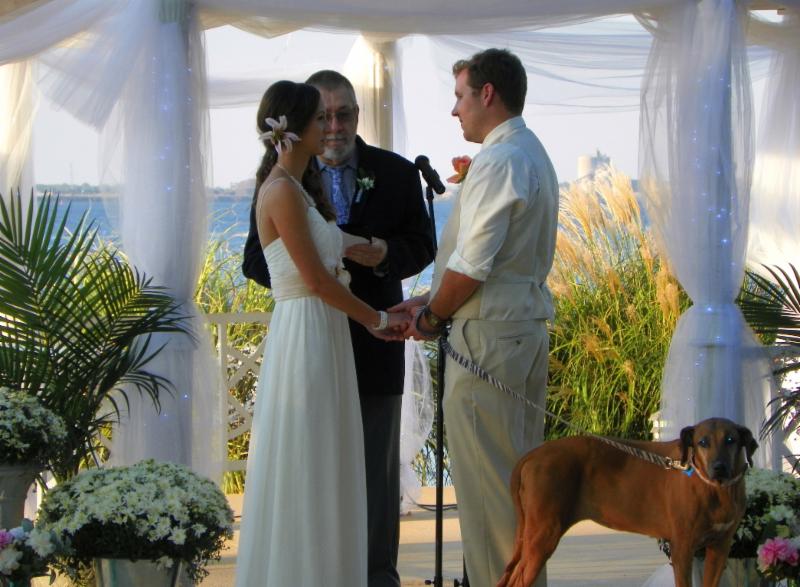 Photo Credit: Maryland Yacht Club
"In the event of inclement weather, the ceremony would take place in the clubhouse. Since we only have the one room, the ceremony and reception would be in the same space and already set for the meal.
2. What are some of your favorite ways you have seen couples take advantage of having their wedding at a bayside venue? Can you share some of your favorite event ideas?
"Some couples go all out and incorporate every water view for the reception. With the option of taking photos before, during and after the ceremony, the locations for fantastic water view photos are endless. With hillside shots, in the basin with boats behind them or on the beach, our couples make the most of every spectacular view. One of my favorites is working with a bride whose only requirement was to be outside for cocktails. I suggested having a waterside reception with small bistro tables in the grass (on the hill overlooking the water), passed hors d'oeuvres, tiki torches lining the walkway to the gazebo and music and dancing in the gazebo, then moving inside for dinner. It's going to be awesome!"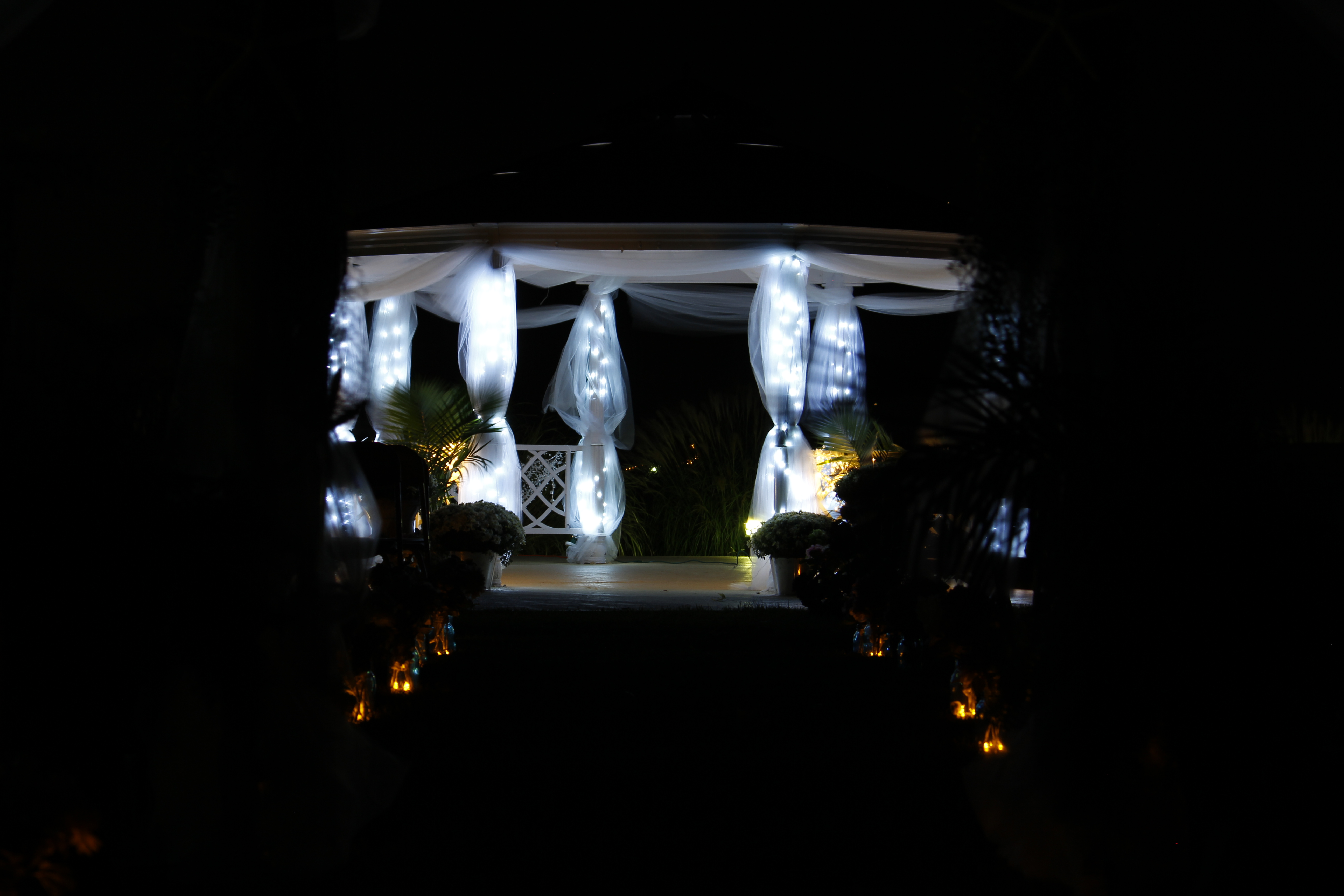 Photo Credit: Maryland Yacht Club
3. Do your clients ever incorporate sailing into their wedding reception?
"No one has included arriving or departing by boat, but it is definitely an option. Saying goodbye to the happy couple as they depart via boat would be very romantic."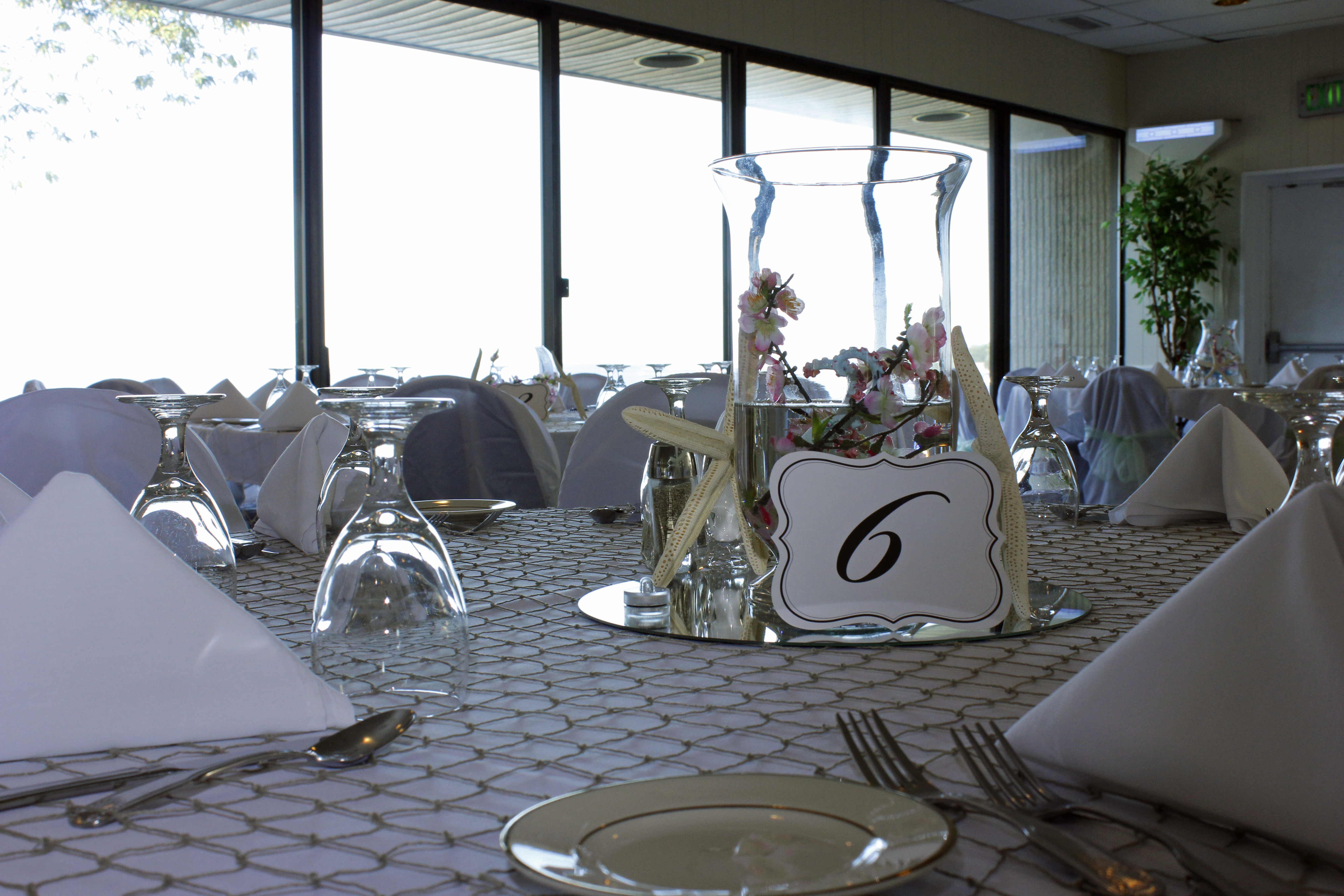 Photo Credit: Maryland Yacht Club
4. What table decorations and other accents would you recommend for a nautical or waterfront wedding theme?
"Bowls with floating candles, shells or river rocks, netting overlays on the tables, boat favors with candy...the options are endless and always beautiful. Couples don't have to have a nautical theme, but it does look pretty."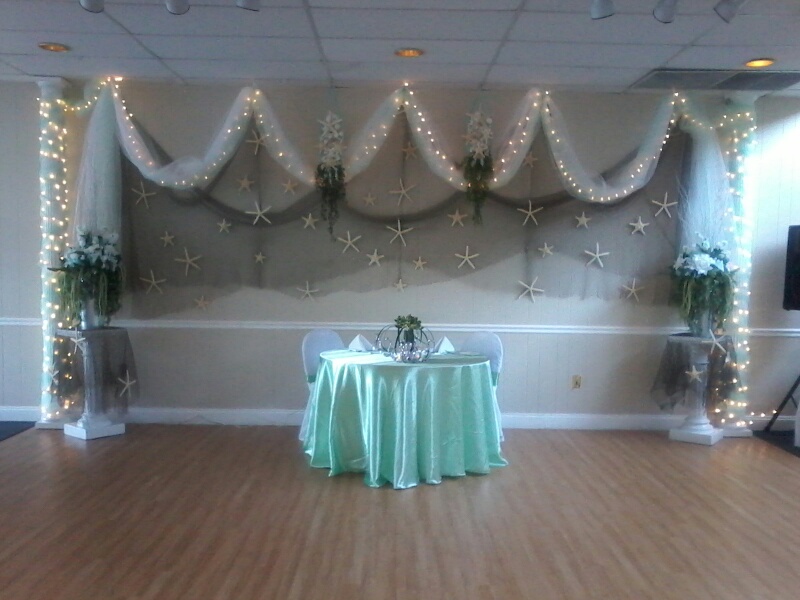 Photo Credit: Maryland Yacht Club
5. Is there anything else you would like to share about your venue?
"I always try to get a sense of what the couple is looking for and suggest ideas and decorations that help pull everything together. The only "no's" I have are: NO glitter or confetti. Everything else is open for discussion!"