Join newly renovated Radisson Cross Keys for the "Dripping in Diamonds" A Bridal Affair from 11 a.m.- 2 p.m. Nov. 9.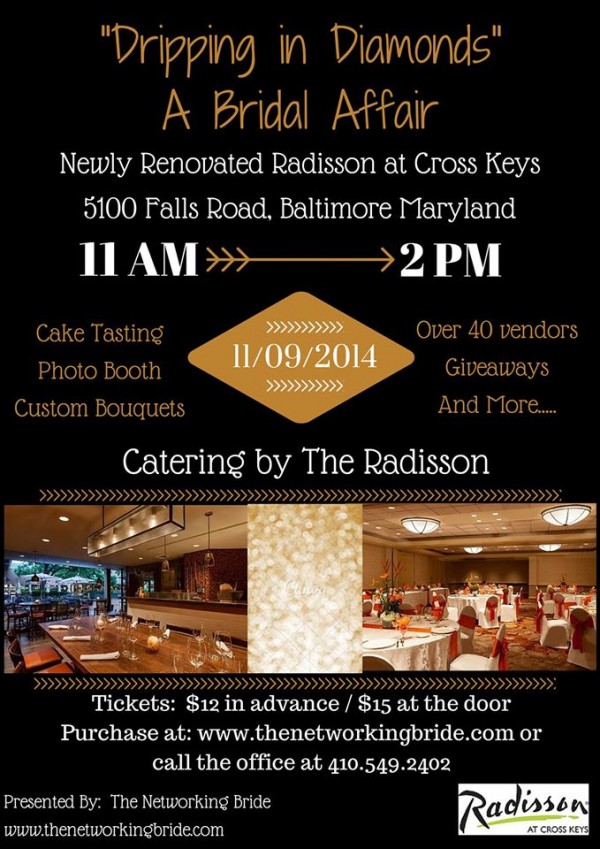 Meet with more than 40 wedding vendors to discuss your Baltimore wedding. Enjoy cake tasting, catering by The Radisson, giveaways and remember this day with pictures in a photo booth.
Tickets: $12, advance; $15 at the door. Radisson Cross Keys is located at 5100 Falls Road, Baltimore. To purchase tickets, click here. For more information, call 410.549.2402.