Did you know that once upon a time most wedding receptions were brunches? During the 19th century it was most common for weddings to take place between the hours of 10:00am and noon, making brunch receptions the way to go.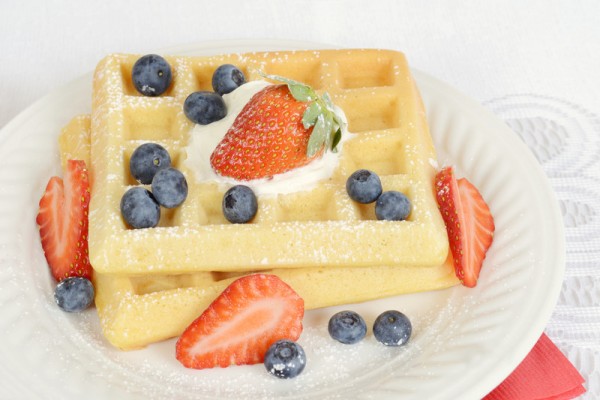 Today this trend is resurfacing across the country as couples seek new and different ways to celebrate tying the knot. So, why are so many people opting to ditch the dinner and dancing in favor of midday mimosas? We're glad you asked!
Venues are easier and less expensive to book during the day. If you've got your heart set on a Baltimore wedding venue that tends to have a long waiting list, having your celebration earlier in the day can be a great solution. Because having afternoon weddings/evening receptions is so popular today, many venues often have morning and midday openings even when their later slots are totally booked. In addition, these earlier timeslots are often much less expensive, as they aren't in as high demand.
So are vendors. Just as with venues, weekend evenings tend to be extremely busy for wedding vendors, especially during wedding season. If you're looking for an easy way to cut costs, holding your event earlier in the day can do fabulous things for your wallet, as many Baltimore vendors will offer discounts. This is true especially when it comes to catering: the types of food served at brunches tend to be less costly than those served for dinner—but just as delicious!
Lower liquor costs. Another reason that having a brunch reception can be kind to your bank account is that it will considerably shrink the budget you'll need for alcohol. Chances are that your guests will drink much less at a late morning or midday brunch than they would at an evening reception. This can mean great things if you have that uncle who gets a little rowdy when he's had a few. Of course, this doesn't mean that offering alcohol is completely off the table! Offer some traditionally morning-time cocktails, like mimosas, Old Bay bloody marys, and bellinis. Have some champagne garnished with raspberries! And, of course, don't forget nonalcoholic beverage stations, like for coffee, hot chocolate, and tea.
Make it as fancy or as casual as you like! There's no reason why a brunch wedding reception has to be casual. Remember, the Victorians were having them, too! If you're after a more formal affair, you can opt to use fine china and have table service, champagne, and a three-course meal. Make it as elegant as you want!
Daytime receptions tend to be shorter. Let's face it: getting married can be a little exhausting. All those emotions, all those people, all that getting ready! For some couples, the idea of spending the day getting ready and taking photos, having the ceremony, and then dancing and partying until midnight can seem pretty daunting. A brunch reception typically begins at around 11:00am and ends at around 2:00pm, with plenty of time afterward for newlyweds to spend time with guests, if they choose, or simply breathe and enjoy their first day as husband and wife. This kind of time frame also give guests the rest of the day to travel or unwind, which is especially kind if you're holding a Sunday wedding and they have work in the morning.
Lots of meal options. The beautiful thing about brunch is that you have both breakfast and lunch menu items to choose from! From waffle stations to mini quiches to frittatas to chicken marsala and thin-crust pizzas, the possibilities are endless!
Can you say "lawn games"? Lawn games are a great way for guests of all ages to loosen up and mingle and just have fun! Whether it's bocce ball or cornhole or giant Jenga, these games are a wonderful alternative to dancing and tend to be much more enjoyable during the day than in the dark.