Having trouble finding the perfect venue for your Baltimore wedding? If you're seeking a location that's elegant, peaceful, and replete with natural beauty, consider saying "I do" by the water's edge.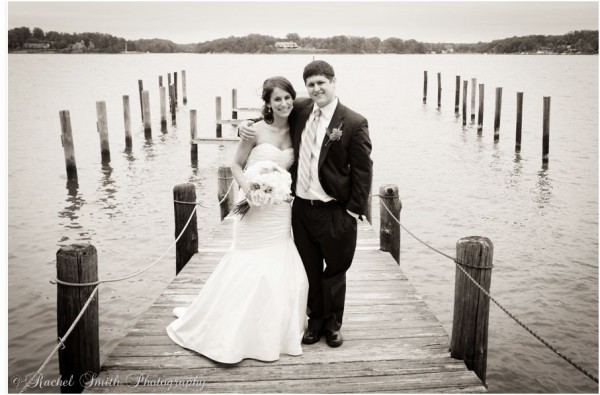 Whether you're getting hitched by the bay or tying the knot on the bank of the South River, Baltimore is the perfect place for a wedding by the water. Below, local waterfront venue, Historic London Town and Gardens, shares some advice about how to plan a waterfront wedding that will really make a splash.
---
It isn't difficult to figure out the appeal of a waterfront wedding. With a gorgeous view and great atmosphere, it's hard to beat an event staged on a river or by the ocean. Yet, when planning such an event, it's important to remember that nature isn't always accommodating. Plan your wedding for a time when the weather is likely to cooperate, assuming some or all of the wedding will be outside. At Historic London Town and Gardens we have both beautiful gardens that change seasonally and provide unique settings twelve months of the year and eight acres of waterfront with magnificent views. We combine the outdoors with a wonderful indoor Glass Pavilion that provides an ideal rain plan alternative which is critical with a waterfront venue. The vision is one thing; reality is that some days it rains. Make sure your Baltimore venue will be equally as elegant should that happen.
Waterfront weddings also seem to be more susceptible to the winds. Whether on the bay or a river, the breeze that comes off the water changes with the movement of the sun. One minute it can be calm, the next, a bit blustery. Consider this when planning your decorations: you'll want to use candles that won't blow out, place cards that won't blow away, and table cloths and centerpieces that won't fly off or be knocked over. Weighted objects work best!
Another important consideration is the heat. Think about your guests seated in the sun. In May and September, this is wonderful; mid-July, not so much. An indoor alternative with air-conditioning can be a blessing in the hot months—for elderly people, those with allergies, and most certainly for dancing!
As a final word of advice, be sure to interview your photographer well. Make sure they know the site, how the light moves, where the money shots are and that they have a game plan and are efficient with your time. If they have never been to the site, suggest they visit with their camera and scope it out ahead of time. Too many times we see either every shot staged in front of a pine tree because the photographer doesn't know any better or a couple lost for too long, missing cocktails and delaying dinner. Don't let this happen to you!
Searching for the perfect Baltimore venue? Click here! Searching for event professionals? Click here!