Express your unique story with a travel themed wedding in Baltimore.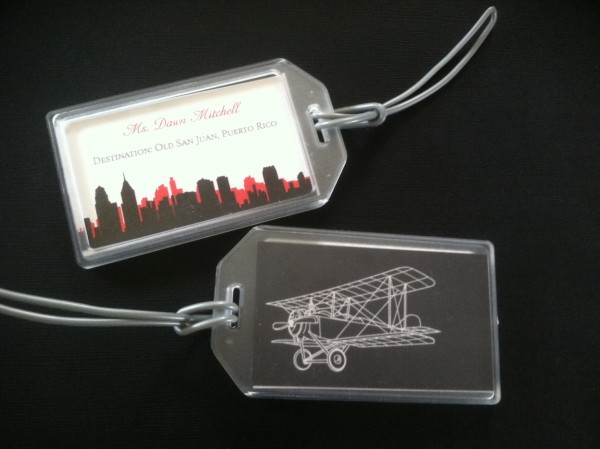 Start with the countries or cities you have visited together such as your first trip to a far off place like Puerto Rico--or if you haven't ventured that far from Baltimore--even Washington D.C. or New York City!
Consider replicating a passport or airline boarding pass with stamps of each new trip for the invitations.
How about using one of the vacation drink recipes as your signature cocktail station? Perhaps that island beverage with the coconut rum! Of course, travelers won't get far without a handy suitcase. A traditional brown vintage suitcase can hold cards brought to the wedding from your guests.
Luggage tags with your family and friends names and table assignments can double as both the guest place card and party favors!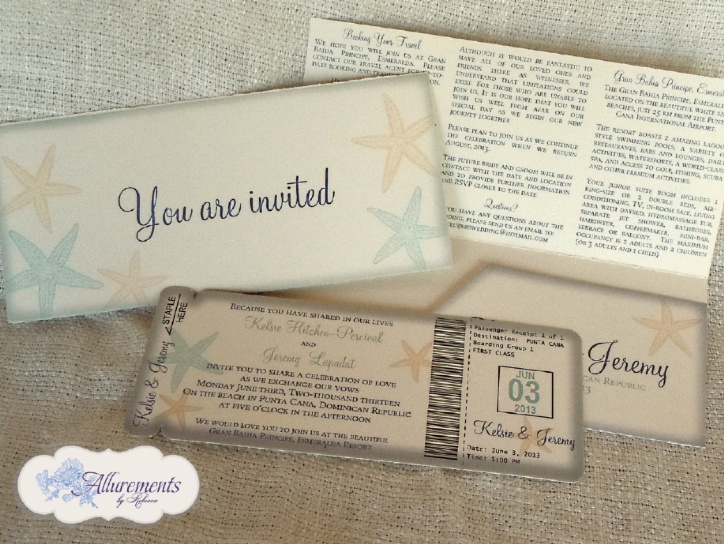 Photo credit; Allurements by Rebecca
Name your reception tables after trip destinations like The Bahamas or Hawaii. City, state or country names are a clever way to continue the travel theme and create a conversation among guests. Looking for centerpiece ideas? A handwritten and signed post card at each table with a brief description of the location and visit adds another dimension to the theme and personalizes it for guests.
Even the food stations can add to the atmosphere by incorporating these cultural menu items. Signage certainly helps capture a travel theme whether it's a sandwich board or a chalk board.
What makes a travel themed wedding special is that no two travel themed weddings are ever alike!