The idea of a naked wedding cake is intriguing couples planning their Baltimore wedding.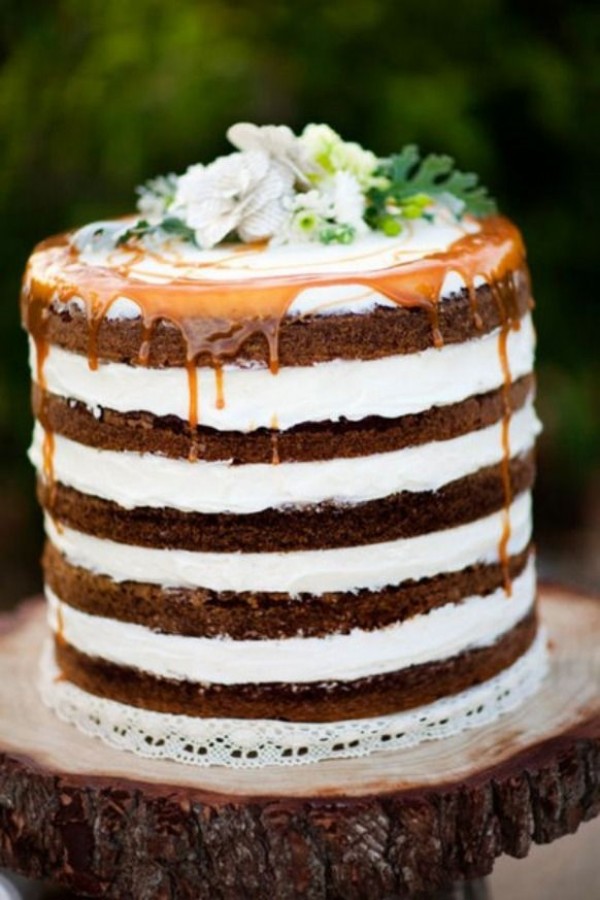 Photo credit: Green Wedding Planner
But don't worry, naked cakes are not controversial as you may think. They are simply cakes in their most natural state and the perfect match for those not crazy about frosting. The only icing between each tier helps to bind them together. Often, a naked cake reflects a rustic look.
Topping choices are endless with fresh strawberries, raspberries or blueberry and a sprig of mint, sprinkled with confectionery sugar, shaved chocolate or even shredded coconut. Consider filling ideas such as a rich cream cheese frosting, light custard or sweet buttercream.
Naked wedding cakes can handle any cake flavor although a golden vanilla cake is more customary. Chocolate is another option that is popular.
For a Baltimore twist, top the cake with nautical themes such as buoys, anchors, sea gulls and of course, crabs.