It is a special time in your life; a milestone event and yet someone is missing. Here are some ways to honor that special person at your Baltimore wedding.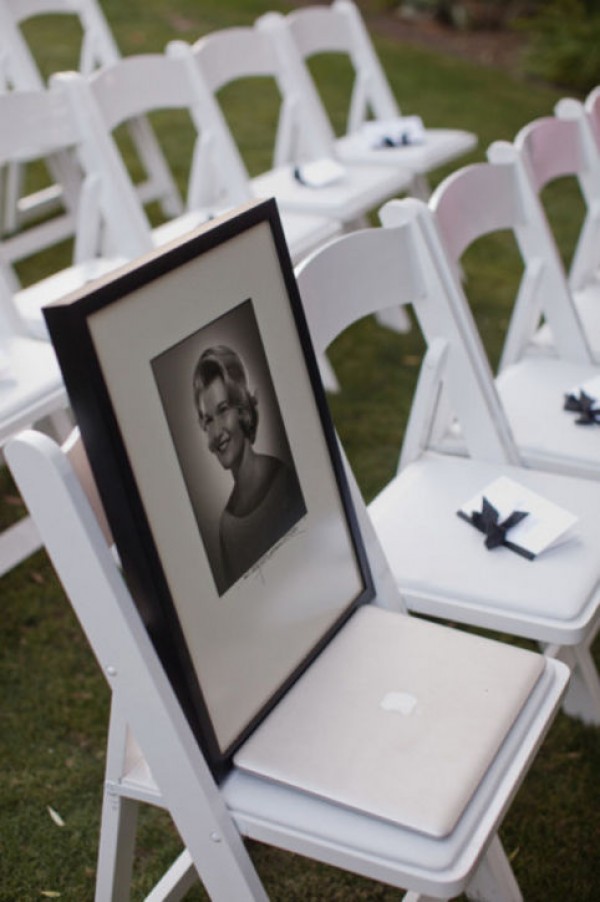 Photo credit: Style Me Pretty
Locket: A locket pinned on your bridal bouquet with a photo of your loved one is a reminder that they are with you on your special day. Just be sure to not toss this bouquet or award it as a prize before taking your treasured locket with you.
Song Selection: Did your dad enjoy traditional Irish music? Perhaps play an Irish jig in his honor. Simply convey your wishes to your entertainment crew during your consultation or in your music selection packet. Maybe there was a special song you shared that could be played.
Leave a Seat Open: In memory of your cherished friend or family, leaving their seat open makes a statement.
Read a Poem: A favorite poet can convey what sometimes is hard to muster in your own words. Just add why this reading was chosen as a transition into the poetry.
A Picture Frame: Some wedding couples prefer to say it in pictures. Frame a good clear picture of your beloved relative and a few typed sentences explaining its relevance. Little details matter and some guests will notice and be moved. Most of all, you will notice and feel comforted.