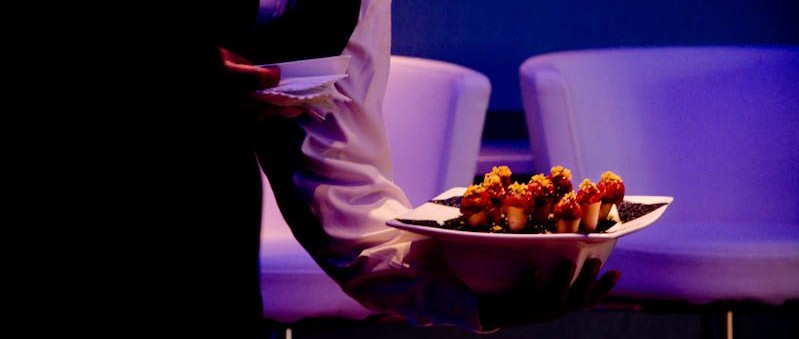 Catering by Seasons
Maryland
Catering by Seasons
Catering by Seasons is a new division of La Prima Food Group, founded on home-grown quality and sustainable business practices with over 25 years of experience. Catering by Seasons boasts an energetic, results-driven team of event specialists focused on providing delicious, locally sourced food for all events. Catering by Seasons operates throughout Washington, D.C., Maryland, Virginia and the surrounding regions, providing unsurpassed service that is elegant and flexible to fit your needs.

We believe that it is important to utilize sustainable business practices and eco-friendly services in order to provide fresh, healthy foods for all occasions. Through our green initiatives and educational programs, we provide a positive impact on the environment and share our knowledge with our customers and the local community.

To learn more about our services and green regulations, including our growing practices, farm locations, composting and recycling measurements, farm to table options, and customer promise, please peruse our site or call us today at 301.477.3515.
Latest News
Reviews
Where do I begin? From the first phone call with Stefanie, our event coordinator, we knew Catering by Seasons would be the catering company for us. Stefanie was extremely helpful in assisting us with finding a menu that would fit into our budget. She didn't flinch when we suggested some less than conventional things that we couldn't live without. She and Chef Kyle made us feel like VIPs at our tasting, allowing us to try several dishes and even coming up with a new one that fit our tastes. During the planning process, Stefanie continued to be very accommodating, easy to reach, and prompt in her replies. Fast forward to our wedding day: the team worked tirelessly to make our day perfect. Their attention to detail far exceeded my (very high) expectations. The waitstaff and bartender were so very attentive; the reception felt like a fine dining experience. And, the food: the food was amazing! It all tasted so fresh and hot and delicious. Exactly as it did during the tasting. Working with Catering by Seasons was truly one of the best decisions we made in the wedding planning process. I would highly recommend them!
Contact Person
Dina Silnicky
Address
5105 Berwyn Road, Suite 101 College Park, MD 20740