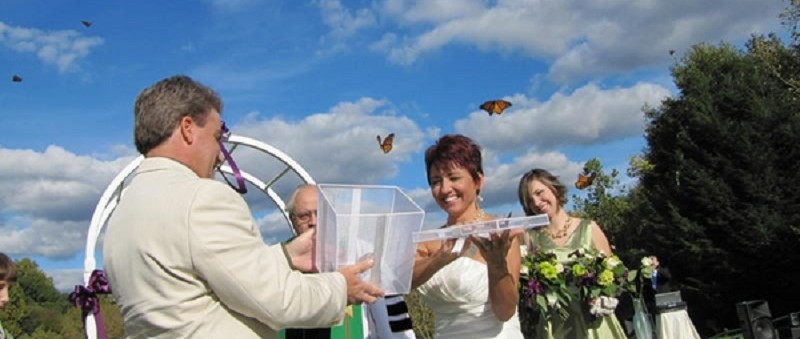 Mr. Butterflies
Maryland
Mr. Butterflies
Mr. Butterflies is a husband and wife team. We got involved with Monarch Butterflies over twelve years ago.

Our beautiful and healthy Monarch butterflies have been released by thousands of people at Weddings, Quinceaneras, Memorials, Funerals and Special Events of all kinds. Now with over seven years of retail butterfly release experience, Mr. Butterflies is a leader in the butterfly release industry.

Our background: We thought that it would be nice to give back to nature and create a "butterfly garden." Little did we know that watching the process of developing butterflies would completely enchant us. From egg to caterpillar, from caterpillar to chrysalis, and finally from a chrysalis to a majestic butterfly; there is nothing else like it. In the beginning we had a hard time releasing our "little butterflies." But we knew that from nature they came and to nature they must be returned. Since those early days, we have developed into accomplished butterfly farmers.