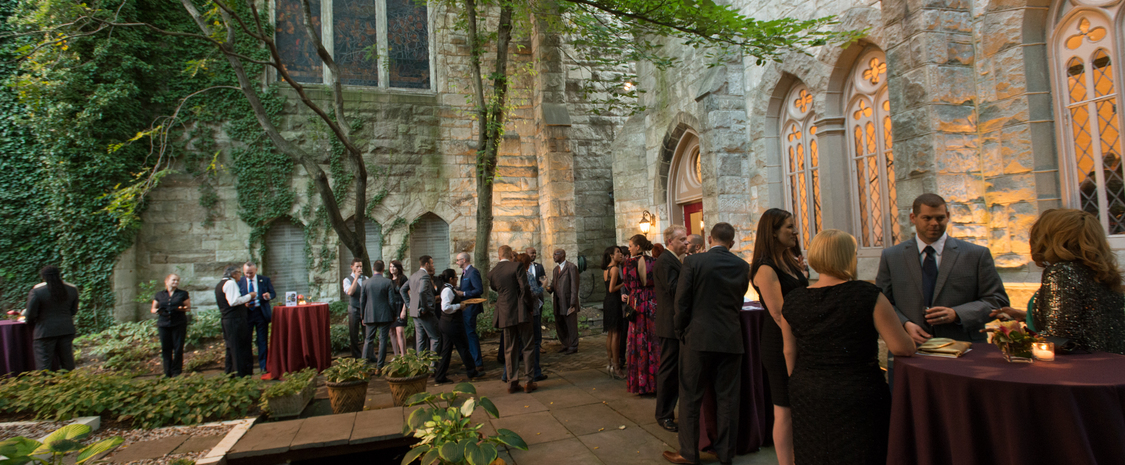 Chase Court
Baltimore, Maryland
Chase Court
BIG NEWS!
Chase Court received the Wedding of the Year Award (budget less than $50,000) from the National Association for Catering and Events for Meghan and Travis' magical Harry Potter Hallowedding on October 27! 

The annual NACE One Awards recognize excellence in the planning and execution of events and celebrations.
WEDDINGS
Couples come to CHASE COURT looking for something different. Whether it's unique architecture or a different feel, Chase Court has the answer. Authenticity. Realness. We have it here, in spades. In fact, weddings are what we do. We're really good at it.
Furthermore, you'll get experienced professional care from the moment we connect. Our care extends throughout your wedding planning process, and right on through your wedding.
HARRY POTTER WEDDINGS
Are you ready to make the unbreakable vow? The Great Hall at Chase Court pays more than a passing resemblance to the Great Hall at Hogwarts! 
It features a high gray ceiling, tall arched leaded-glass windows, original iron hanging chandeliers, and gothic details. In fact, we've hosted fantastic Harry Potter-themed weddings, from little touches to full-on, and even a Yule Ball.
PARTIES
We think you'll love our stunning 100-foot-long entrance garden. It's our oasis-in-the-city garden. Inside Chase Court, our amazing 1879 Gothic Ballroom will take your breath away. For example, it has eight gorgeous large leaded-glass windows, historic woodwork, and soaring ceilings. It's perfect for a cocktail-style indoor/outdoor party!
We've done almost 70 same-sex weddings. Everyone on our approved caterers and recommended wedding professionals lists loves LGBTQ weddings! Let's do yours!
ELOPEMENT
There are all kinds of reasons to have a very small wedding! The Chase Court Elopement Packages give you an exquisite, custom wedding ceremony, with many options to pick and choose from. We make it easy for you!
We have outstanding custom elopement packages, from just the two of you for up to 45 guests. It's a great alternative to a courthouse wedding!
​EVERY SPIRITUALITY IS WELCOME
We hold dear to the belief that every spirituality should be honored and welcomed. From none at all to nature-based to the most mainstream Christian and Jewish, you are welcome at Chase Court.
FOLLOW CHASE COURT
Follow Chase Court on INSTAGRAM and FACEBOOK at "chasecourtweddingvenue". On Pinterest and Flickr we're "Chase Court".
LET'S TALK! 
Give us a call at (410) 727-1112.
Chase Court, all of our approved caterers and our recommended wedding professionals happily welcome couples of every spirituality and sexuality. We're all very LGBTQ-friendly!
We hold dear to the belief that every spirituality, from none at all to nature-based to the most mainstream Christian and Jewish, should be honored and welcomed.
Contact Person
David Egan
Address
18 East Chase Street, Baltimore, 21202
Is your facility handicapped accessible
Yes
Is outside kosher catering permitted?
Yes
Is kosher catering available
Yes
Is the facility indoor only, outdoor only, or both?
Indoor and Outdoor
Does your facility have guest rooms
No
Does your facility have air conditioning
Yes
Does your facility have air conditioning
Yes
Facility size (square footage)
125 guests seated for dinner, 150 cocktail-style
Maximum capacity with dancing
150
Maximum capacity with dancing
1030
Maximum capacity without dancing
150
Maximum capacity without dancing
125
Facility restrictions
Very few. Yes, you CAN have red wine and candles. Call for details or visit www.chasecourt.com