Planning an engagement party, whether your own or that of a friend or family member, can sometimes be a little daunting. An engagement party is usually the first time a couple's close friends and family are given an opportunity to meet one another and mingle, and you want to make sure everyone has a great time!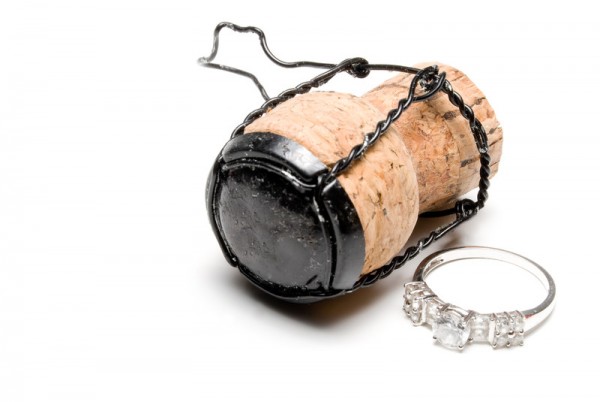 If you're feeling stumped on which direction to take, here are some suggestions to help you get your creative juices flowing:
Choose a theme and location that reflects the couple's history together. Every couple has their own story and an engagement party is a wonderful time to celebrate it! When choosing a venue in North Jersey, consider places that have meaning to the couple, such as a favorite bar or restaurant, or the location where they met or had their first date. You can also use important relationship milestones for inspiration when it comes to a party theme: if he proposed at a baseball game, have a baseball-themed engagement party or if the couple loves to travel, decorate the venue with souveniers of places they have been together and old-fashioned suitcases covered in travel stickers.
Break away from the traditional cocktail party. An engagement party doesn't have to be an evening affair! Change things up by making it a breakfast or brunch party with bloody marys, mimosas and breakfast food favorites. Or, if it's more your style, have an afternoon picnic in a local park or garden. Backyard barbecues are also a big hit and their casual atmosphere can encourage guests to mingle.
Get your guests involved with a fun activity. Give your guests a unique experience by planning the party around a cool group activity. For those with sophisticated tastes, why not host a wine-tasting party at a North Jersey vineyard, where guests can sample different wines and nibble on cheeses? For something a little more active, why not treat guests to a night of bowling at an upscale bowling alley—an engagement party idea that's currently fairly popular. The Knot even suggests hosting a cooking class engagement party, which sounds a little strange, but also like a really fun way for guests to get to know each other!
Use your engagement party to gather wedding ideas. If you're planning your own engagement party, consider taking advantage of having your friends and family in one place to help you get a headstart in planning your wedding. Have a basket or other container set up where guests can submit suggestions for songs to play at the reception. Provide a selection of dessert ideas for guests to sample and get their feedback on which ones they like most. If you like the idea of having a wine-tasting engagement party, why not have the goal be selecting your wedding wine as a group? It's a fun way to get people excited about the wedding and nobody says you have to take their selections as law.