Let's face it: weddings can be very pricey. By the time you've added up the cost of the band, the music, the food, the decorations, the venue, the photographer, and the myriad other expenses of your big day, you could be looking at a pretty monstrous bill. Here are some industry tips to help you make the most out of your budget!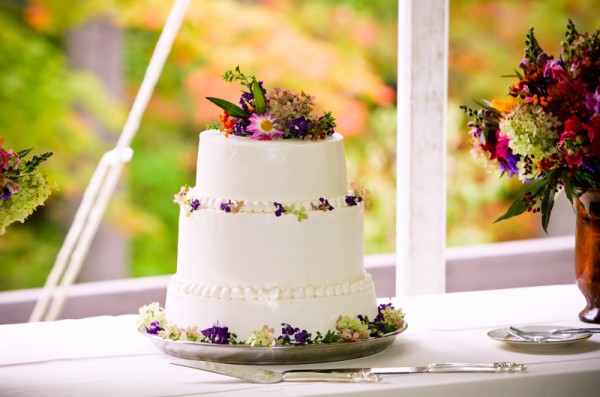 The Venue. One rule of thumb for saving money on your North Jersey venue (and your vendors, too) is to book during the wedding off-season (January through March). Most venues will offer discounts for these months, as it's more difficult for them to fill up their calendars. If you're really set on a spring or summer wedding, you can still shave money off your bill by choosing to have it on a Thursday, Friday, or Sunday rather than a Saturday. You may be able to net yourself a further discount by having your wedding earlier in the day with a brunch reception. When choosing a location for your venue, keep in mind that venues in the city tend to be much higher priced than venues in less populated areas. Finally, cut down on your costs even more by booking a single venue for both your ceremony and your reception.


The Catering. There are a few easy ways to cut down on your catering costs. First of all, you can always choose to have your wedding at a time of day when guests won't expect a full meal (a cocktail or tea reception) or plan a morning wedding with a brunch or lunch reception. Breakfast and lunch food tends to be cheaper than dinner fare and portions are smaller, which will slim down your catering bill and, as a bonus, your alcohol bill will be considerably diminished. If a dinner is more your style, choose to have it buffet style rather than seated to help keep the price down. In terms of the food, itself, try serving a chicken dish as your entrée instead of beef or fish—it tends to be less expensive, but also appeals to a wide range of people.


The Dress. So, how about that wedding dress? When looking for a dress, keep in mind that simple equals savings. The more embroidery, beading, and lacework a dress has, the more it's going to cost you. You can always make use of accessories to add some intricacy back into your look. The second rule of limiting your dress bill is to buy a gown that you love the way it is: the more alterations you require, the more you're going to end up spending. Finally, you can get huge savings on your dress by purchasing a sample gown off the rack or at a sample sale (just make sure the dress is still in good condition).


The Flowers. You can save a lot on your bouquets and floral arrangements just by choosing flowers that are local and in season. Ask your North Jersey florist about what kinds of flowers fit these criteria and you may be surprised at your breadth of options! In addition, you can really save on table decorations by incorporating non-floral elements such as lanterns, votive candles, or shells. Flowering potted plants can also make great table decorations at a lower cost and can double as favors for guests to take home. If you really love the idea of floral arrangements for centerpieces, you can still save by having your bridesmaids' bouquets do double duty after the ceremony.


The Cake. Just like with your dress, less is more when it comes to your wedding cake. Complex designs will definitely cost more as they will require more time and materials to create. Likewise, the more tiers you have, the higher the price will be. If you're really dying for an intricate pattern, consider alternating plain and elaborate tiers as a compromise. You can also consider having a smaller display cake for the cake-cutting and an undecorated sheet cake in the kitchen for feeding your guests. It will cost far less than a large decorated cake and your guests aren't likely to notice.