Are you dreaming of a classic, elegant wedding at one of the Garden State's stunning country club venues or trying to decide if you want to hold a party or corporate event amidst the rolling green golf courses? Here are six of our favorite New Jersey country club venues to help you decide!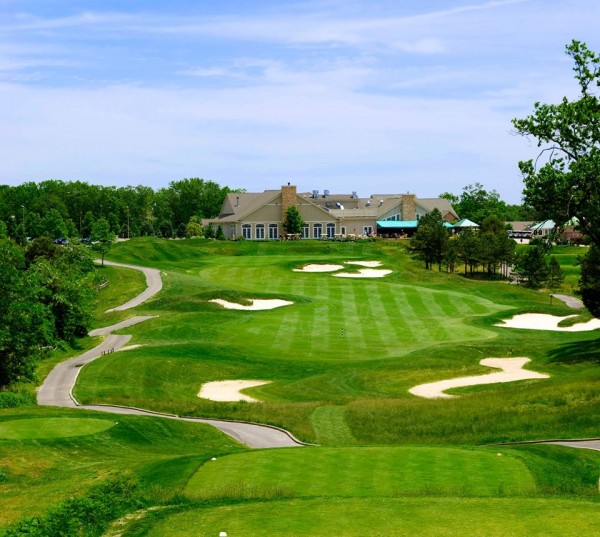 Photo Credit: Eagle Ridge Golf Club
Trenton Country Club: Trenton Country Club brings together ambiance and amenities to make your event perfect, no matter what you're planning. Located in West Trenton, The venue features versatile spaces for weddings, parties, meetings, and- of course- games of golf.
Jumping Brook Country Club: Jumping Brook Country Club, described as one of the top wedding venues in Monmouth County, is a venue where guests can "enjoy the exceptional views of the golf course from our ballrooms. Our ballrooms allow for a lavish intimate wedding or an extravagant grand affair."
Battleground Country Club: This scenic venue combines "the perfect blend of location, hospitality, and classic design." at Battleground Country Club, the impeccable service can make the event of your dreams, no matter the size, unforgettable.
Park Avenue Club: Park Avenue Club in Morris County is a venue that features everything from soaring brick architecture to a business model that provides "a unique model for philanthropy.... to charitable and cultural organizations through our relationship with the Park Avenue Foundation." The venue is a private club but also operates as an event venue, where they will "craft a stand-alone experience" for your next celebration.
Eagle Ridge Golf Club: An Ocean County Venue, Eagle Ridge Golf Club is a fairy-tale venue where your entire special event can be taken care of all in one place, "from specialty cakes to personalized ice sculptures, you wish is our command. We offer the finest food and drinks all customizable, making sure your day reflects just that, you."
Lake Mohawk Country Club: This versatile waterfront venue is located in Sussex County in a rustic waterfront setting. Customized events are a specialty at Lake Mohawk Country Club, where you can hold an amazing event in an "idyllic" setting.
Are you still searching for the perfect North Jersey venue? Click here! On the hunt for vendors? Click here!