Are you planning a waterfront event in the Garden State now that the beautiful weather is upon us? Here are some of our favorite venues!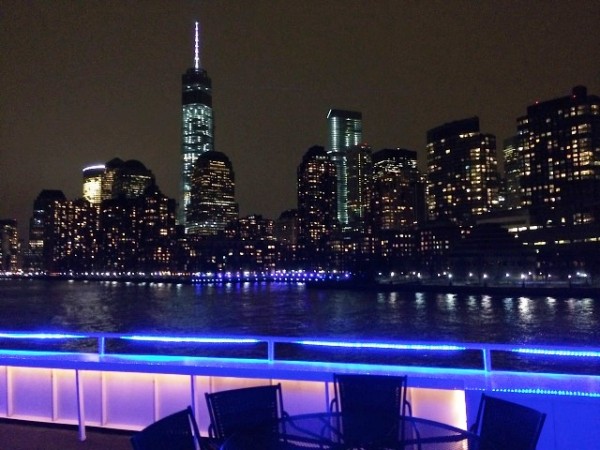 Photo Credit: Smooth Sailing Celebrations
Ocean Place Resort and Spa: Ocean Place Resort and Spa is a beachfront property in Monmouth County. It is the ideal location for a dreamy wedding in front of the ocean where you can "recite your vows on the beach while the sun melts into the blue Atlantic waters behind you" or throw a party with stunning water views.
Waterloo Village: This restored 19th-century canal town in Sussex County is "a treasured time capsule surrounded by an air of tranquil beauty." hold your event by the water or join history as you walk down the aisle in the historic working church, as brides have at Waterloo Village for more than a century.
Smooth Sailing Celebrations: Hosting your event in a waterfront space is always beautiful, but what about hosting your event on the water? Aboard a Smooth Sailing Celebrations yacht, you can celebrate "in the ultimate setting of a luxury yacht—smoothly sailing down the Hudson—and the romance of being on the glistening water—slowly passing by the spectacular New York City skyline."
Molly Pitcher Inn: This historic inn- which, like Ocean Place Resort and Spa, is in Monmouth County- is on the Navesink River, which means gorgeous water views. The Molly Pitcher Inn is a venue where you can have "your cocktail reception on our promenade on the banks of the Navesink River... dancing the night away in our water view Ballroom."
McLoone's Pier House: McLoone's Pier House, which is also located in Monmouth County, can provide guests with everything to make your special event perfect, from a maitre d' to white glove service, ensuring that your event is nothing but memorable, and all with "breathtaking views of the Atlantic."
The Place on the Lake: A romantic waterside venue, The Place on the Lake can host your event in the ballroom or on the manicured grounds. The venue will also provide the full support needed to plan an event; only one event, from "an elegant champagne brunch or an elaborate evening reception," is hosted at a time.
Do you want to see some of these beautiful for yourself, or are you still looking for the perfect venue? Click here!