Engagement photos are a wonderful way to immortalize an exciting new chapter in a couple's life together. Without the formality of traditional wedding day photos, these images focus on expressing your personalities and portraying the love you share with one another.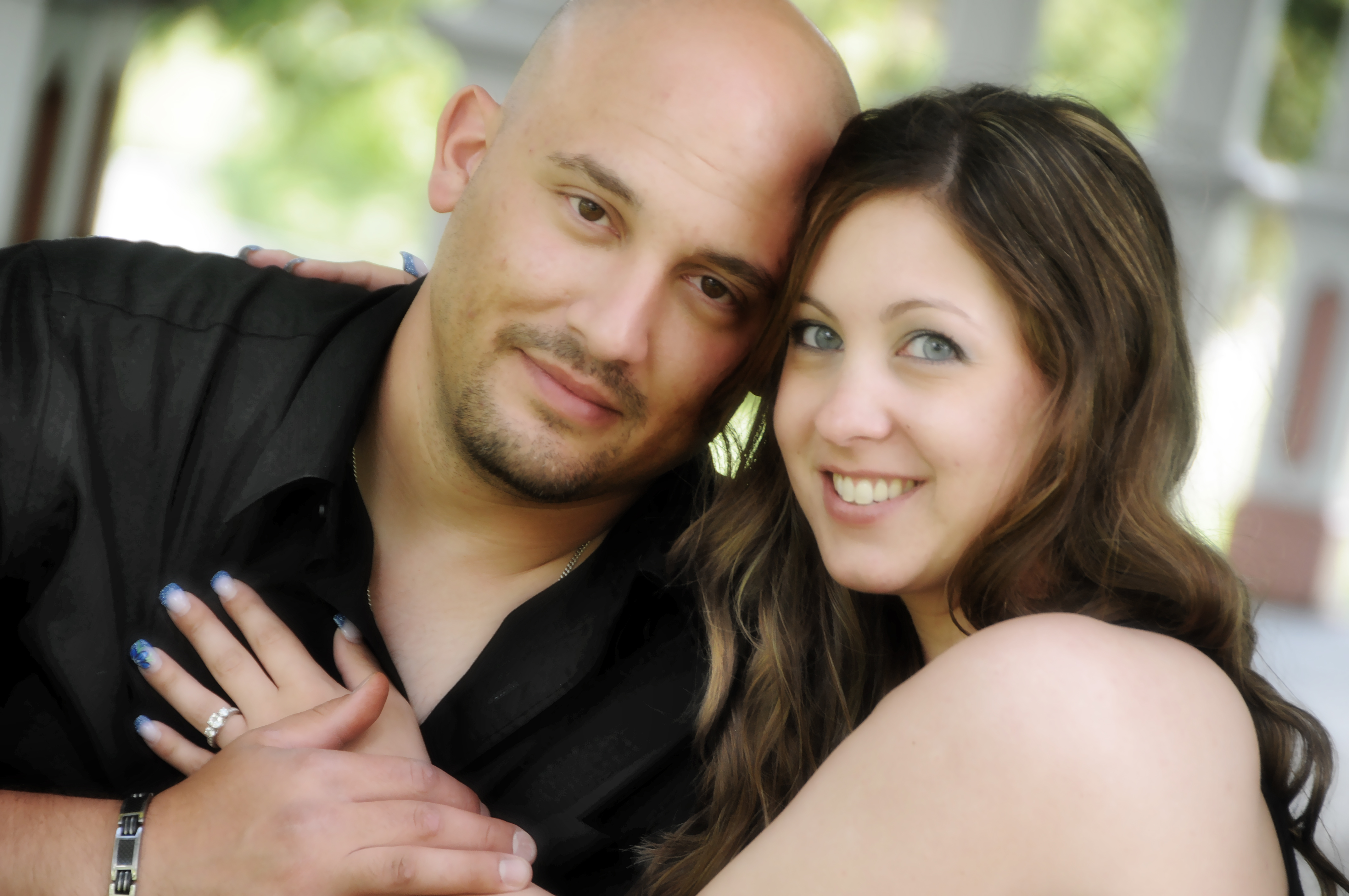 All images courtesy of AnnMarie Sciascia Photography.
These photo sessions also serve as a sort of practice round for the photos that will be taken on your big day, allowing you and your photographer to get to know one another's style. We spoke to AnnMarie Sciascia of AnnMarie Sciascia Photography to learn about how she works with clients to capture beautiful engagement photos in New Jersey.
---
Q) What are your favorite locations for engagement photo sessions in North Jersey and why?
A) My favorite locations are fishing spots; you can find fishing spots in any area of NJ.  I choose to go during the week to avoid strangers in your background. I love reflection images, and bridge images are wonderful. Fishing spots usually have a bench and a trail, which are great for images. I really like to see my couples interact in a natural environment.
Q) What kinds of clothing do you recommend couples wear for their engagement shoot?
A) I suggest that couples wear similar clothing so the attention is on the relationship and not on the clothing. Irecommend that they avoid any prints, plaids or stripes. Clothing will also bring out their personalities; for instance, are they modern, majestic, or nostalgic?
Q) How do you get the best shots out of a session? What are your tricks for capturing images that appear natural, rather than posed?
A) First, I get familiar with my fishing areas so we can photograph many beautiful images in a short period of time. I like for the couple to look at the cameras, look at themselves and kiss. I like to do walking away and walking toward me images with them talking naturally and kissing when they feel the mood. I feel the images are more genuine this way.
Q) What should a couple bring to their engagement shoot? Are there any props you recommend they bring along?
A) I don't recommend any props; however, with Pinterest many couples are electing to bring signs with their wedding date. This is most popular when shooting for a Save the Date card. I had a couple bring fishing poles and waders and fish because that is their personality. If an instrument is how they spend time then bring the guitar along!
To learn more about AnnMarie Sciascia Photography, click here!