Have you recently received a shiny new ring from your sweetheart? Or maybe you have plans to go down on one knee this holiday season and currently have a ring burning a hole in your pocket.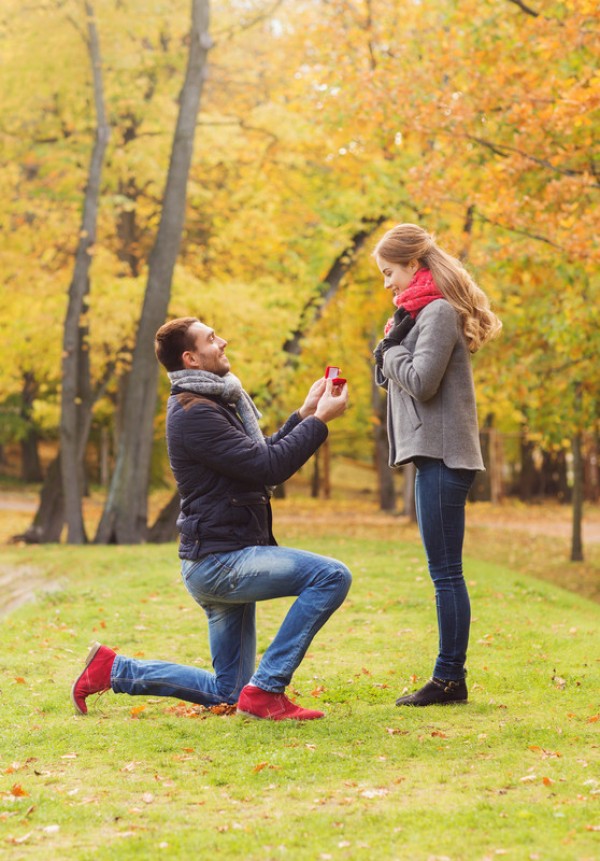 Either way, chances are that the last thing on your mind right now is insurance, but as the proud new owner of a very valuable, very meaningful, and very small object, you should take a moment to consider protecting your ring against things like loss, theft and damage. To help you get started, here's a quick guide to ring insurance for New Jersey couples.
Insurance Providers
If you have a homeowners or renters insurance policy already, the easiest solution to insuring your ring is to 'schedule' it on the existing policy, thus listing it as a special belonging in your possession that needs extra coverage. This is important because a normal homeowners/renters policy will only cover your belongings if they are stolen from your home or damaged in a home-related accident, like a fire (and they will only cover them up to a certain cost, usually between $500-$2,000 for jewelry). By having an extension added to your policy specifically for your ring, you will gain coverage for other types of damage and for things like "mysterious disappearance" or loss, whether it takes place in your home or not. Just make sure that if you ever move to a new home, you remember to check that your ring policy extension will carry over to your new residence.
Your other option for a ring insurance provider is to get a policy from an insurance company which specializes in jewelry. These companies, such as Jeweler's Mutual Insurance Company, are a good choice for those who don't already have an existing insurance policy or who are looking for kinds of coverage which their regular insurance company doesn't provide. Sometimes jewelers will even work with insurance companies to offer deals for insuring your new ring, so it might be worth asking them if they have any recommendations. Just be sure you find out exactly what level of coverage is provided.
The Appraisal
However you decide to go in terms of choosing an insurance provider, you will most likely be required to have your ring appraised (for a small fee) by a certified gemologist in order to get it insured, especially if you paid $5,000 or more for it. This is so that the insurance company can have all the details and specifications regarding your ring on file and also so that they can get an accurate estimate of its current retail value. If you're not sure how to find a certified gemologist, once again you can try asking your jeweler, who may even be able to do the appraisal for you.
Average Cost
The general rule of thumb is that insuring your ring should cost around $1-3 for every $100 of its total value. That means that if your ring is worth $5,000, you should be paying between $50 and $150 per year to have it insured. Factors like the level of coverage offered, the value of the ring, and the city you live in will affect this price. Choosing a policy with a higher deductible can help lower the annual premium.
Do Your Homework
When shopping for a ring insurance policy, always make sure you read the fine print and understand what a given policy covers. You should have an idea of what kind of coverage is important to you (maybe you travel a lot and need a policy that covers you even out-of-country) and seek out a policy that fits. Never be afraid to ask questions so that you know exactly what you're paying for and what your options are. Some important questions include:
If a claim is filed, will it be responded to with a check or will the company require you to buy a replacement ring?
If your insurance policy pays to have the ring replaced, are there limits on where you are allowed to purchase the replacement?
Are there any circumstances that are not covered in your policy?
Will the ring's full value be covered, or only part of it?
Does the policy cover repairs or partial loss of the ring (stones falling out, for example)?
If you need to file a claim for a lost or stolen ring, how will you be required to prove its loss?
Does the policy need to have been in place for a certain amount of time before a claim can be made?