For some, the fanfare and excitement of a big blowout wedding doesn't quite hit the right note. Luckily for them, North Jersey is home to The Whistling Swan Inn, where a romantic atmosphere and gorgeous 19th-century-inspired decor and landscaping combine to offer the perfect setting for a small ceremony surrounded by loved ones.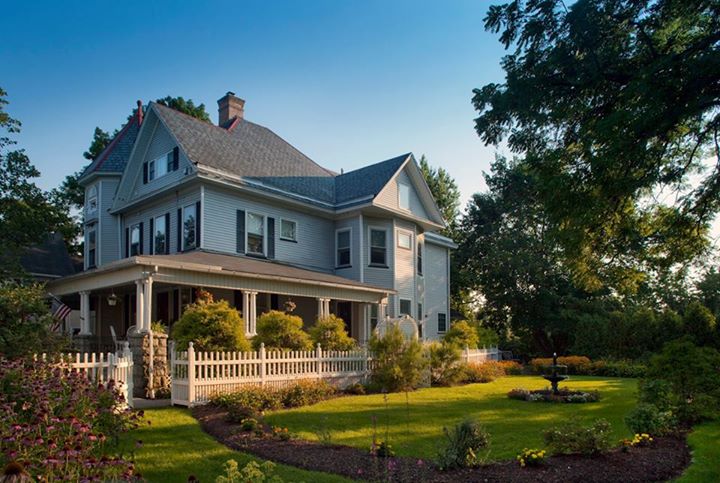 Photo Credit: The Whistling Swan Inn
We spoke to Rosalind Bruno, innkeeper and owner of The Whistling Swan, to learn more about how she helps couples craft beautiful intimate wedding celebrations.
---
As a small, privately-owned and operated bed and breakfast, The Whistling Swan Inn makes an ideal location for a personal event with a small guest list. Acting as the inn's resident wedding planner, Rosalind works closely with engaged couples to organize and execute events for up to 75 people.
"It's a way to have an intimate, elegant, yet affordable wedding," she told us. "We get a lot of people who are doing second or subsequent marriages, because they've had a big wedding the first time around and they want to do something nice but don't feel the need for a big production."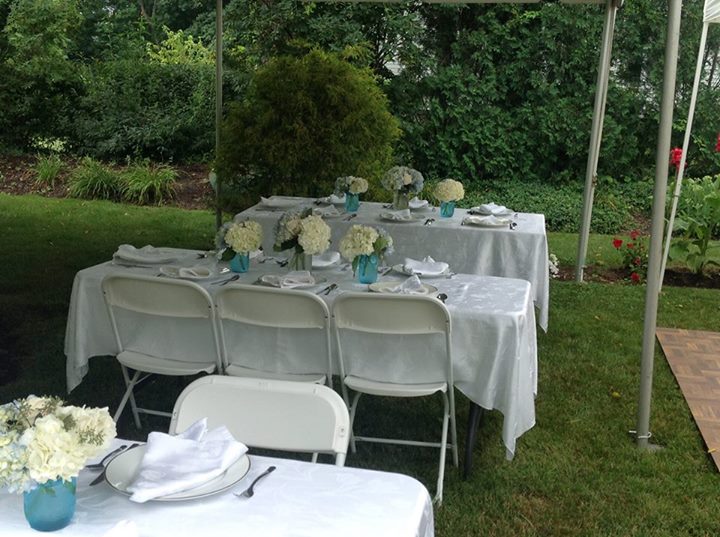 Photo Credit: The Whistling Swan Inn
The wedding package offered by The Whistling Swan Inn is perfectly suited to this desire for a low-key affair, allowing for a 4-hour event wherein the couple may exchange their vows before a crackling fire, out on the spacious veranda, or in the beautifully-tended garden. Further simplifying the planning process, the per person rental fee includes catering, chefs, wait staff, linens, crystal, china, silver, tables, chairs, and set up. For an added fee, a tent can be erected on the grounds as a guard against inclement weather.
While some wedding staples, such as the cake and floral arrangements are not included in The Whistling Swan Inn's wedding package, Rosalind does have florists and other vendors with whom she regularly collaborates and can recommend. She also has no qualms about working with someone new: "Sometimes brides come to me and they already have a florist and that's fine. Sometimes they come and already have a bakery. We're very flexible. There are, however, certain things where we can only maintain limited flexibility. For instance, we don't have a liquor license, so we can't sell alcohol. We can serve it, but clients have to bring their own beer, wine and champagne."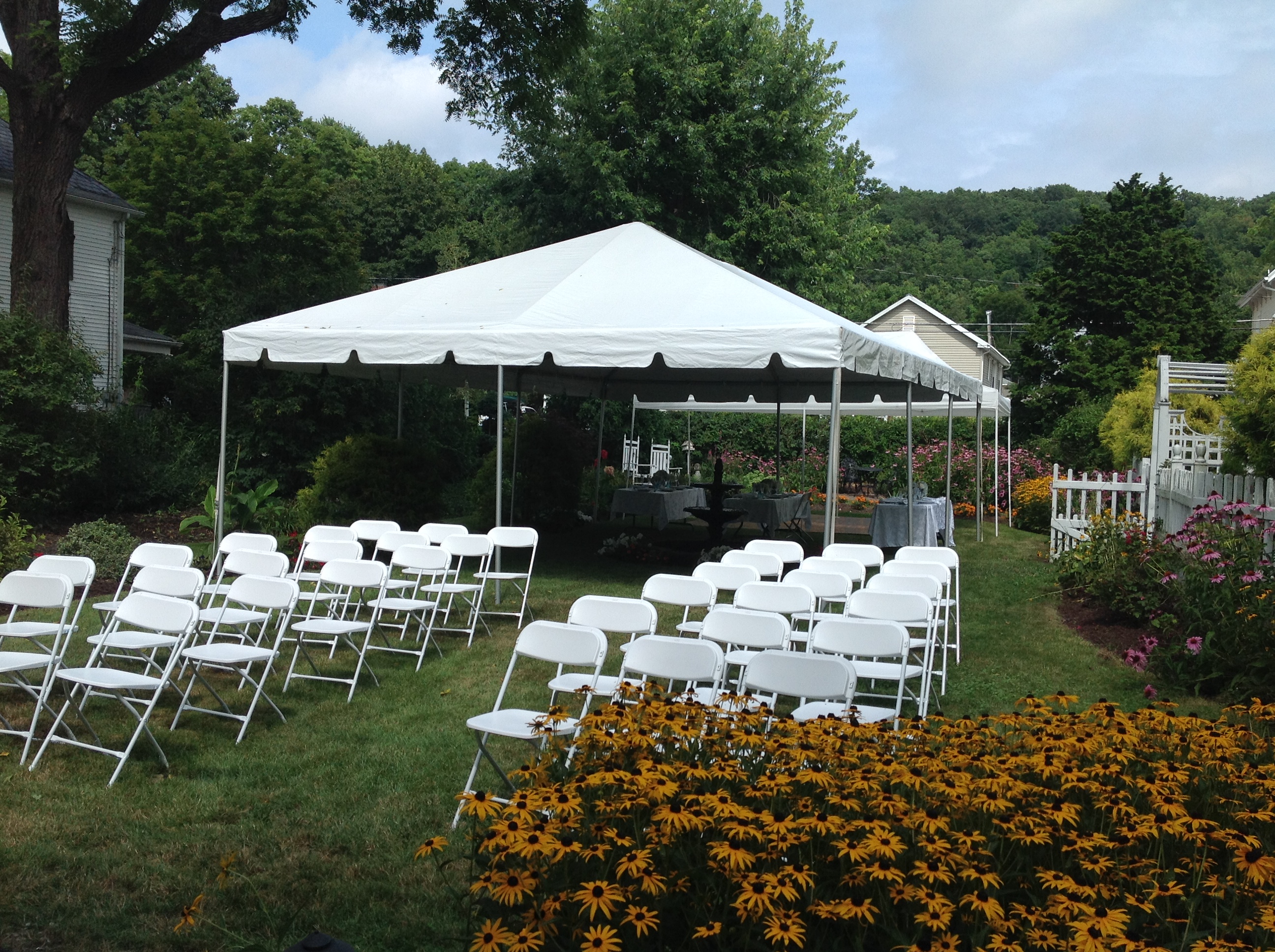 Photo Credit: The Whistling Swan Inn
Another aspect in which flexibility is limited is party size: guest counts are limited to 60-75 people for outdoor celebrations and 35 for those taking place indoors.
"One of the first things I ask when people call for a wedding, is how many people we are talking about. If they tell me they want 100 or 150 people, I recommend other venues nearby that can work with those numbers. If they say something like 80 or 85, I tell them what I can accommodate."
While some might find paring down their guest list to only a few dozen names to be fairly daunting, for those who can manage it, The Whistling Swan Inn can provide a truly unique experience. For a fee, the bride and groom can reserve the entire inn for one or two nights, putting themselves and their guests up in its nine guest rooms, which can accommodate up to twenty people.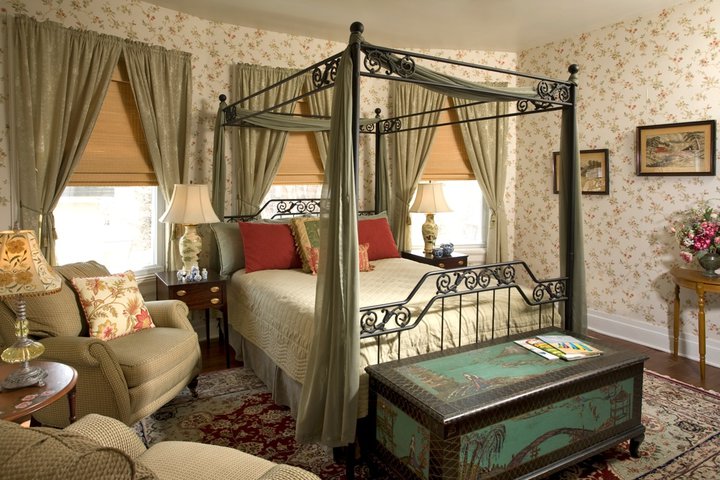 Photo Credit: The Whistling Swan Inn
"It almost serves as a mini family reunion because they have the whole property to themselves," Rosalind said. "They get full access to all the rooms, common areas and gardens and have our full attention for their entire stay. They get a full country breakfast every morning, get to relax out on the porch, and just enjoy each other's company."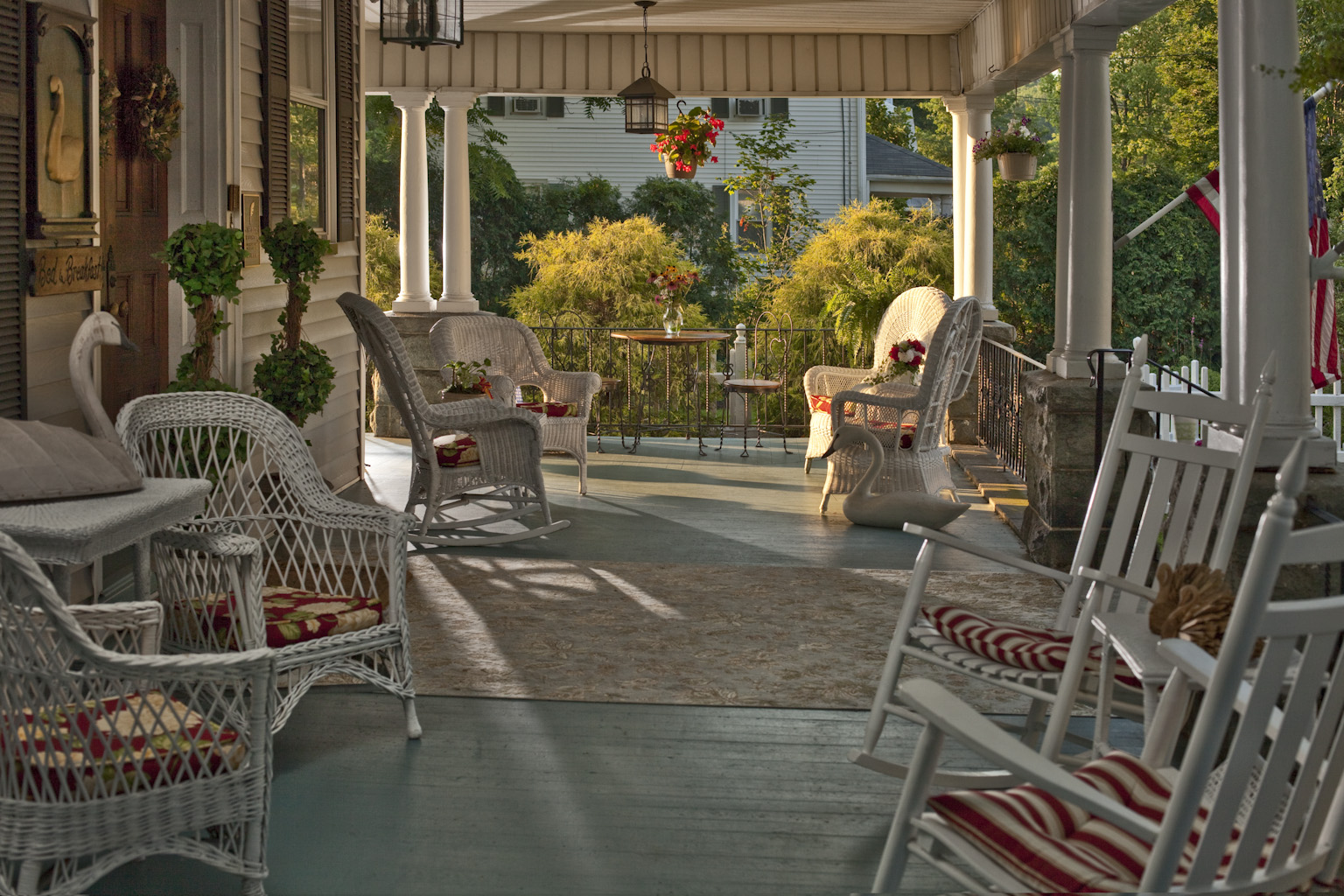 Photo Credit: The Whistling Swan Inn
As both the owner and wedding planner at The Whistling Swan Inn, Rosalind puts a lot of effort into customizing the events held at the inn, working closely with the bride and groom to execute what they have envisioned for their big day.
"I had a wedding one time where the groom was a wine importer and very particular about food. Normally, I handle the food for weddings, but he wanted to do it. So, I said "okay," and we came to terms on how we were going to do it. One of the things he wanted was a roast pig that sat on my dining room table until it was time to serve. He also went out to a local creamery and bought $600 worth of exotic gourmet cheeses in three wheels: a big one, a medium one, and a small one. He asked us to stack them in tiers and decorate them like a  wedding cake, so we did. We used curly parsley and then brussels sprouts and in the center we used grapes to make flowers. It was a challenge, but it turned out looking amazing and was a beautiful wedding."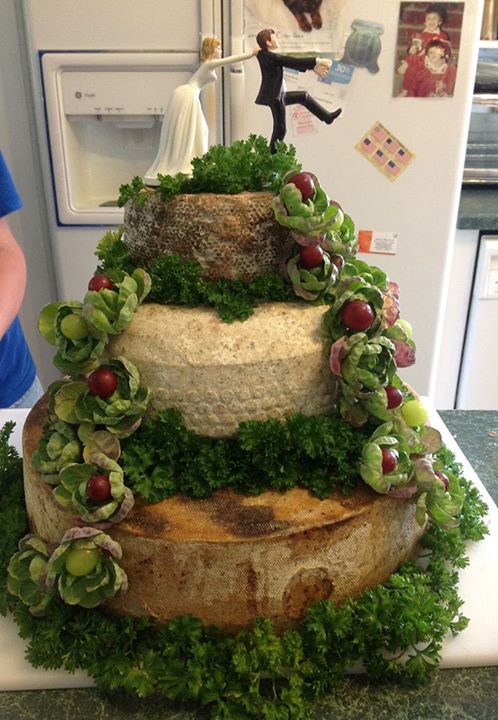 Photo Credit: The Whistling Swan Inn
For those looking for a truly memorable way to share the beginning of their new life together with their closest family and friends, The Whistling Swan Inn is the perfect venue for saying "I do."