This week we are highlighting some amazing Bergen and Essex County wedding venues! Here are some of our favorites: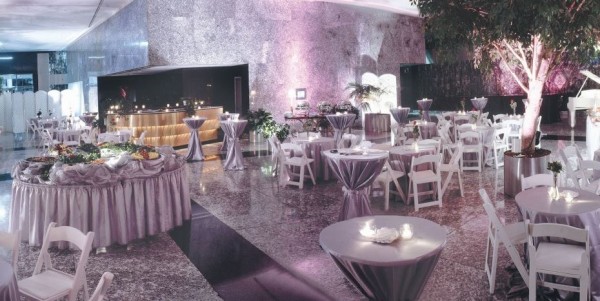 Photo Credit: Metropolitan Room
Metropolitan Room: The Metropolitan Room is in Newark, situated on the twenty-second floor of One Newark Center. It looks out on "a spectacular panoramic view of the New York City skyline from anywhere in the room and dance your first dance on our magnificent variegated inlaid oak dance floor." with spectacular views and amazing amenities including their own chef, this gorgeous venue is an incredible choice for your next celebration.
Space: This Englewood venue offers "the venue, menu, décor, staff and entertainment to celebrate your special day." Including unique entertainment options like video games. With plenty of unique options for personalization, Space is another great choice for an all-in-one celebration.
Park West LOFT: Park West Loft is in Ridgewood and is part of Park West Tavern. The venue features "a full service bar and lounge as you enter the space. Our space is an exciting, eclectic space, with many fine furnishings and architectural details." Making it versatile enough for any event, including parties, meetings, and weddings.
McLoone's Boathouse: This venue is in West Orange and has a variety of spaces for parties, corporate events, and weddings, including both private and semi-private dining areas. Additionally, McLoone's Boathouse "is situated on the banks of the reservoir, showcasing spectacular views to our guests."
The Wilshire Grand Hotel: The Wilshire Grand Hotel is also in West Orange, and features all kinds of amenities, including "our meticulously designed and decorated spaces and their capabilities are unmatched when it comes to hosting your unforgettable day."
Check out 6 Amazing North Jersey Country Club Venues!
Still searching for amazing venues? Click here! Searching for incredible vendors? Click here!