Holding a wedding over a long holiday weekend can be a wonderful idea for couples looking to maximize their time with their guests or if a large number of guests are coming from out-of-town. However, there are plenty of components that go into making such a decision. If you're trying to decide if you want to hold your wedding on a holiday weekend, here are some things to keep in mind.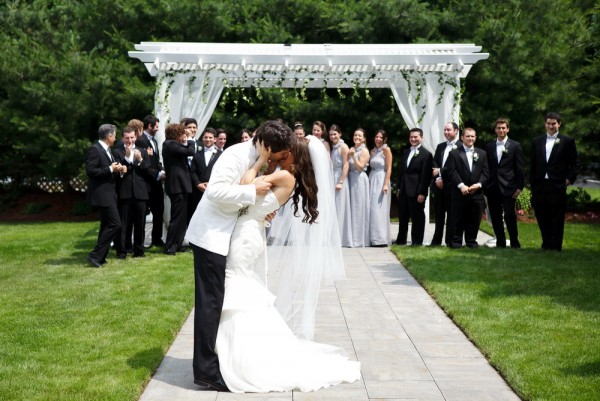 Photo Credit: The Wilshire Grand Hotel
If you're planning a wedding over a long holiday weekend, remember to take into consideration which holiday it is and how important the holiday might be for your guests. If you're dreaming of having your wedding on the day after Thanksgiving, for instance, it might require your guests to travel on either the biggest American travel day of the year- the day before Thanksgiving- or on the holiday itself, instead of celebrating. In this situation, you risk a wedding full of angry guests or an empty wedding, because your potential guests decided not to travel for your event.
On the other hand, having a wedding over a holiday weekend like Thanksgiving is one way to weed out those people you were compelled to invite but are secretly hoping will say no.
If you do want to have a wedding over a holiday weekend where people traditionally make plans or have traditions, like your cousin who takes a trip to the mountains every year over Labor Day Weekend- send out your Save-the-Dates at least a year in advance so that people can mark their calendars early.
If your festivities do take place over an entire weekend, be sure to have things for your out-of-town guests to do during down times. This doesn't mean that you have to schedule every single second of their down time so they're always on a tour of the local attractions or at a wine tasting, but they also shouldn't be shut in their hotel rooms staring at the walls for the entire weekend, right? There is a happy medium- book an event, or two, that would appeal to guests of any age, and leave suggestions for local attractions guests can visit in their free time, or not, if they choose to spend their free time lounging by the hotel pool.
Additionally, keep in mind that due to a spike in prices for flights, hotel rooms, and everything else over a holiday weekend, some guests may choose to opt out of your event just because of the cost of travel.
Still looking for the perfect venue? Click here! On the hunt for vendors? Click here!