Join historic Waterloo Village in a Farm-to-Table Dinner Charity Event beginning at 6 p.m. Saturday, August 23, 2014.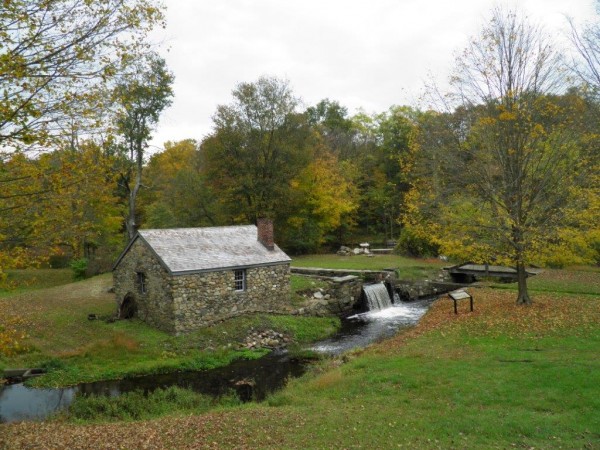 The benefit is sponsored by Jeffrey A. Miller Catering (JAM), the exclusive caterer at Waterloo Village. Savor incredibly fresh and delicious food, prepared and served by gourmet chefs at JAM, while surrounding by historic Waterloo Village! The dinner benefits Community Supported Agriculture. Event proceeds will support Genesis Farm's infrastructure needs.
The Farm-to-Table Dinner at Waterloo will feature food raised at the Community Supported Garden at Genesis Farm and prepared by the renowned JAM chefs. The special event will begin with tours of Waterloo Village and a cocktail hour followed by three a courses meal and live music.
The schedule is as follows:
6 p.m.: Cocktails, hors d'oeuvres, Waterloo Village tours
7 p.m.: 3 Course Dinner (appetizer, entree, dessert), each course paired with outstanding New Jersey wines

Choice of entrée includes Pasture-raised local chicken from Aspen Ridge Farm in Oxford, NJ, Vegetarian and Vegan options.
The Community Supported Garden at Genesis Farm began in 1988 with a group of individuals interested in sharing the responsibility for the land on which their food is grown. They are one of the oldest CSAs (Community Supported Agriculture) in the country, and have grown to become an internationally known farm feeding 300 share-holding families a wide variety of vegetables, herbs, fruit, legumes and grains. Located in Blairstown, New Jersey, the farm cultivates about 20 acres of land and has three greenhouses that help provide food throughout the year. The farm supports sustainable farming practices that enrich the soil, compensate farmers fairly, and preserve open space for future generations.

Tickets may be purchased online. The cost is $100 per person plus a $4.49 service fee. JAM is available for weddings, corporate and special events in the Tri-State area. For more information, call (610) 636-4327.