Wedding websites or "wedsites" are an easy and convenient way to keep in touch with your guests and make sure that all their questions are answered. When done correctly, wedsites are all about answering the needs of your guests, giving them all the information they require in one place that they can access from their computer, phone, or tablet. As an added bonus, these sites are eco-friendly, help you save on printing costs, and even often include an RSVP option, which can make RSVPs so much easier to manage. So, how do you do a wedsite right? Here are a few tips on what to include, the best way to do it, and the best providers of wedsite services.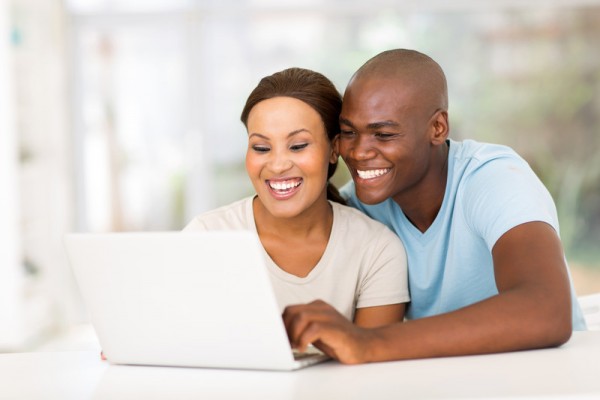 Quick Tips:
Choosing your style. Just like with your invitation, it's a good idea to have the style and design of your website be in keeping with the style and formality level you intend for your wedding. So, if you are thinking white ties and evening gowns for your wedding, you'll want your website to reflect that with a more formal, elegant design.

Use password protection. It's always important to be careful about the information you put on the internet. Protect yourself and your guests and prevent uninvited guests by password-protecting your site. You can choose a memorable password and print it on your save the date cards or invitations so that guests can access the site.

Remember that the site is for your guests. It can be very easy to get wrapped up in uploading pictures and using your site as a platform for expressing your excitement and love for one another, but it's important to keep in mind that its true purpose is as a resource for your guests. For this reason, it needs to be easy for them to navigate and find the information they're looking for. Think about what you would like to see if you were someone else's guest browsing their website. Don't be afraid to be expressive and share your story, but present it in a layout that doesn't hinder usability.

Proofread. There's no reason for typos! Make sure you each read over all of the text at least twice to make sure your site is looking its very best before you publish it! Also, double check all the dates and addresses.
What to Include:
Your wedding location. Chances are that some of your guests have never been to the part of North Jersey where you're having your wedding. You'll definitely want to include directions to your event venue(s) and even a map for easy navigation. Also consider throwing in information about parking and anything else that might be pertinent. It can even be helpful to let people know about the climate and what sort of weather they can expect. Another thing out of town guests will really love (and a great way to add a personal touch) is a list of your favorite things to do in the area--great restaurants, local attractions, etc.

Accommodations and transportation. If you've reserved a block of hotel rooms for your guests, this is where that information can go! Be sure to include any important dates and deadlines and any information your hotel has recommended you pass on. Even if you haven't made accommodation arrangements, it can be a nice touch to have a list with links to nearby hotel options. It can also be helpful to let guests know how close these hotels are to the local airports so that they can use the information in booking their flights. In addition, if you have scheduled for a shuttle to transport guests on the wedding day, put that info on your site!

The schedule. Your guests will feel much more at ease if they know where they are supposed to be and when on your big day. You can help significantly simply by providing a schedule of events detailing the time and location for each one. Just make sure that the schedule only lists events that everyone is invited to so people don't get confused or feel left out.

The registry. Most people know not to include mention of their wedding registry on their invitations. Well, your wedding website is widely considered the only place where it's appropriate to share your registry information. This is great news because it's also the most convenient place to post it: all you need is a link! The majority of your guests who visit your site are going to be heading straight for those registry links, so don't forget to put them up on their own page!

What to wear. This is one of those questions that guests are always concerned with, so it's nice to address it on your site. Simply list the dress code you would like them to adopt for your event, such as "semi-formal" or "black tie optional". This is also a great place to add in notes that might affect their choice of attire, such as "The ceremony will take place on the beach, so you might want to leave your heels at home" or "The weather on the Shore will be chilly this time of year, so consider bringing a wrap."

RSVPs. As mentioned before, many companies that allow you to make your own wedding website now include ways for guests to RSVP through the site rather than by the old-fashioned snail mail method. This can be a godsend for both couples and their guests by making the process much easier on both sides. You may still have to check in with your great-aunt Helen through more traditional means, but it will definitely help save time trying to chase down lagging respondents.

Your contact information. Sometimes your site just can't answer all the questions. For those moments, it's important to have one place where all those concerns can go. Let your guests know on your site what your preferred method of contact for wedding-related correspondence is. It's a good idea to have an email address just set up for wedding stuff. That way everything to do with the wedding is funneled to one place.

Your couple story. Chances are that not everyone attending your wedding will know both of you on a personal level. Maybe you've met her immediate family, but her aunts and uncles and cousins don't know you from Adam. The couple story, detailing how you came to be together and telling a little about you each as people is actually very useful as a way for those who have never met one of you, or who haven't seen you in some time, to learn and form a connection with you before the event.
Recommended Site Builders:
Appy Couple: This is personally my favorite of all the available sites for building wedding websites and I think it offers the best deal while still having amazing design options. Basically, for a one-time purchase of $35, you get both a website and a custom wedding app for both iOS and Android that your guests can download for free. The site has over 500 great design templates to choose from and you change change your choice at any time. Appy Couple allows you to manage invites and RSVPs (including menu selections) for multiple events, includes an instant messaging platform for guests, lets you link videos and share and edit photos, and has a bunch of widgets that you can add in, such as for weather. And it's completely secure and password protected.

Wedding Window: Wedding Window is a little pricier than Appy Couple at $14.45/month (although it does have a free option), but it also has a lot of neat features. The paid version includes a seating chart function that you can use to plan your reception, a calendar for coordinating dates, the ability to choose a custom domain name, and RSVP management for multiple events. You can also upload audio and video files as well as photos. It has about 23 free templates available and 39 premium ones. The site is very mobile friendly for those using tablets and smartphones and it does have a password protection option to keep your information safe. You also have the option to download your wedding site to keep it as a memento.

Wedbuddy: At a lower price point, there's Wedbuddy, which has recently lowered its monthly price to $9. They offer online RSVP management, the ability to import guest emails from spreadsheets, and wedding checklists which can be shared with your wedding party or other helpers. You can also set it up to send out automatic emails when you make updates to your site. There are 36 fairly nice design templates to choose from and you can set your site to privacy mode to keep out uninvited visitors. You can even choose a custom domain name and there is facebook integration which might be helpful for you.

Wedding Paper Divas: I thought it would be nice to have a free option on here, too, so here is Wedding Paper Divas. According to their site, you can use one of over 35 beautiful designs to create an ad-free wedding website that will remain free for one year. They even offer RSVP management so your guests can RSVP to events online.