A live band can be that extra touch that takes your reception from memorable to unforgettable! Having a band play at your wedding reception is like treating your guests to a private concert and if the band is good, then your reception is sure to make a huge impression.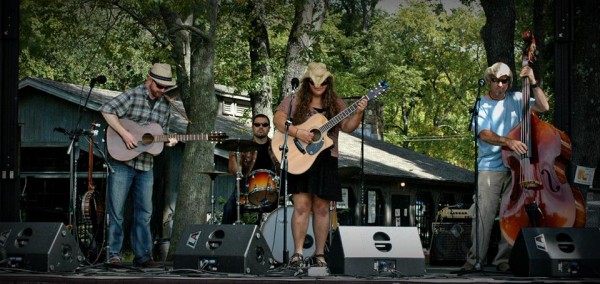 So, how do you make sure to choose a great band that's a perfect fit for the party you've envisioned? Here are some pointers from the amazing local band, Byrdgrass, on how to hire a band that's right for you!
---
Live music by a great band creates an exciting energy that can make a couple's day just that much more special. Not all bands offer the same level of service, however, so it's important to do your homework when you're looking to book one for your wedding. Don't be afraid to ask questions and request references so that you can contact people for whom band has performed in the past.
The first step, of course, is deciding on what type of music you're looking for: do you want a jazz ensemble? A string quartet? A rock and roll/bluegrass fusion band? Keep in mind that the type of band you choose will set the mood for your event and that you'll want at least some level of variety so that you can appeal to all of your guests. You should be up front about your vision for your reception's music when interviewing the band leader and ask if they would be a good fit for the type of reception you have planned.
Other important questions include whether the band will be flexible in case you decide to prolong the reception and whether the band can provide the sound needs for your ceremony and cocktail hour as well as the reception. Also ask about the band's performance style and level of involvement–does the band leader prefer more interaction with the audience or to emcee events or do they just show up and play awesome music?
Your band should present themselves as professionals—there's no reason to hire amateurs for one of the most important days of your life—and they should come across as genuinely interested in helping you make your event spectacular. A good sign is when the band leader shows an interest in communicating information to you and asks lots of questions about your venue and expectations. I always try to be very thorough when contracting couples for their wedding: anything I think they should know, I tell them and I ask them everything I need to know from them. After all, most people have never hired a band before and it's up to us, as professionals, to ensure that their needs are met and their questions answered so that together we can make their experience truly special!
These are just a few tips, but they will help you get on the right track to choosing that band your guests will remember for years to come!