Keep the wedding party going all night long! These New Jersey wedding venues have lodging to accommodate your overnight guests.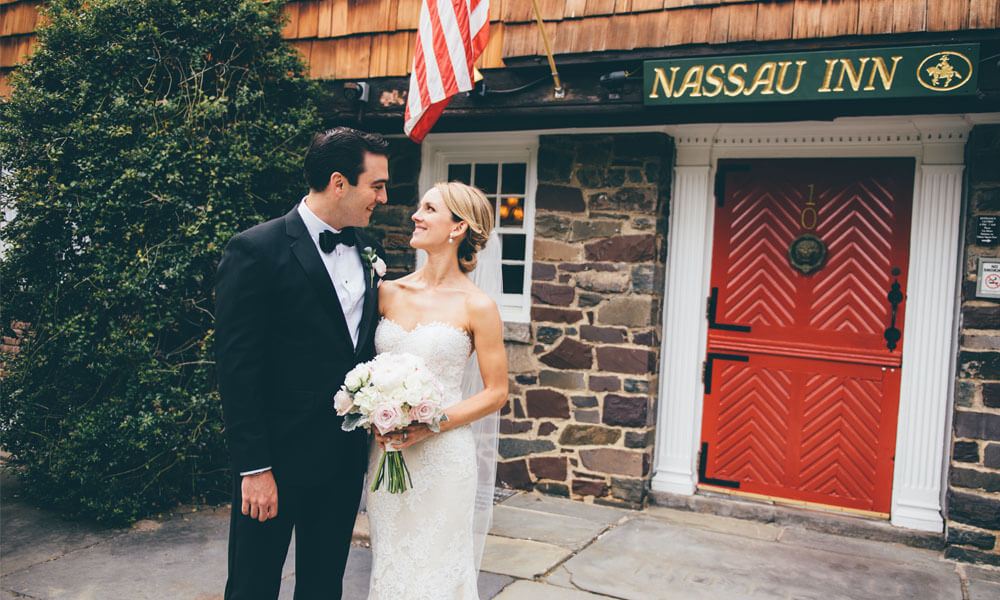 Photo Credit Nassau Inn
This Princeton wedding venue has the historical charm that you're looking for, with the contemporary touches that will set your day apart. This inn has been hosting magical weddings since 1937, providing gracious hospitality against a stunning Versaille setting. Have dinner and drinks in the grand Prince William Ballroom, continue the after-party at the Yankee Doodle Tap Room, then settle into one of the 157 guest rooms.
Photo Credit Ocean Place Resort & Spa
Located right on the shores of Long Beach, you can make your beachfront wedding dreams come true with Ocean Place Resort & Spa! With a grand ballroom, stunning waterfront views, and plenty of room for your overnight guests at the resort, a celebration here is a no-brainer. The Ocean Place Resort & Spa has all the accommodations you need for a successful event!
Photo Credit The Whistling Swan Inn
If you and your partner are looking for a quaint, intimate wedding venue, The Whistling Swan Inn is a location you should check out! This charming Victorian Bed & Breakfast is perfect for any season. An outdoor celebration can host 60 people, while an indoor ceremony can host 30, with room on the property for you and your guests to arrange an overnight stay.
Photo Credit Molly Pitcher Inn
Located right on the Navesink River, the Molly Pitcher Inn has that elegance that you have been searching for! This luxurious inn has all of the accommodations you desire, with the waterfront ballroom and an outdoor promenade for cocktails. The planners at Molly Pitcher are able to customize your wedding details, from rehearsal dinners, ceremony, reception, and farewell brunch.
Photo Credit David's Country Inn
This Hackettstown inn is the perfect setting for a romantic Victorian-style wedding. Built in 1847, with two burning fireplaces, a dual-level ballroom, and antique decorations, this inn has "that special something."
An advantage to choosing David's Country Inn is that the venue only books one wedding per day, so the staff's focus will be completely devoted toward you, your guests, and your event.
If you are still looking for vendors for your New Jersey wedding, visit here!
If you are interested in finding Philadelphia wedding venues with lodging, click here!