Join Ocean Place Resort for an indulgent afternoon of Wedding Tasting by Chef Barry Walling beginning at noon Sunday, Nov. 9.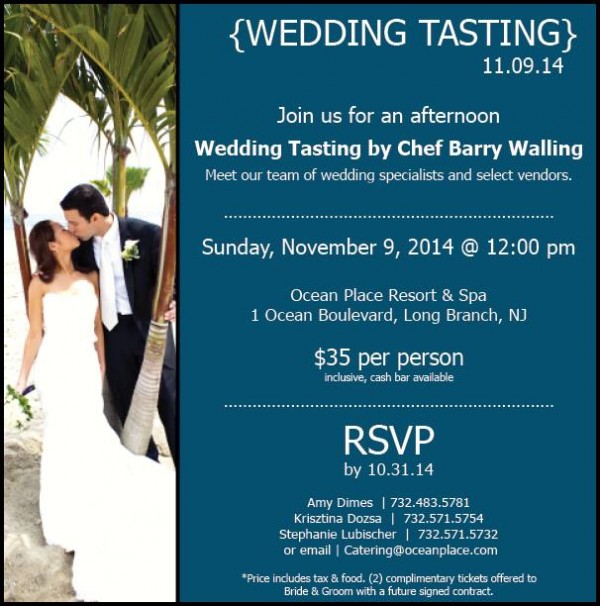 Meet Ocean Place's team of wedding specialists and select North Jersey wedding vendors all in one location.
The cost is $35 per person. Two complimentary tickets are offered to wedding couples with a signed contract for a future date at Ocean Place. Advance tickets are required. R.S.V.P. by Oct. 31, 2014. Contact Catering@oceanplace.com.