Has a friend asked you to officiate their wedding? Or maybe you're the one planning your wedding and you'd like a friend or relative to preside over the ceremony. It's becoming increasingly common for couples to choose this route—skipping traditional clergy members in favor of being married by someone close to them.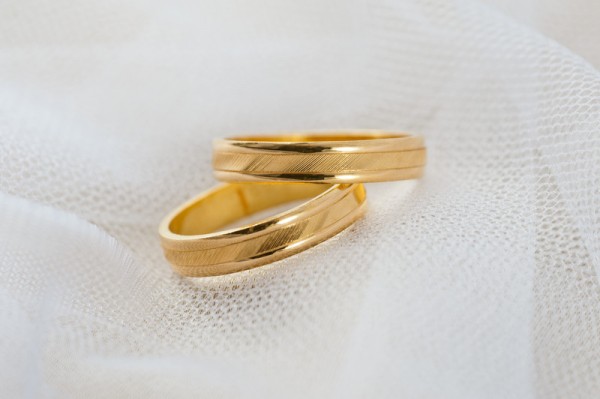 When the right friend is selected to do the honors, it can add an extra level of intimacy and meaning to the ceremony and leave a lasting impression on those in attendance. So, how does one get the credentials to legally perform a marriage without years of training? Well, New Jerseyans, you're in luck, because Jersey has some of the least strict laws in the nation regarding who can help a couple tie the knot.
According to New Jersey law, "every minister of every religion, [is] hereby authorized to solemnize marriage between such persons as may lawfully enter into the matrimonial relation; and every religious society, institution or organization in this State may join together in marriage such persons according to the rules and customs of the society, institution or organization." What this means is that if any religious organization has given you authorization to perform marriages, then New Jersey will recognize any marriage you perform as legally binding. While obtaining this authorization might seem a bit daunting, it's not as difficult as it might seem. The internet is home to a number of registered churches willing to register you as an accredited minister if you simply fill out an online form and pay a nominal fee. Among these churches are American Fellowship Church, The Universal Life Church, and First Nation Ministry, all of which guarantee a response within a few business days. Some counties in New Jersey will require you to register as an ordained minister with the county clerk or present to them your credentials before you can perform a marriage, so be sure to check local requirements. The church you register with should send you some form or certificate or license to prove you been ordained through them.
Finally, as a wedding officiant, you will be in charge of filling out and signing your portion of the marriage license, which should be presented to you by the couple. Either you or they need to return the license to the county clerk's office for the marriage process to be complete.