Are you looking to make your next celebration even more special? Have you thought about extending it over an entire weekend?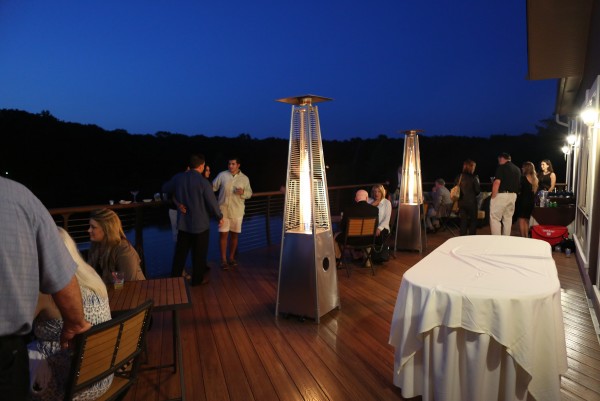 Photo Credit: Rock Island Lake Club
There are plenty of reasons to extend the celebrations surrounding a wedding- or even any other celebration- from one day to an entire two- or three-day weekend. Perhaps the event is held at a destination venue or there are lots of guests coming from out of town. Maybe you've always dreamed of marrying your best friend at the cute little inn in your college town or your daughter would much rather have a weekend at the beach with some friends to celebrate her graduation instead of a more traditional party. If you are looking to host a wedding or other event with events covering an entire weekend, here are some things to keep in mind.
Your guests are there to celebrate with you, and you want them to have fun, but you also don't want to wear them out. While you might have the energy to hike the Hawaiian volcano of Kilauea on Friday and dance the night away at your beachside party on Saturday, most of your guests probably won't, and the last thing you want is an empty dance floor and guests who are complaining about how sore they are from that hike, even if the views were amazing. Instead, opt for more relaxed activities and give your guests free time to pick activities they may enjoy by themselves.
While the place where your celebration will happen may be full of fun things to do, try to keep the scheduled fun to one or two activities a day. Again, your guests might not have the stamina you do, and you don't want them to be exhausted or feeling like your big weekend is just a blur of being shuffled from one thing to another.
Additionally, make sure to enjoy time with your guests too! This may seem obvious, but the weekend can go by in a whirlwind of photographs and flowers and last-minute arrangements, and before you know it, it's over. Spending more time with your guests is probably part of the reason you decided to have an event weekend anyway, right?
If you're still looking for the perfect venue for your next celebration, click here!