Summer is a time for parties and with them pretty summer centerpieces for tables. Here are some of our favorite seasonal ideas to decorate a party table!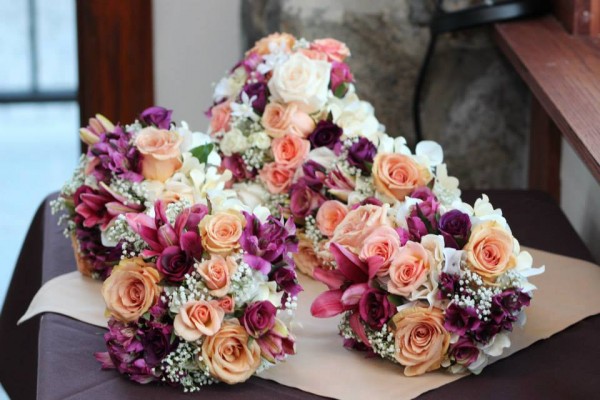 Photo Credit: Family Florist & Gifts
Flowers are, of course, always a classic choice. You can use vases that fit the theme of your event, such as mason jars for a rustic wedding or a hollow pineapple for a beach-themed party.
Fruit is another perfect summery centerpiece idea. Slice up some of your favorite citrus fruit and pile it up in a vase or a jar, or suspend fewer slices in water with a tealight. Or you can combine the two- hollow out a large fruit like a watermelon (to serve at the party, of course!) and use it as a vase. Alternatively, you can put slices of your favorite citrus in the bottom of a clear vase or jar and put flowers on top.
Seashells are a classic summer decor item; as a centerpiece, fill a vase or clear jar with them or spread them along a table runner. You and your guests are sure to feel like you're at the beach!
If you are holding an event with a vintage or more whimsical feel, consider using teacups, teapots, or candlesticks as centerpieces. For truly whimsical centerpieces perfect for a summer party, use pinwheels!
Are you still searching for that perfect New Jersey venue? Click here! Do you need vendors to make your event amazing? Click here!