Imagine a forest of autumn leaves set around the tranquil, glassy surface of a secluded lake, the clouds reflected by the still water like the dreamy brushstrokes of an impressionist painting. Now imagine that this is the backdrop to that pivotal moment, the exchange of your vows, as your family and friends look on, surrounded by natural beauty.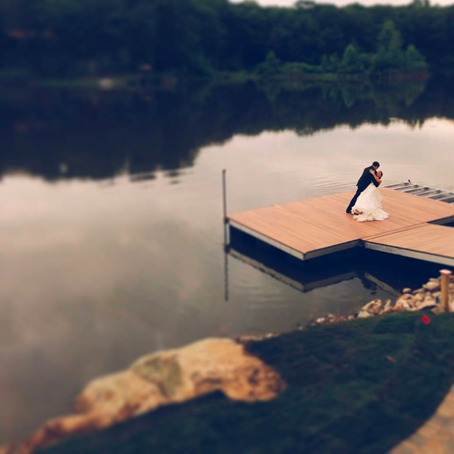 Photo Credit: Rock Island Lake Club
There's something magical about a waterfront wedding—the atmosphere and the view combine to create a one-of-a-kind experience. This week we spoke to Lisa Rossitto from North Jersey's Rock Island Lake Club to find out more about planning a wedding by the water's edge.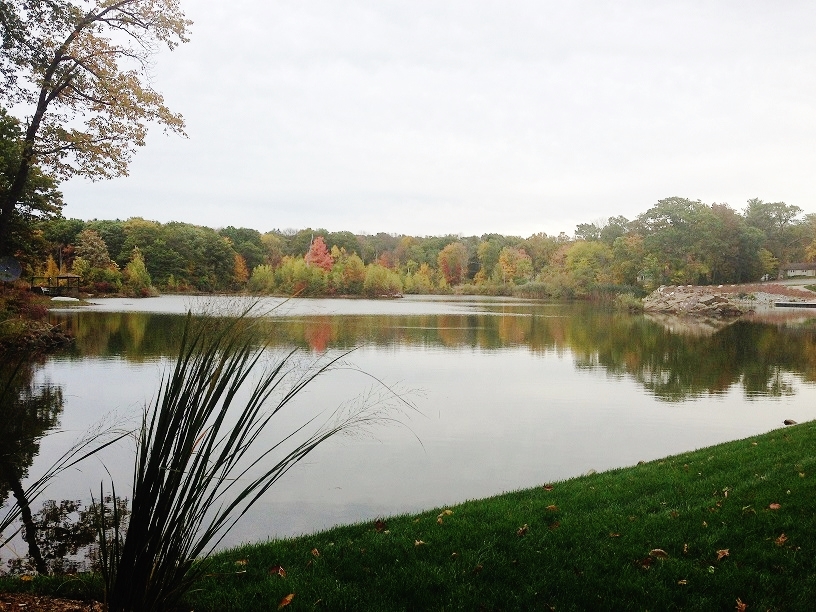 Photo Credit: Rock Island Lake Club
While almost any time of year can lend itself to a waterfront wedding, at our venue, because we are on a lake, the fall is the most visually appealing to most—specifically in late September, October and early November when the foliage is particularly beautiful. This is also before the weather has had a chance to cool down too dramatically and yet after the heat of summer.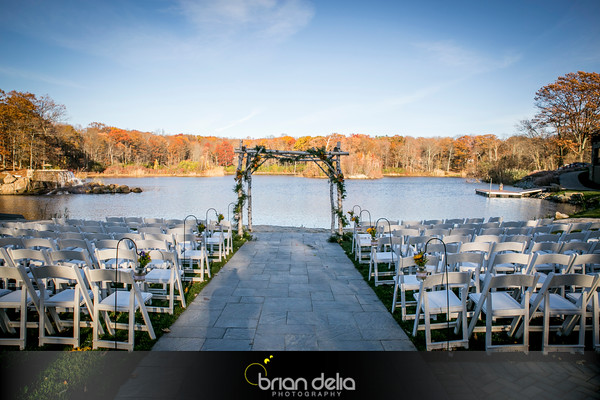 Photo Credit: Rock Island Lake Club
As with any outdoor event location, when planning a wedding at a waterfront venue, it's important to keep an eye on the weather and have a contingency plan for when rainclouds threaten. At Rock Island Lake Club, if the weather becomes problematic we do the ceremony in the ballroom as a back-up, which we can do within an hour's notice. That way, even if nature fails to cooperate, the festivities can go on without a hitch!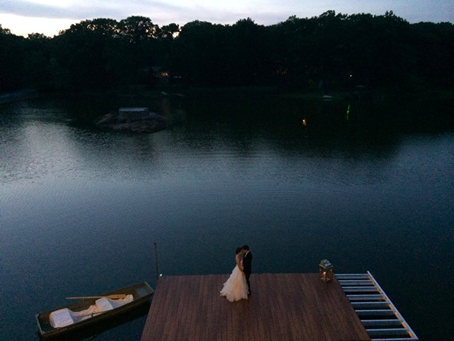 Photo Credit: Rock Island Lake Club
One of the most wonderful aspects of having a waterfront wedding is the unique experiences and opportunities it offers. Guests who attend weddings at our venue love being able to take pictures on a rowboat and on the dock, which provides them with fun mementos of the day. We also have a pontoon boat that we let the wedding party use as a place to relax before the ceremony. Often the groomsmen like to hang out on it while the girls are getting ready in the bridal suite. Many couples choose to do their "first look" on the dock, which makes for a wonderful photo opportunity. Finally, one very unique feature of our venue is the island fountain in our lake, which is also popular for photography.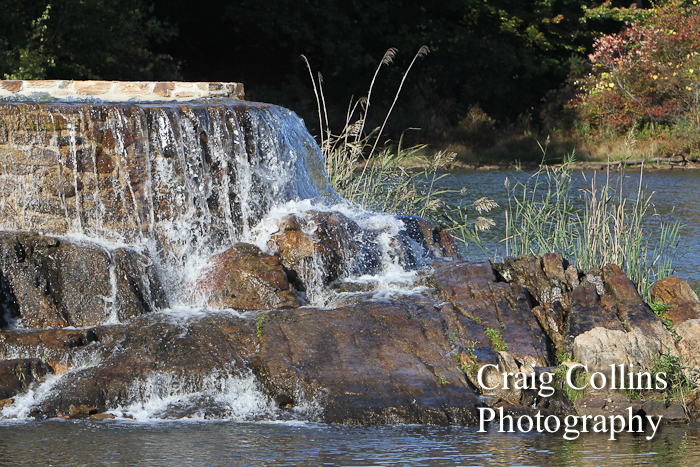 Photo Credit: Rock Island Lake Club