Bouquets full of beautiful flowers are what every bride dreams of carrying down the aisle on her wedding day. If you're also dreaming of using herbs in your wedding, be it for the romantic things they can symbolize or simply because you love the amazing smells or are looking to accent the decorations at your wedding in a less expensive or more Earth-friendly way, here are some of our favorite ideas.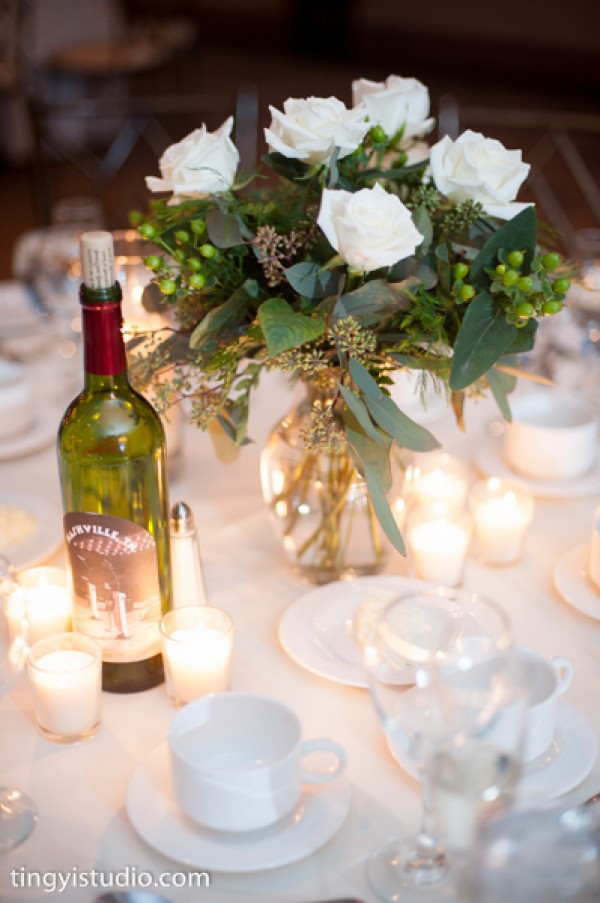 Photo Credit: Jumping Brook Country Club/Ting Yi Studio Photography
One of the most obvious places to use herbs is in the floral arrangements. Not just for a bridal bouquet, but for your entire bridal party. The bride's and bridesmaid's bouquets can either be made entirely out of herbs or simply used to accent flowers- perhaps consider lavender, which symbolizes devotion, luck, and undying love; oregano, symbolizing joy and happiness; or wormwood, which symbolizes affection. The same can be done for the groom and groomsmen's boutonnieres and for the flower girl.
Herbs can even be used in centerpieces at the reception. Like the arrangements used by the bridal party, a centerpiece can be made up of herbs alone or be used to accent flower choices.
Herbs can also be given out as favors to your guests. You can send them home at the end of your big day with a little pot of your favorites or ones that symbolize something important to you. Having trouble deciding? Everybody can use basil! Still having trouble deciding? Your North Jersey wedding vendor may be able to give you other ideas.
You can even decorate your ceremony and reception spaces with herbs. Consider lining your aisle with herbs that represent love, such as balsam, roses, or yarrow.
Finally, you can use herbs in the beverages served at the cocktail hour and reception. Who wouldn't like water flavored with mint on a hot summer afternoon?