We've shared some amazing wedding venues in Philadelphia that are extraordinary. But what about unique venues in the Philadelphia suburbs? We set out to showcase spaces that will surprise you and challenge the idea of the typical ballroom wedding reception.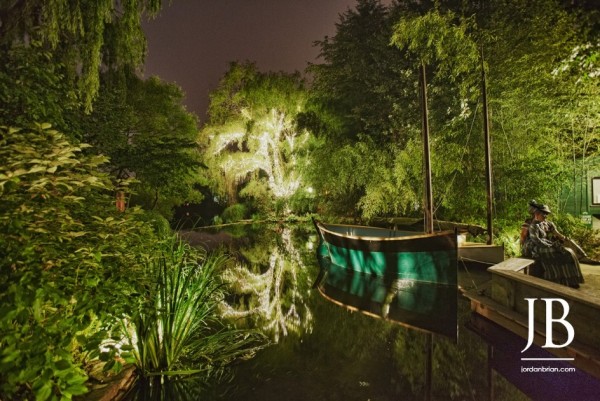 Photo credit: Grounds For Scuplture/Jordan Brian Photography
Here are 10 of our favorite unique wedding venues:
Grounds For Sculpture Just over the bridge in Hamilton, New Jersey, Grounds For Sculpture is a unique interplay of nature and art.
The 42-acre sculpture park and museum are ideal for ceremonies while STARR Catering and Rat's Restaurant offer top notch menus for your South Jersey wedding reception.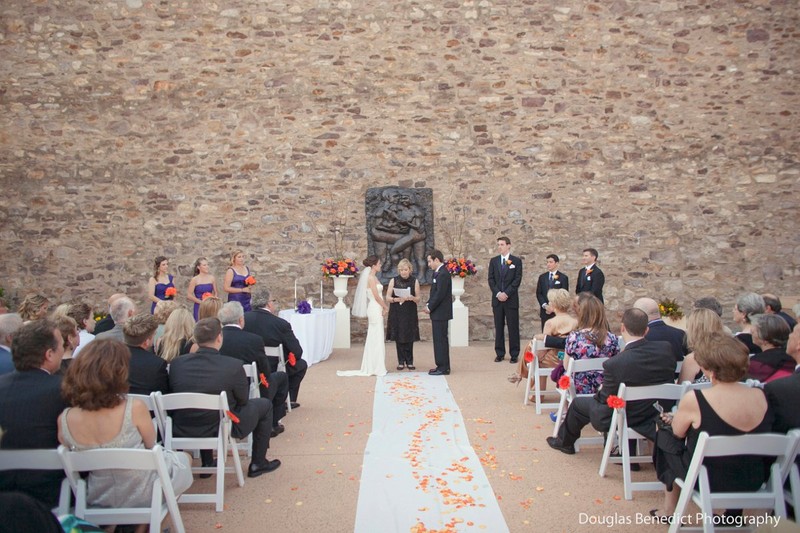 Photo credit: James A. Michener Museum/Douglas Benedict Photography
Michener Museum Situated in Doylestown, Michener Museum has a striking stone wall that illuminates at night and a sculpture garden perfect for wedding ceremonies and cocktails alike. Inside its floor-to-ceiling glass walls, you are able to treat guests to its art exhibits. Exclusive to Catering by Design, they are the cure to the common event.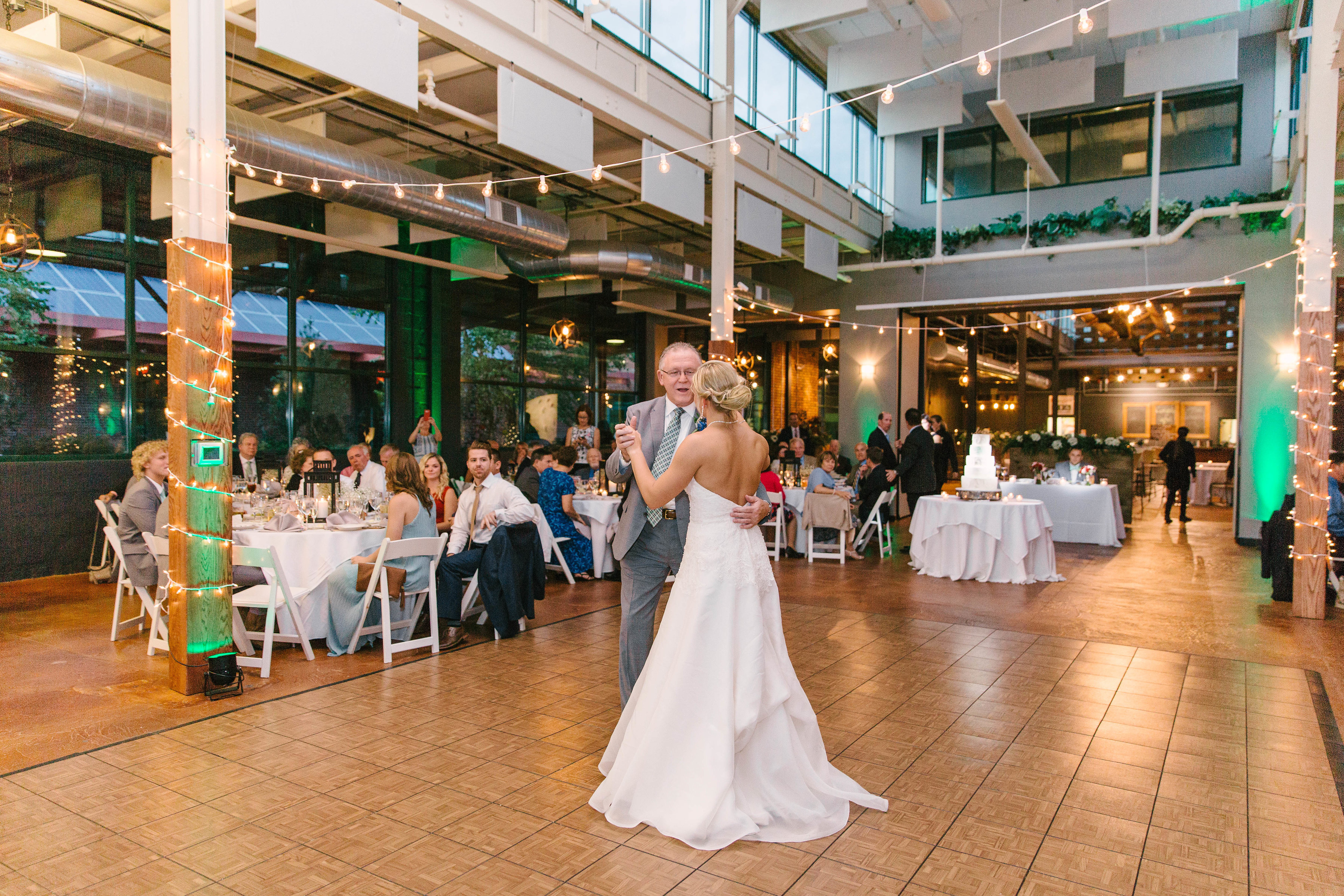 Photo: Franklin Commons
Franklin Commons Located in the heart of Phoenixville, Franklin Commons combines all that you need for your wedding: a courtyard with sculpture gardens, art gallery and industrial chic yet historic Franklin Hall. Exclusive to the venue, Drexelbrook Catering brings passion to food and unsurpassed service.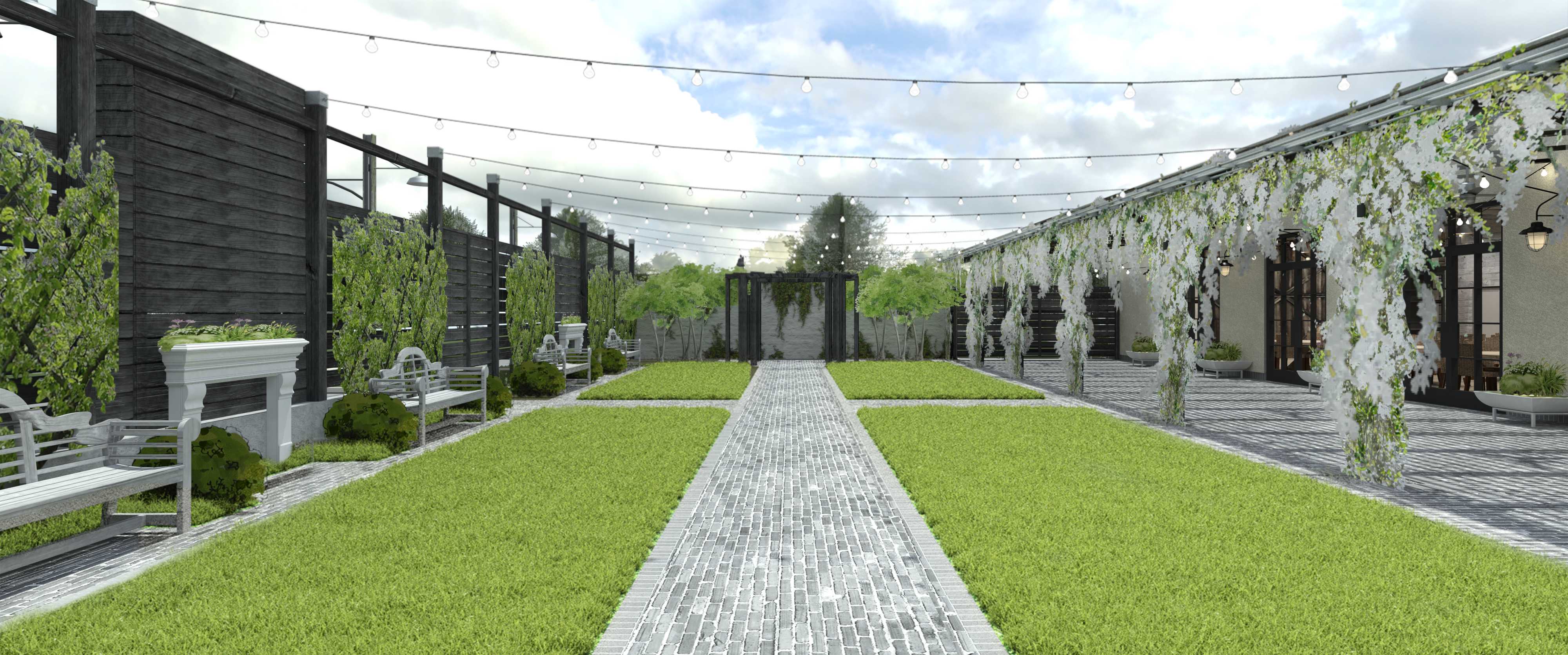 Photo credit: Terrain at Devon Yard
Terrain at Devon Yard Set to open on the Main Line in September, Terrain at Devon Yard is all encompassing for your wedding. Its campus includes retail and a lush garden event space. There are everchanging gardens and seasonal planters for your ceremony and reception. Imagine your celebration set among reclaimed barn wood floors, farmhouse tables, elegant Danish-designed seating, string lights, a built-in bar, and all-season temperature control. But that's not all! Visit BHLDN to find your ideal gown. As well as retail similar to its sister site in Glen Mills, Terrain at Styers and a large Anthropologie, convenient and perfect for bridal registries.
Included onsite is Amis Trattoria, offering a seasonal menu for bridal showers, rehearsal dinners and post wedding brunches.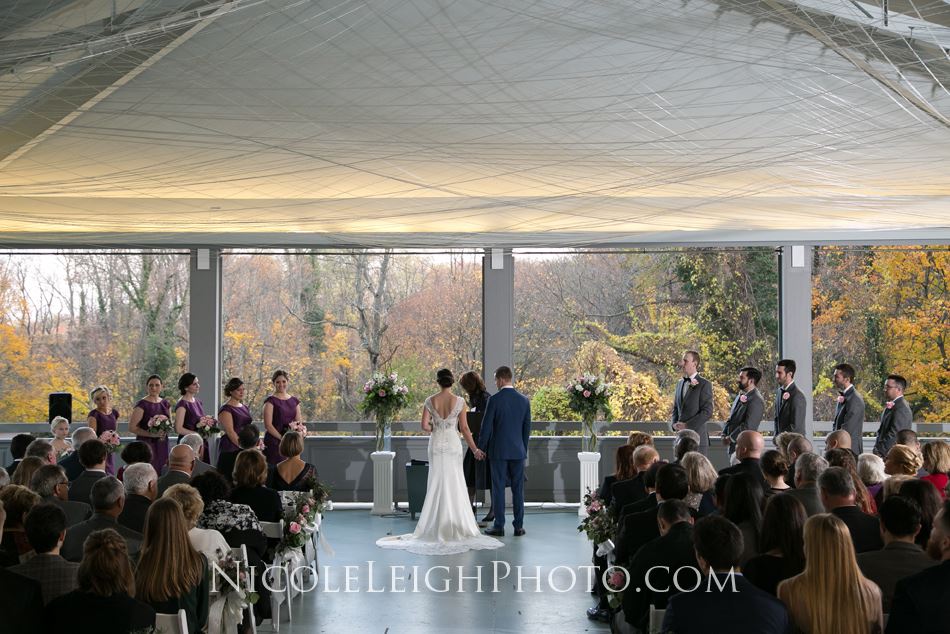 Photo credit: Alverthorpe Manor/Nicole Leigh Photography
Alverthorpe Manor Set back in the magnificent grounds of Alverthorpe Manor, Abington Art Center unites an inspiring landscape with works of contemporary art to provide a remarkable backdrop for your wedding. An event at Alverthorpe Manor allows couples and guests to use the nationally renowned 27-acre Art Park, access beautiful art galleries and choose among multiple ceremony and reception spaces. Alverthorpe Manor is exclusive to talented Joshua's Catering.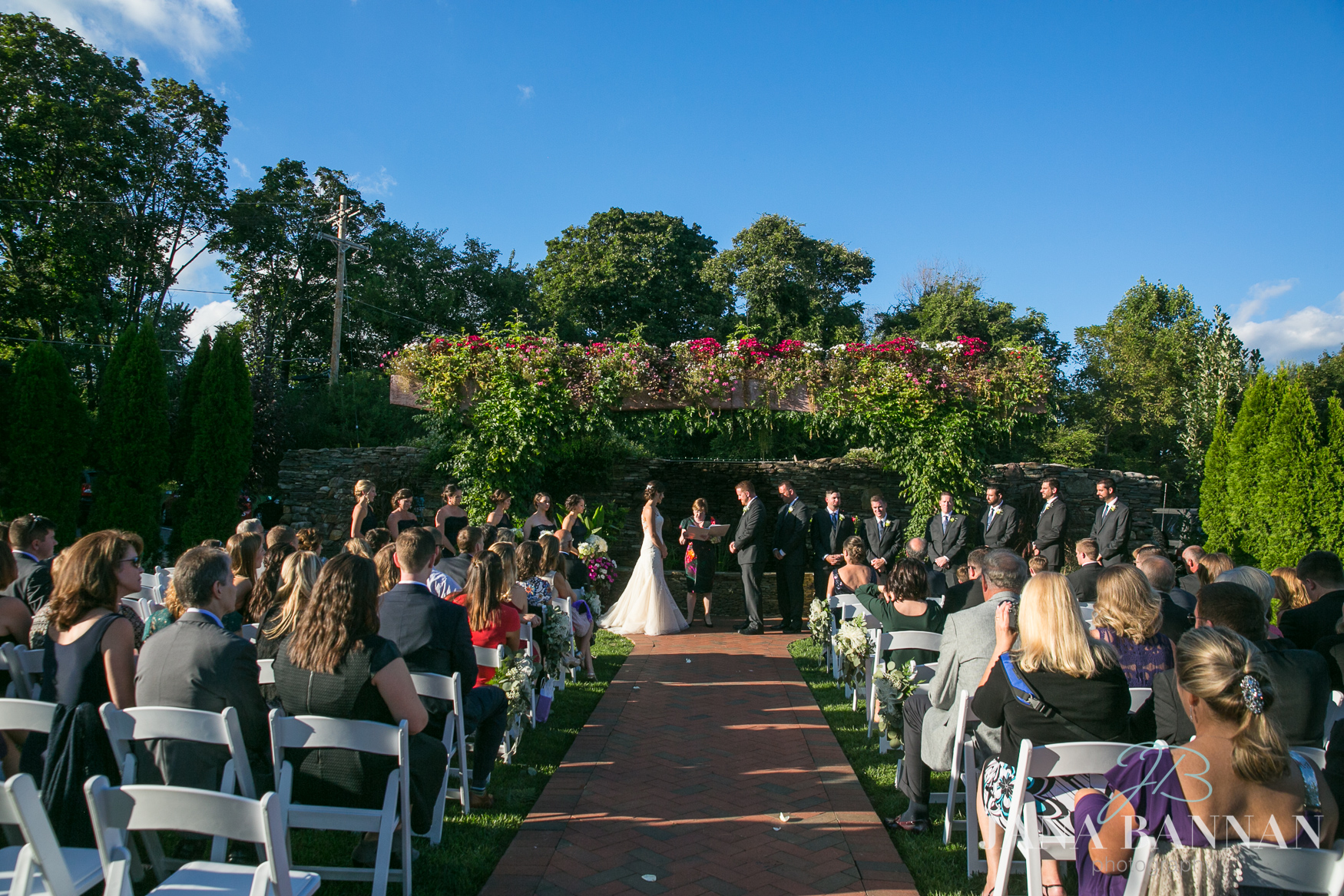 Photo credit: The Gables at Chadds Ford/JB Abannan Photography
The Gables at Chadds Ford The rustic barn atmosphere of this Chester County venue features a raised gabled ceiling, exposed timber frame and a wall of French windows. The banquet room even has a private entrance and beautiful deck among other amenities. The restaurant has won multiple awards for its menu and event space.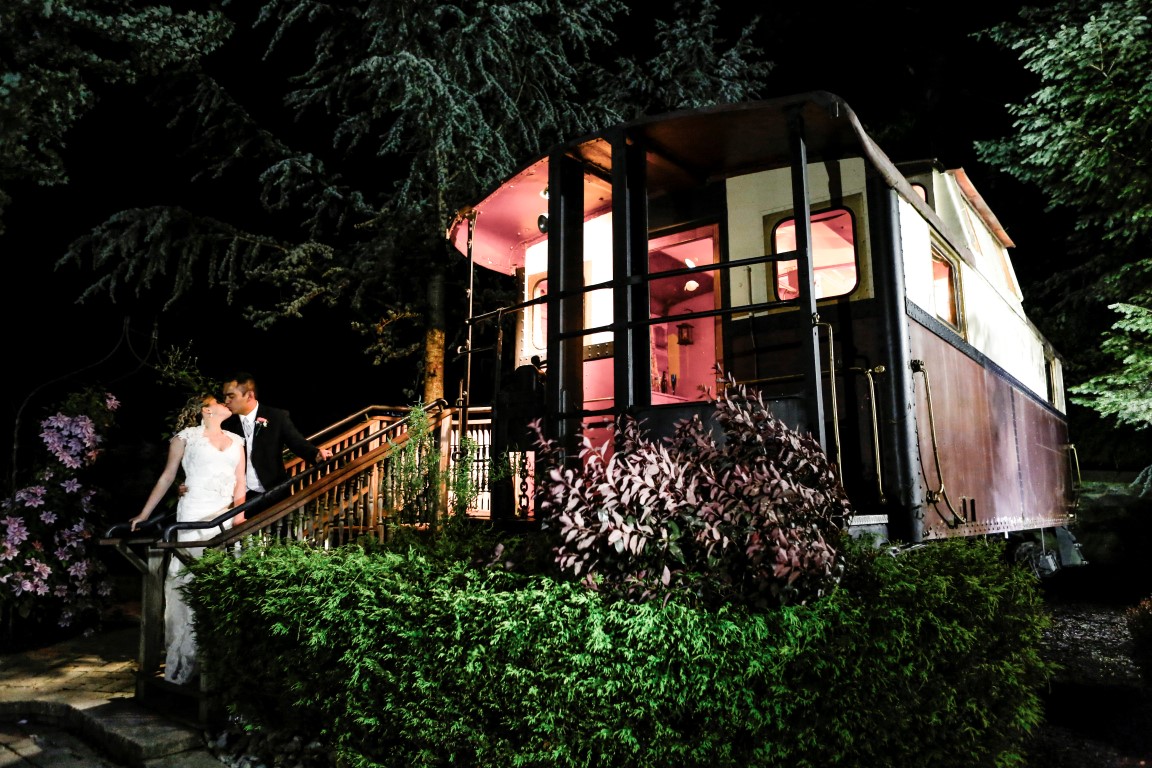 Photo credit: Columbia Station/Duca Studio
Columbia Station You will find that Columbia Station is unlike any wedding venue your guests have seen. This former 19th-century passenger train station with vintage elements were transformed into an exciting Chester County wedding venue. Complete with a garden ceremony area and Robert Ryan Catering and Design.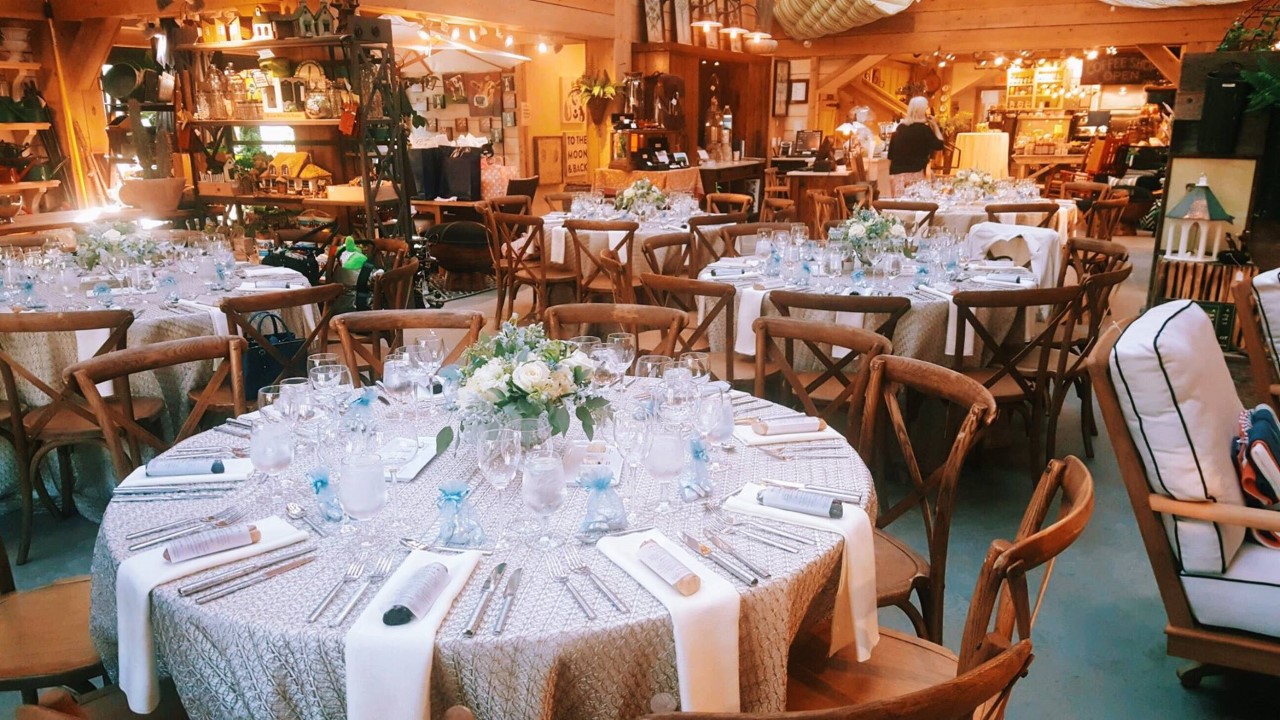 Photo credit: The Barn at Valley Forge Flowers
The Barn at Valley Forge Flowers Imagine a rustic indoor ambiance with a garden setting set right on the Main Line in Wayne, PA. The Barn at Valley Forge Flowers (and Cottage) will wow your guests. Exceptional catering is provided by 12th Street Catering.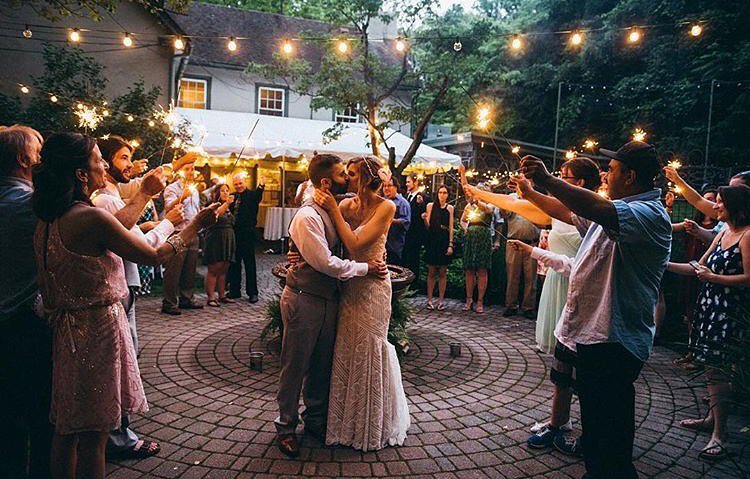 Photo credit: The Sage Farmhouse
The Sage Farmhouse Located in Media, in Delaware County, PA, The Sage Farmhouse features a historic and rustic feel. It boasts a farm-friendly environment with unique antiques as guests mingle from room to room and then dance the night away by the tranquil fountain with bistro lighting in the courtyard.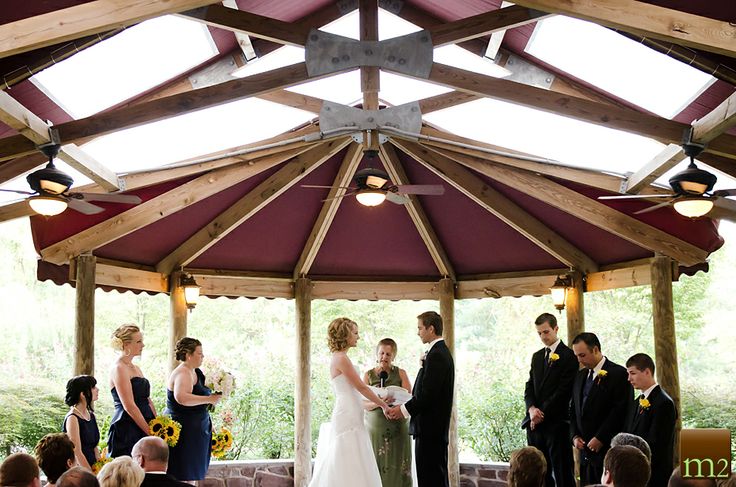 Photo credit: Joseph Amber Inn/m2 Photography
Joseph Ambler Inn The Inn is a unique event space tucked away on 12 acres of rolling countryside.The award-winning restaurant and beautiful hotel offer exceptional features including 52 individually decorated guestrooms, a banquet room for up to 200 people, and several smaller meeting and conference spaces. Comprised of 5 Historic Buildings, Joseph Ambler Inn is a unique wedding venue in Bucks and Montgomery Counties.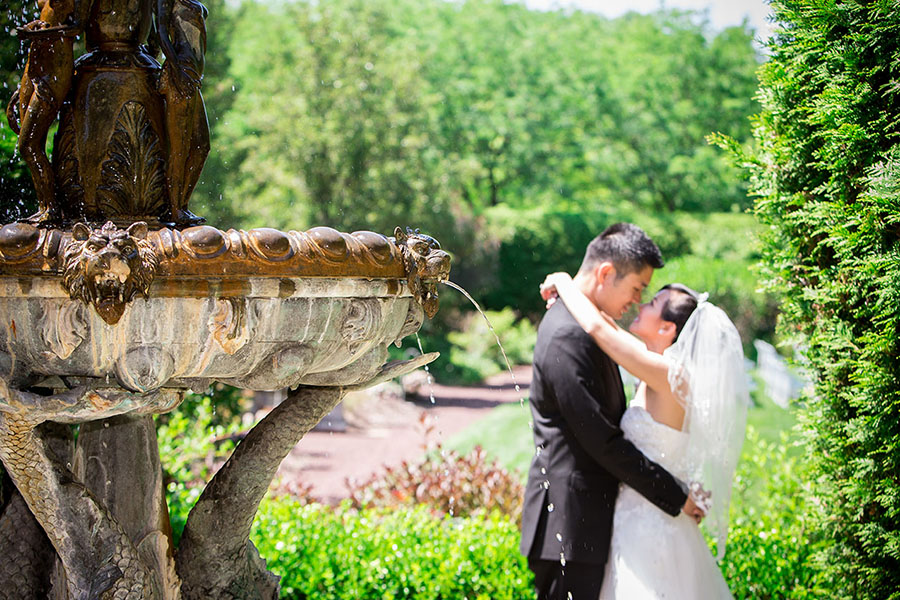 Photo: Byers' Choice
Here's a bonus venue that is new to the wedding and event scene, Byers' Choice! It is a Christmas museum and figurine gift shop that is a destination for many. However, what is striking is its beautiful gardens where you can have a magical outdoor wedding!
Check out our last blog, A Chat With the Winners of Our Free Wedding Contest at The Racquet Club of Philadelphia!
Still searching for your perfect Philadelphia wedding or event venue? Click here! Searching for amazing Philadelphia vendors? Click here!