Imagine fresh air, the sound of birds and a wedding under bright blue skies and a canopy of green. In the spirit of Spring, we have gathered our favorite garden and outdoor wedding venues for inspiration.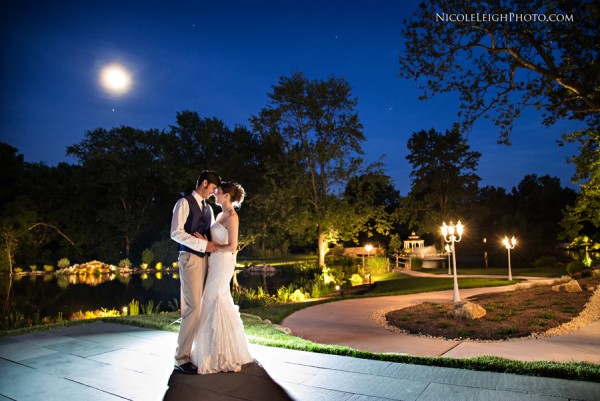 Photo credit: The Manor House at Prophecy Creek Park/Nicole Leigh Photography
Yes, these garden wedding venues in Greater Philadelphia are picturesque for a spring wedding or event, but just in case Mother Nature decides to pour on your parade, the inside spaces are just as spectacular.
Surround yourself in the colors of nature with these Philadelphia area garden wedding venues:
Morris Arboretum: Imagine saying "I do" among towering trees and lovely vistas at Morris Arboretum, a garden wedding space in Philadelphia. The grounds will be exclusively yours - all 92 acres of lush, romantic gardens, bubbling fountains, and historic features. Mother Nature provides the backdrop for a beautiful outdoor ceremony, while the folks at Morris Arboretum provide a historic Carriage House with tented area for reception and friendly, knowledgeable staff.
Merion Tribute House: Majestic doors of Merion Tribute House open onto the flagstone terrace blooming with hydrangeas peering over acres of manicured grounds and gardens. The landscape is ideal for an outdoor wedding ceremony on The Main Line while the terrace provides the perfect ambience during cocktail hour. Inside the landmark's many rooms, the ballroom will seat 175 guests with a dance floor for your reception.
The Desmond: The Desmond's Gazebo is the perfect setting for your outdoor wedding ceremony in Chester County. Or bring the outdoors inside in the Conservatory with its bright natural light and greenery located adjacent to the Grand Ballroom. They are intimate areas that provide the appropriate stage for your wedding ceremony and reception.
Bolingbroke: Located in the heart of Radnor, Bolingbroke is an 18th century colonial mansion with four charming reception rooms, two spacious terraces and beautiful secluded gardens. The rear yard provides a picturesque outdoor ceremony site for weddings on The Main Line. Catering By Design, the venue's exclusive caterer, is the purposeful manifestation of pairing food and design in every last detail of an event. The menu, décor, entertainment, and facilities are all crafted specifically for each occasion.
Tyler Arboretum: Set among 650 acres of rolling meadows and pristine woodlands in Media, Pennsylvania, Tyler Arboretum offers a setting unparalleled for its natural beauty, historic charm, and true romance. Here, Mother Nature's talents set the stage for breathtaking weddings in Delaware County held amid butterfly-filled gardens, towering trees, fields of wildflowers, and centuries-old structures. The rustic venue just completed a 1.2 million renovation including its 1792 barn and new tents complete with bistro lighting and fans.
Manor House at Prophecy Creek Park: The Manor House at Prophecy Creek Park features 80 acres displaying Mother Nature's finest works. The venue is complemented with pristine landscaping strolling down to the twin ponds with its many fountains and waterfalls to create a picture-perfect ceremony setting. A stone bridge delivers you to your "private island" with a gazebo. Serpentine walkways flow from your ceremony area to the spacious two-tier terrace with optional air conditioning. Couple this with complimentary hanging lantern and candlelight lighting.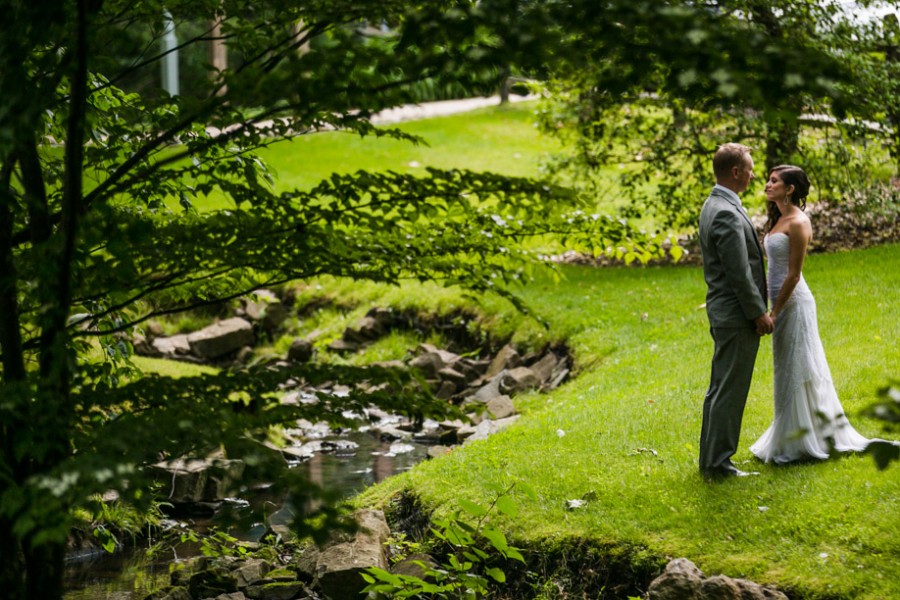 Photo credit: Pomme/Hoffer Photography
Pomme: This converted Main Line clubhouse in the Philadelphia suburbs is secluded, magical, as pretty as a French park. The newly constructed veranda, used year-round, looks out over the pond, stream and a canopy of trees. Event planning and catering is provided by top-notch Peachtree & Ward.
Appleford: Appleford, a historic country estate tucked away at the end of a tree-lined drive, is best known as the premiere Main Line venue for weddings and wedding receptions.
From the woods and meadows, acclaimed Philadelphia landscape architect Thomas Sears created a series of lush formal gardens, brick walkways and rhododendron tracts, set off by a stream, pond and waterfall. Gardens can be enjoyed from every window of the house; each vista holds an air of enchantment and distinguished charm.
Greystone Hall: Greystone Hall is a stately mansion at the center of an English-style country estate, perfect for weddings in Chester County.
From May to mid-December, dining and dancing take place in the Tent-Pavilion and adjoining terraces (3,000+ square foot), which overlook the formal landscaped garden, fountains and statutes surrounded by stately trees and nature.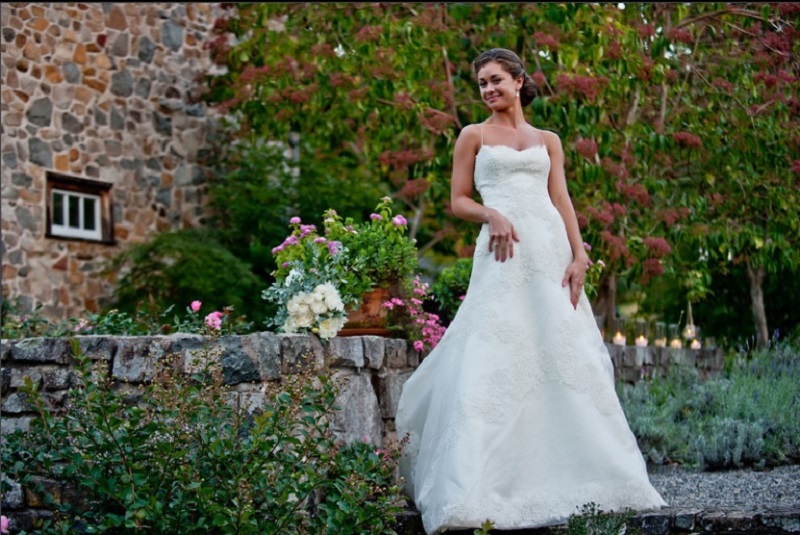 Photo credit: Jericho Mountain Orchards/Kevin York Photography
Jericho Mountain Orchards: Jericho Mountain Orchard's magnificent setting of rolling lawns, mature trees, streams, pond and gardens set against Jericho Mountain create an idyllic ambiance for your very special wedding day. This quintessential country estate offers unparalleled vistas of the neighboring countryside. It's no wonder why the location was a favored canvas for Bucks County Impressionists Daniel Garber and George Sotter. The award-winning English gardens with stone wall enclosures invite you to meander from one garden room to another to feature your ceremony, cocktail reception and dinner in differing backdrops.
Grounds For Sculpture: Art and nature combine for a truly unique atmosphere for a wedding in Hamilton, New Jersey. The setting with its sculptures, lily pond and bridge is reflective of a painting by Impressionist Claude Monet. Combining delicious cuisine, unparalleled presentation and stellar service, STARR Events at Grounds For Sculpture re-invents the traditional event, creating a one-of-a-kind sensory experience unlike any other.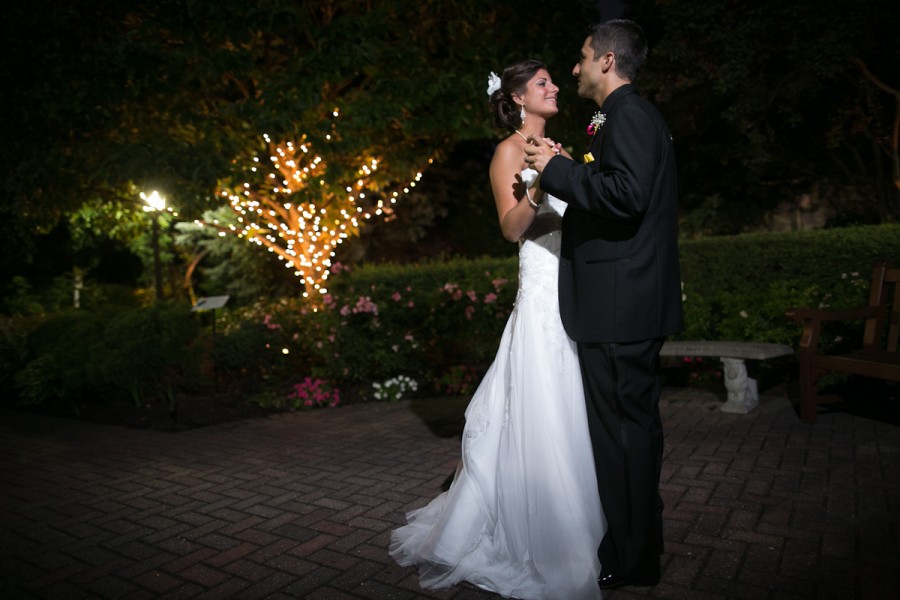 Photo credit: The Radnor Hotel/Single Exposure Photography
The Radnor Hotel: Get married at The Radnor Hotel and say "I do" in the natural splendor of our award-winning Formal Gardens with 200 of your guests seated comfortably in attendance. Anchored by a beautiful brick backdrop and flanked by lush foliage and flowers, the Esplanade Garden is the ideal setting to create a picturesque ceremony that will be as memorable as your reception.
Terrain: Terrain's restored antique greenhouse, lodge, and terrace are available for weddings and events in Delaware County small and large. Set on the grounds of a nursery and rustic Garden Café, you and your guests will be treated to a true escape to nature and seasonal harvest cyclical menu sourced from local farms.
Fairmount Park Horticulture Center: A modern exhibition hall and greenhouse, the Horticulture Center is located in beautiful Fairmount Park and boasts both indoor and outdoor space. The Horticulture Center is perfect for social and corporate functions and is exclusively catered by STARR Events. A portion of the event fees from renting the Horticulture Center benefit the Fairmount Park Conservancy.
Philadelphia Butterfly Pavilion: The 7,000-square foot butterfly pavilion is the perfect location to make your wedding, party, or meeting an unforgettable experience for you and your guests.
Imagine hosting your private event beneath a sea of shimmering tropical butterflies and twinkly lights, surrounded by lush flowering foliage.
Check out 12 Hidden Garden Venues in Philadelphia!
Still searching for the perfect venue? Click here! Searching for amazing vendors? Click here!