Recently, we featured the Most Popular Wedding Venues in Philadelphia in 2016. It was based on traffic on PartySpace and specific data. However, there are wedding venues we consider hidden gems; venues that may not be widely known, but are spectacular.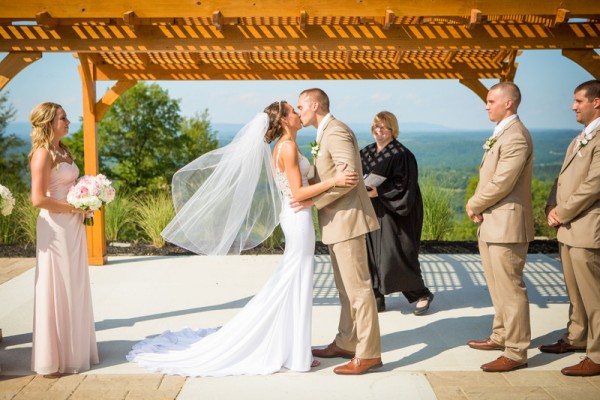 Photo credit: Blue Mountain Resort/Jessica DeLorenzo Photography
Often, these unique wedding venues in Philadelphia are new, up-and-coming or shine within their own community. Here are 16 venues in the Philadelphia area that should be on your radar in 2017. Okay, in case you are wondering, Blue Mountain Resort is technically the Lehigh Valley but the views are so stunning, we couldn't resist sharing.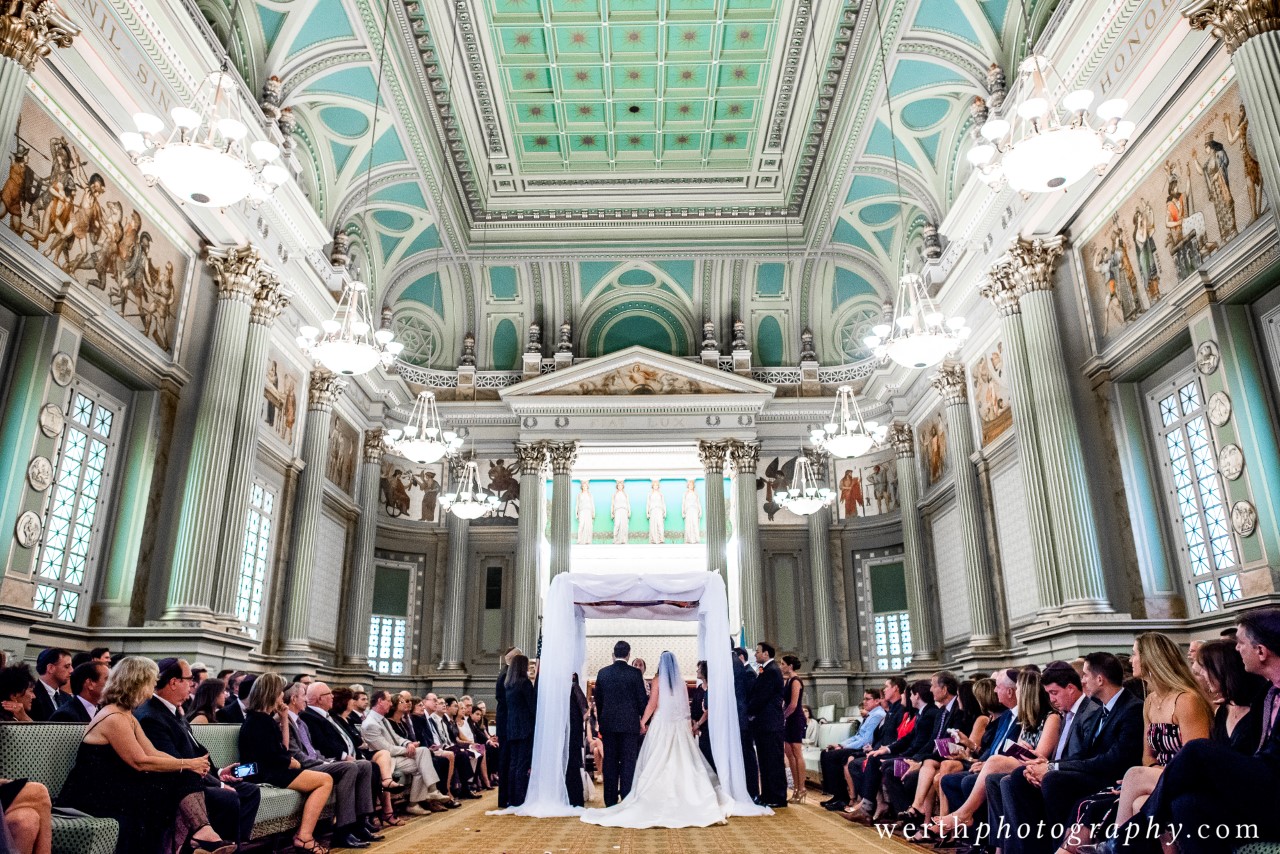 Photo credit: ONE/Werth Photography
One North Broad ONE, Philadelphia's Historic Fine Events Venue, is located within the majestic Masonic Temple at one of Philadelphia's most impressive, historic addresses – One North Broad Street. This stunning world-renowned architectural wonder features a magnificent newly-renovated Grand Ballroom, stunning marble foyers, sweeping grand staircases and exquisite meeting rooms based on themes of ancient architecture. A library and museum feature articles belonging to George Washington and other national and international dignitaries, as well as decorative masterpieces and precious artifacts with captivating historical significance. Catering by Design is One's exclusive caterer.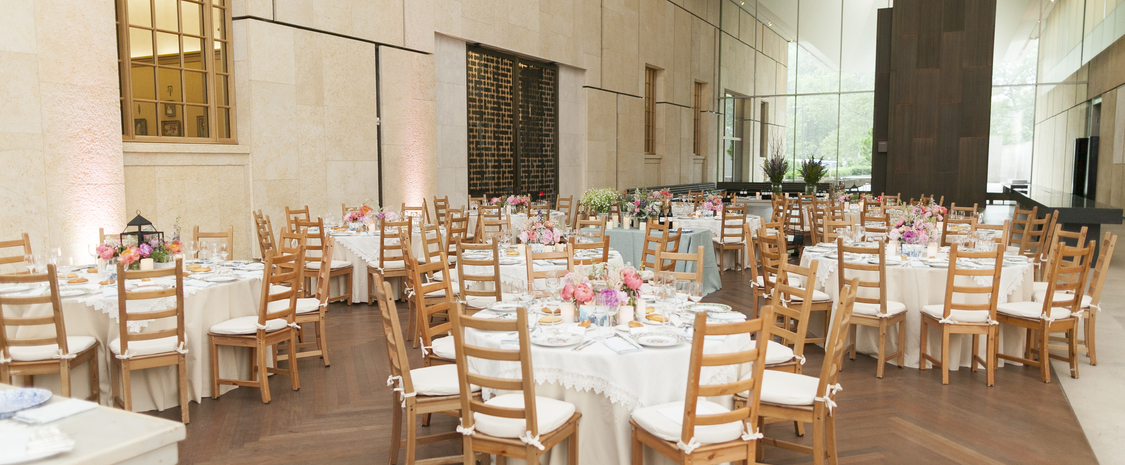 Photo credit: The Barnes Foundation
The Barnes Foundation Yes, that's right--you can host your wedding at The Barnes! The Barnes Foundation's Philadelphia campus is an elegant structure that features a stunning glass canopy, which filters natural light into the galleries by day, and softly illuminates the building at night. With more than 15,000 square feet of indoor and outdoor space to choose from, the Philadelphia campus offers a variety of venues to suit your entertaining needs.
The luminescent Annenberg Court is a living room on a grand scale, flowing out onto a terrace to create a beautiful indoor-outdoor space with a refined back-porch atmosphere. The Court is covered by a cantilevered glass light box that extends over the terrace, letting in natural light by day and radiating dramatic illusion by night. In the evening, a lusterware-tiled fireplace illuminates the terrace, framed by the seasonal beauty of the surrounding Parkway landscape.
STARR Events, the Barnes Foundation's exclusive caterer, creates custom menus for each event, featuring innovative, art-inspired locally-sourced cuisine.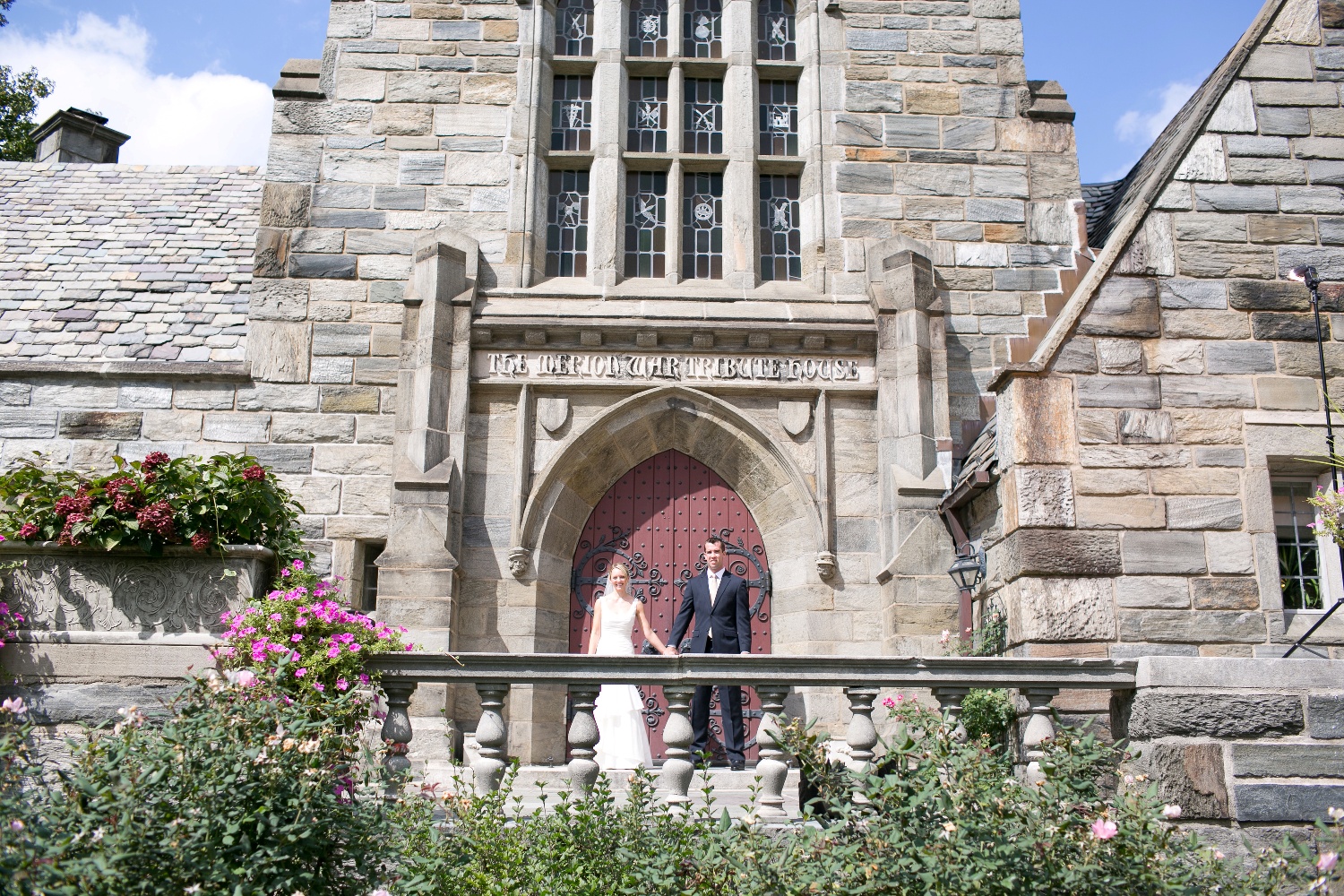 Photo credit: Merion Tribute House/George Street Photo
Merion Tribute House Since 1924, the Merion Tribute House has hosted some of the Main Line's most spectacular weddings and social occasions. Designed in the Arts and Crafts style of the 1920's, Merion Tribute House was built to hold community events and social functions - so the layout is perfect for parties, large and small.

Merion Tribute House features three front rooms with slate floors, a breathtaking stone cathedral, carved wood-beamed ceilings, fireplaces and stained glass windows. Majestic doors open onto the flagstone terrace during cocktail hour while the ballroom will seat 175 guests with a dance floor for your reception. The terrace looks out to 8 beautifully manicured acres.

Inside, the wedding balcony is perfect for pictures of the couple, champagne toasts or for the bouquet toss to guests waiting below.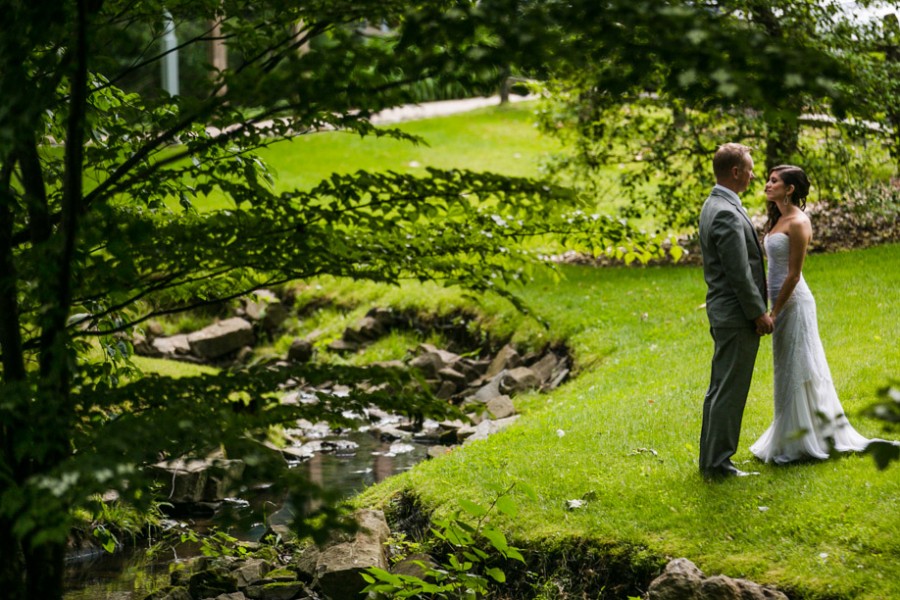 Photo credit: Pomme/Hoffer Photography
Pomme This converted Main Line clubhouse in the Philadelphia suburbs is secluded, magical, as pretty as a French park. It's definitely not your traditional ballroom! The contemporary wedding venue in Radnor brings the outdoors in with hardwood floors, wooden globes, branch fabric and elegant-rustic touches. The newly constructed veranda, used year-round, looks out over the pond, stream and a canopy of trees. The bridal suite, set in a converted wine cellar, will take your breath away. Event planning and catering is provided by top-notch Peachtree & Ward.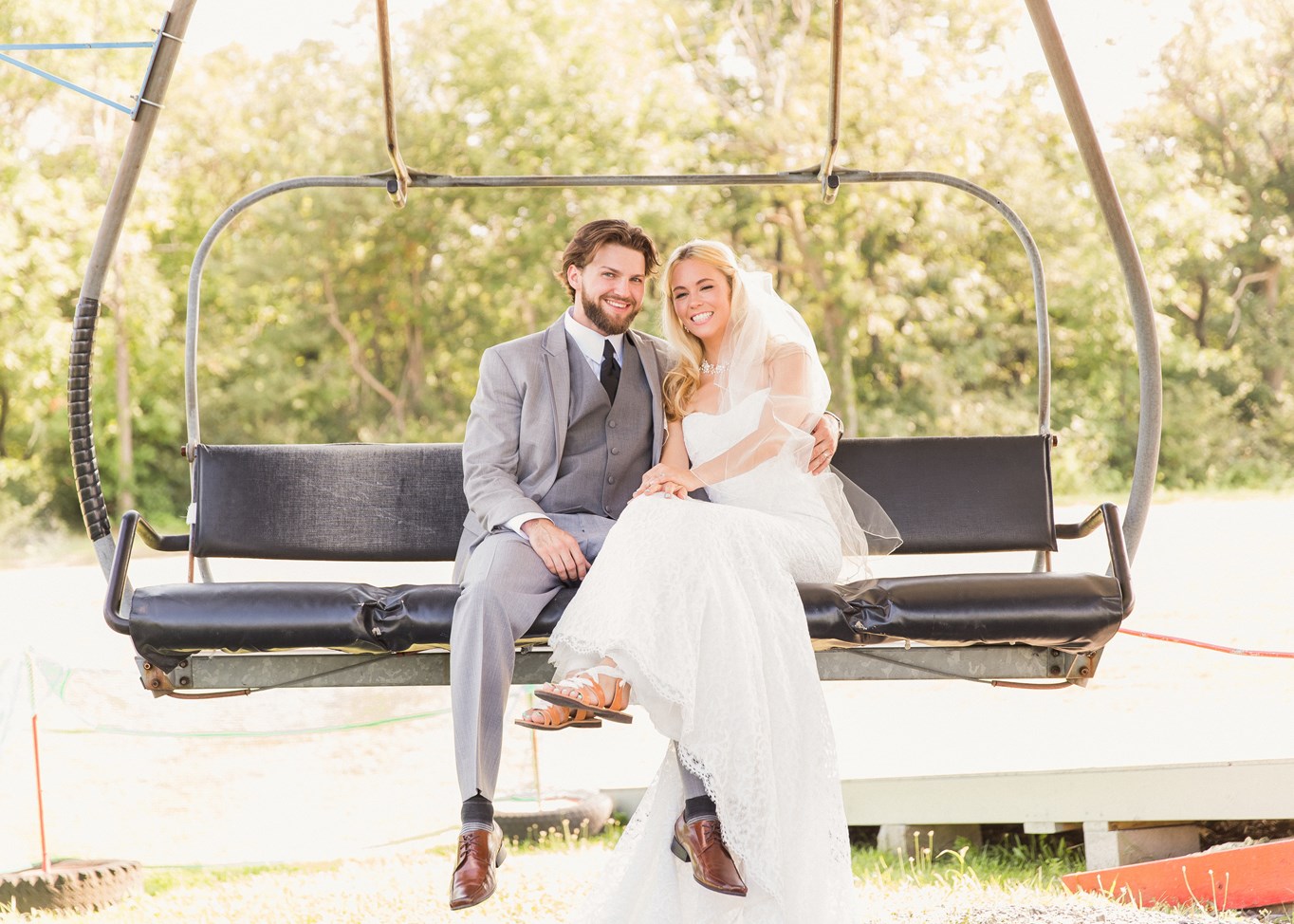 Photo credit: Blue Mountain Resort/Josiah & Steph Photography
Blue Mountain Resort Imagine exchanging your vows high atop a magnificent mountain. This wedding and event venue in Lehigh Valley offer elegance above the rest with panoramic views overlooking a beautiful valley. In the distance, the Pocono Mountains lend a breathtaking backdrop for the wedding of your dreams.
Blue Mountain Resort offers wedding receptions as well as ceremonies, both indoor and outdoor.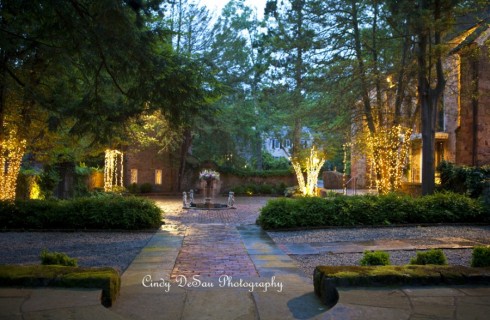 Photo credit: Holly Hedge Estate/Cindy DeSau Photography
Holly Hedge This Bucks County wedding venue is nestled amid a lush English garden, rolling hillside, spring-fed pond and winding paths. The imposing stone manor house boasts 15 generous bedrooms, each with private baths. As a bed and breakfast, each room is graced with tasteful antiques, charming collectibles and offers spacious accommodations - some have fireplaces and all have views of seasonal wildflowers and woodlands.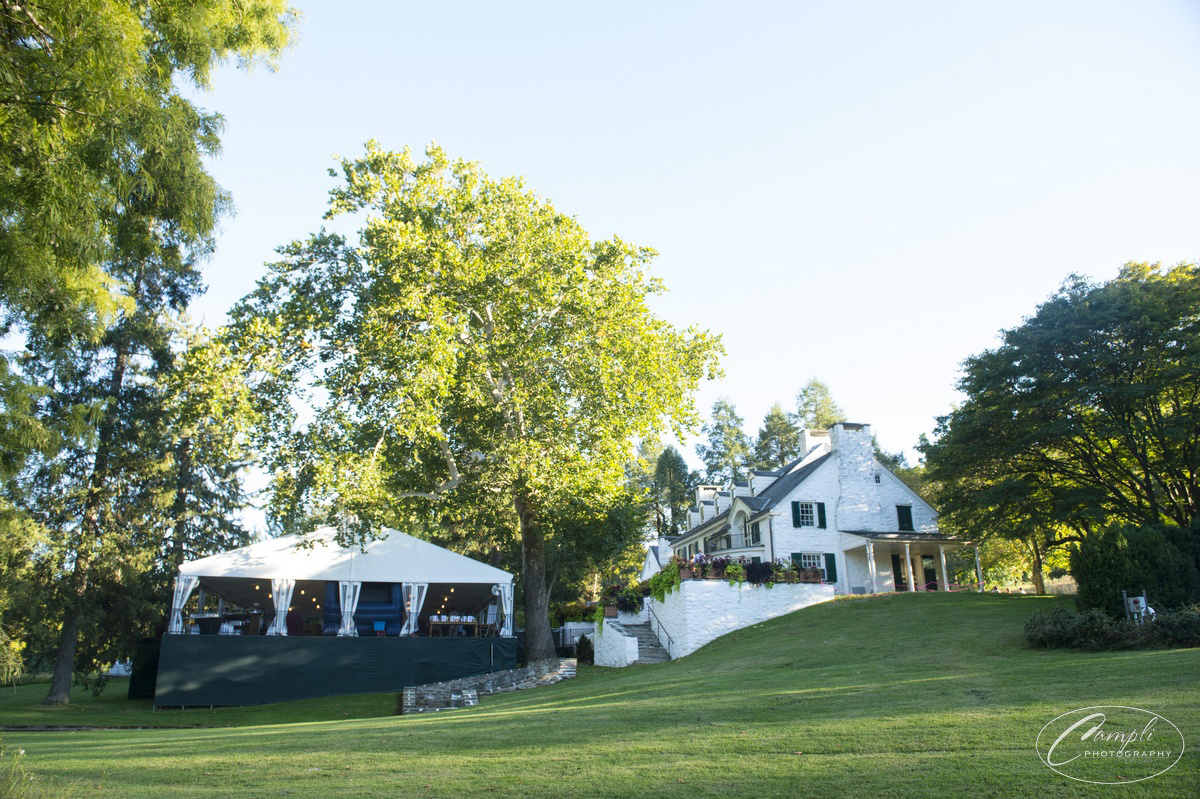 Photo credit: Philander Chase Knox Estate/Campli Photography
Philander Chase Knox Estate Surrounded by 3,500 acres of rolling green meadows and towering trees, The Philander Chase Knox Estate provides an oasis of natural beauty for your rustic and elegant event. This historic estate is located just over the covered bridge in a picturesque setting within Valley Forge National Historic Park, the site on which General George Washington's army encamped from 1777 until 1778 during the American Revolutionary War.
Prepare for your special day surrounded by historic elegance in a private bridal suite and a private bridesmaid's suite each featuring their own powder room. The beautifully manicured lawn looks out to colorful wildflowers and the charming Valley Creek, creating the perfect backdrop for exchanging vows. For cocktail hour, your guests will enjoy the spectacular view from the slate patio, or mingle amongst the period furniture in the living and dining rooms. The main event will take your guests under the state- of-the-art, fully carpeted 50 x 80 foot tent, where they will dine, seated at gorgeous reclaimed barn wood farm tables. Philander Chase Knox Estate is exclusive to Robert Ryan Catering & Design.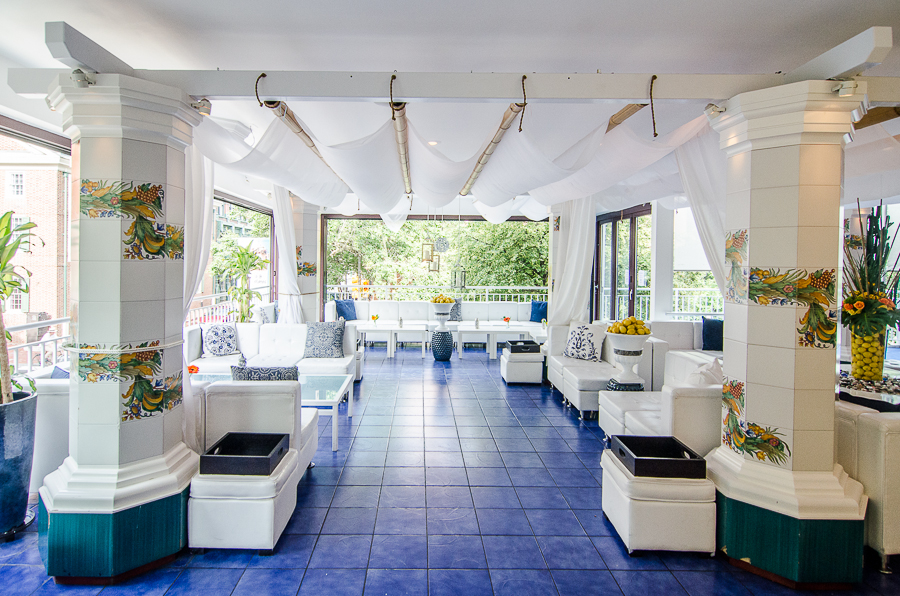 Photo credit: Positano Coast/Tito Perez Photography
Positano Coast If the flavor of our food is not enough to transport you to Italy, the atmosphere certainly will. Inspired by owner Aldo Lamberti's seaside hometown in Italy, the ambiance of Positano Coast will make you feel like you are on an Italian seaside holiday. With a soothing imported cobalt blue tile floor, life size images of the Amalfi Coast and remarkable second floor views of Old City, Positano Coast is a distinctive restaurant unlike any other in the City of Brotherly Love!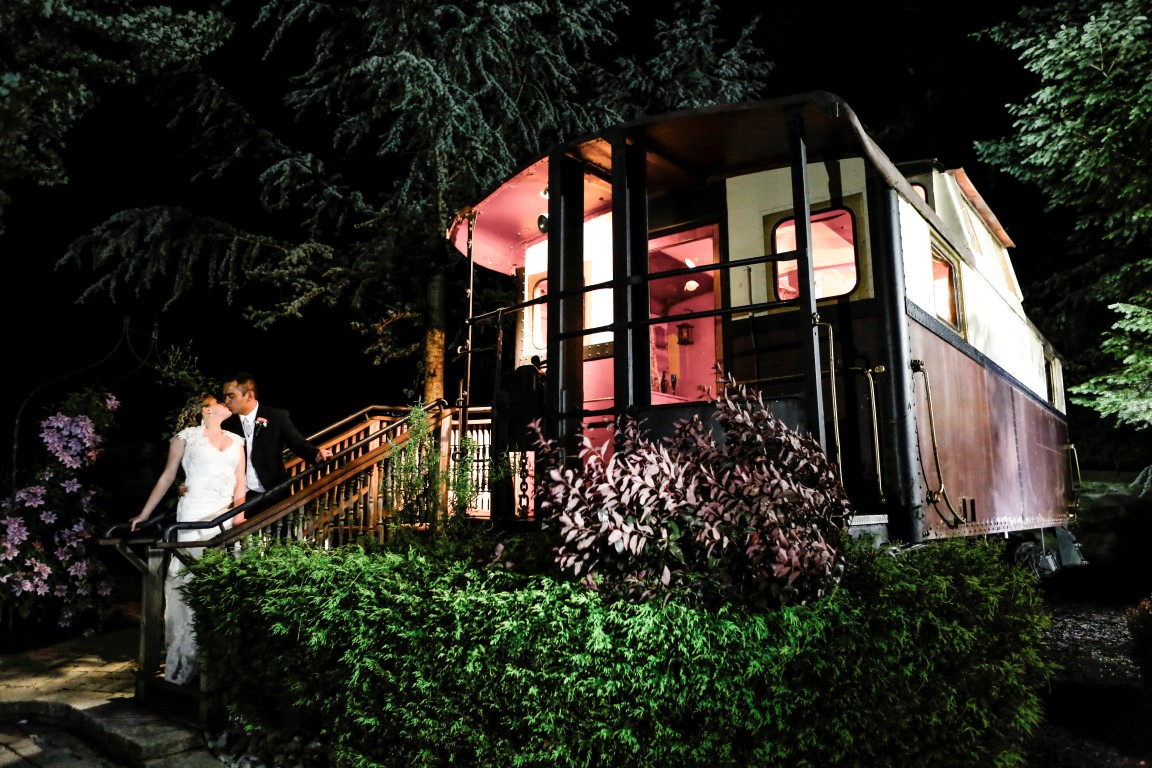 Photo credit: Columbia Station/Duca Studio
Columbia Station The newly renovated Columbia Station is a beautifully restored train station circa 1858 that used to service the Reading Railroad. Thanks to brilliant renovations and the Robert Ryan Catering team, the facility is now of service to you, as a host for your next special event.
Ceremonies can be held on site in a beautifully manicured garden ceremony area. The restored vintage caboose permits privacy for the bride, groom and their bridal party. The sandstone facade, blooming window boxes and spacious porch with bistro tables make for the perfect spot to snap wedding photos.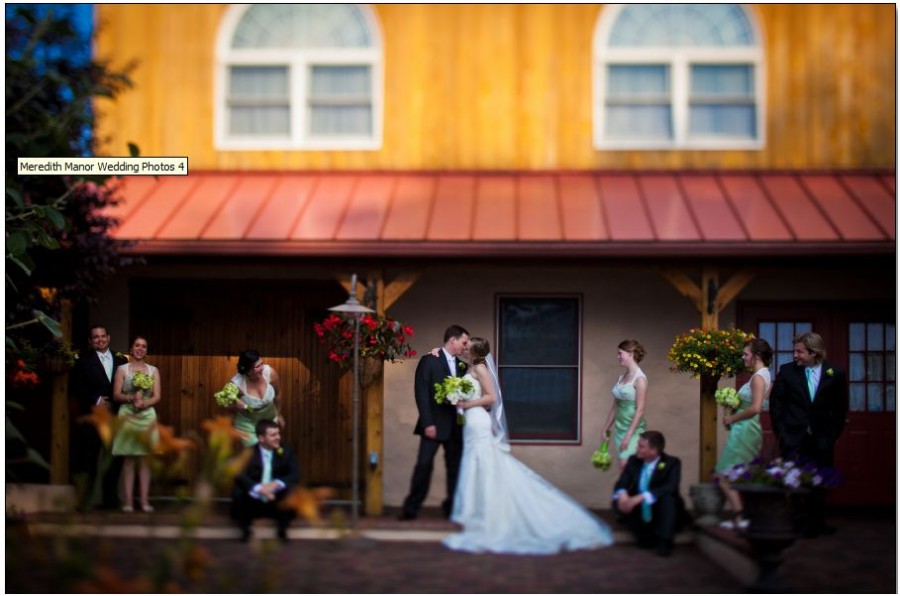 Photo credit: Meredith Manor/MC Masters Photography
Meredith Manor The venue includes an Al Fresco wedding ceremony site located under the centuries-old oak trees. A complete wedding ceremony package is offered with gazebos, arbors, brick lighted pathways and for the reception, a dazzling white wedding tent, complete with air-conditioning and heat, depending on the season. The tented area is fully decorated and placed over a spacious beautiful brick patio adjacent to the brick patio courtyard.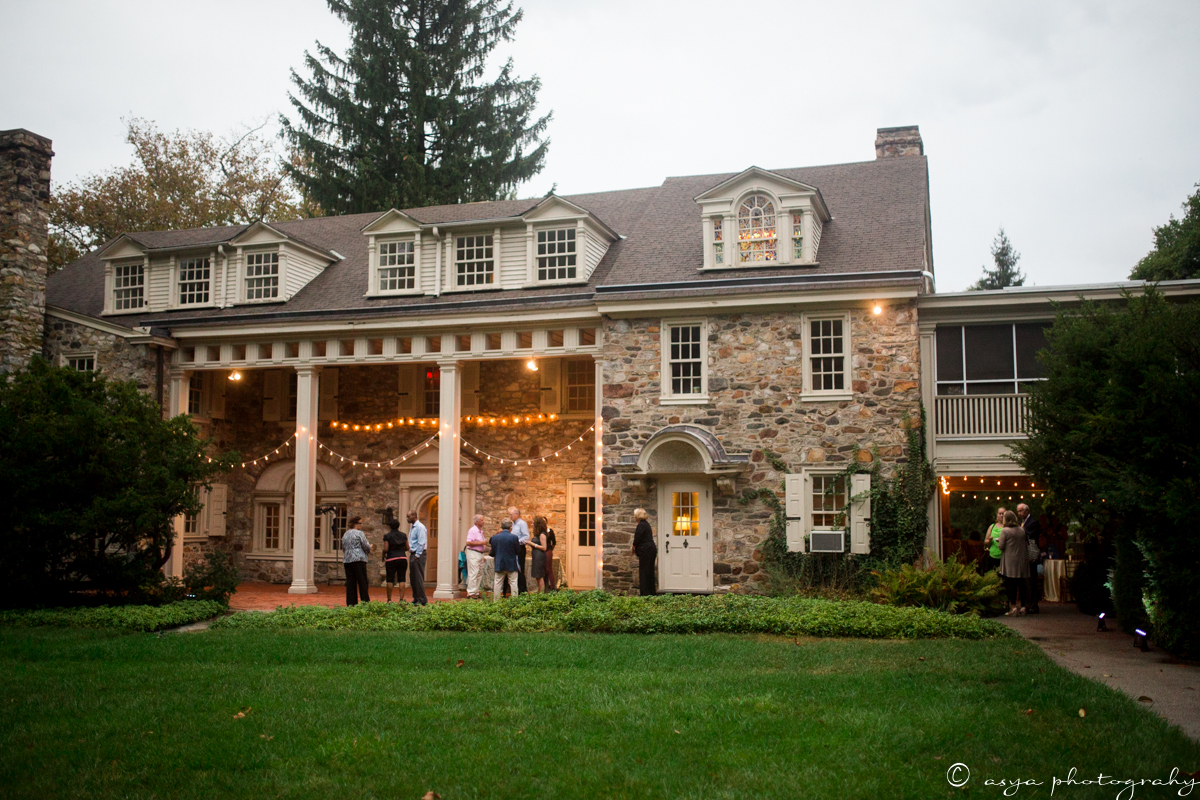 Photo credit: Bolingbroke/Asya Photography
Bolingbroke Located in the heart of Radnor, Bolingbroke is an 18th century colonial mansion with four charming reception rooms, two spacious terraces and beautiful secluded gardens. The rear yard provides a picturesque outdoor ceremony site and there is ample parking for guests. Catering by Design is an exclusive hospitality party to this historic wedding venue on The Main Line.
Photo credit: Cira Center/Emily Wren Photography
Cira Center Overlooking the impressive Philadelphia skyline, the combination of Cira Center's unique spaces offer an event location you won't find anywhere else.

The menu reflects Jose Garces' mission to serve the finest domestic products in one of Philadelphia's most beautiful and welcoming settings. This chic Center City wedding venue is exclusive to Garces Group.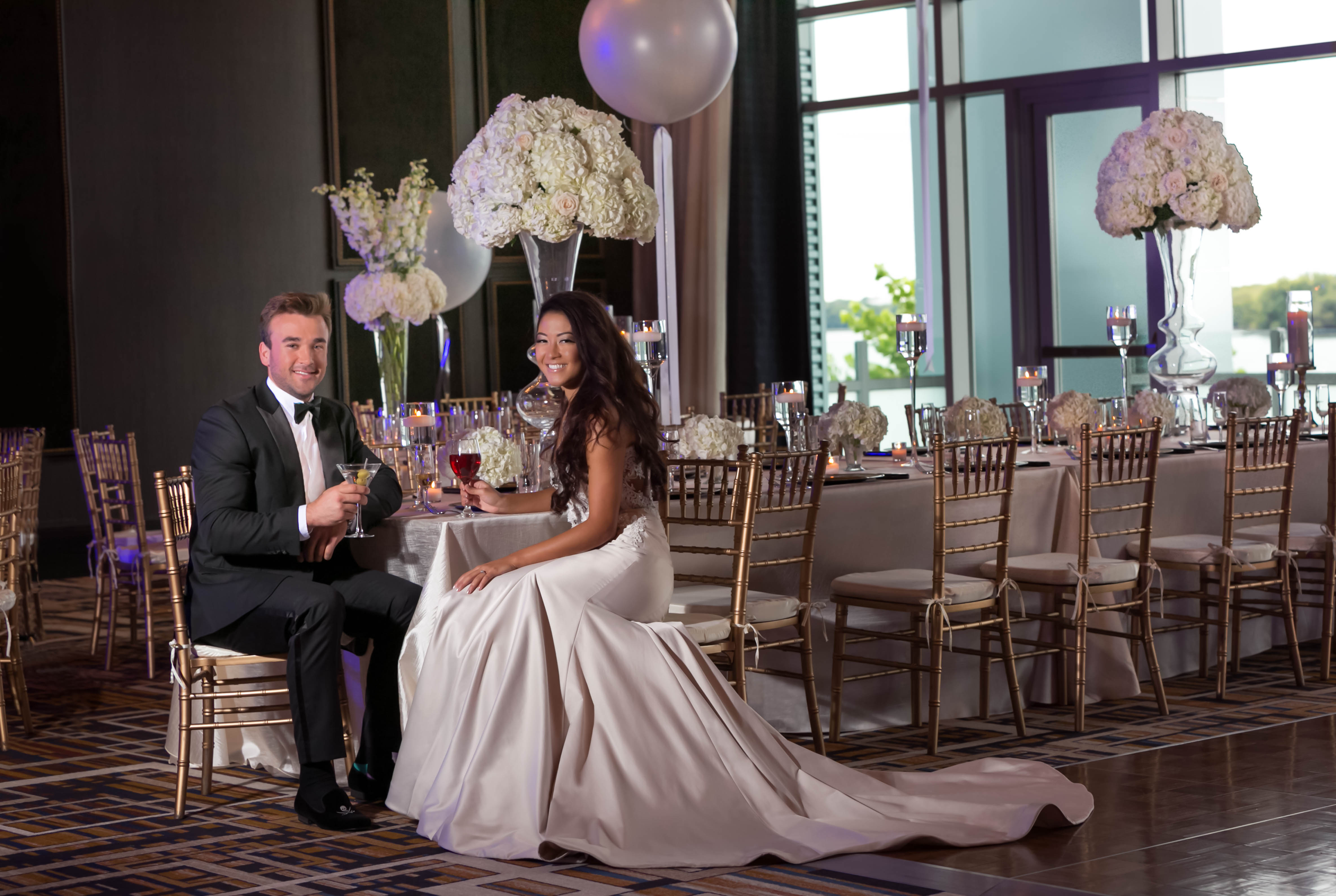 Photo credit: SugarHouse Casino
SugarHouse Casino SugarHouse Casino's brand new 30,000 square foot event center boasts award-winning catering by Hugo's Frog Bar & Chop House and some of the best waterfront and city views in Philly.
Their high service standards and flawless culinary team will ensure every detail gets the attention it deserves. What's more, the events team is known for innovative ideas and their commitment to making your special day memorable. You can rest easy knowing you are in good hands.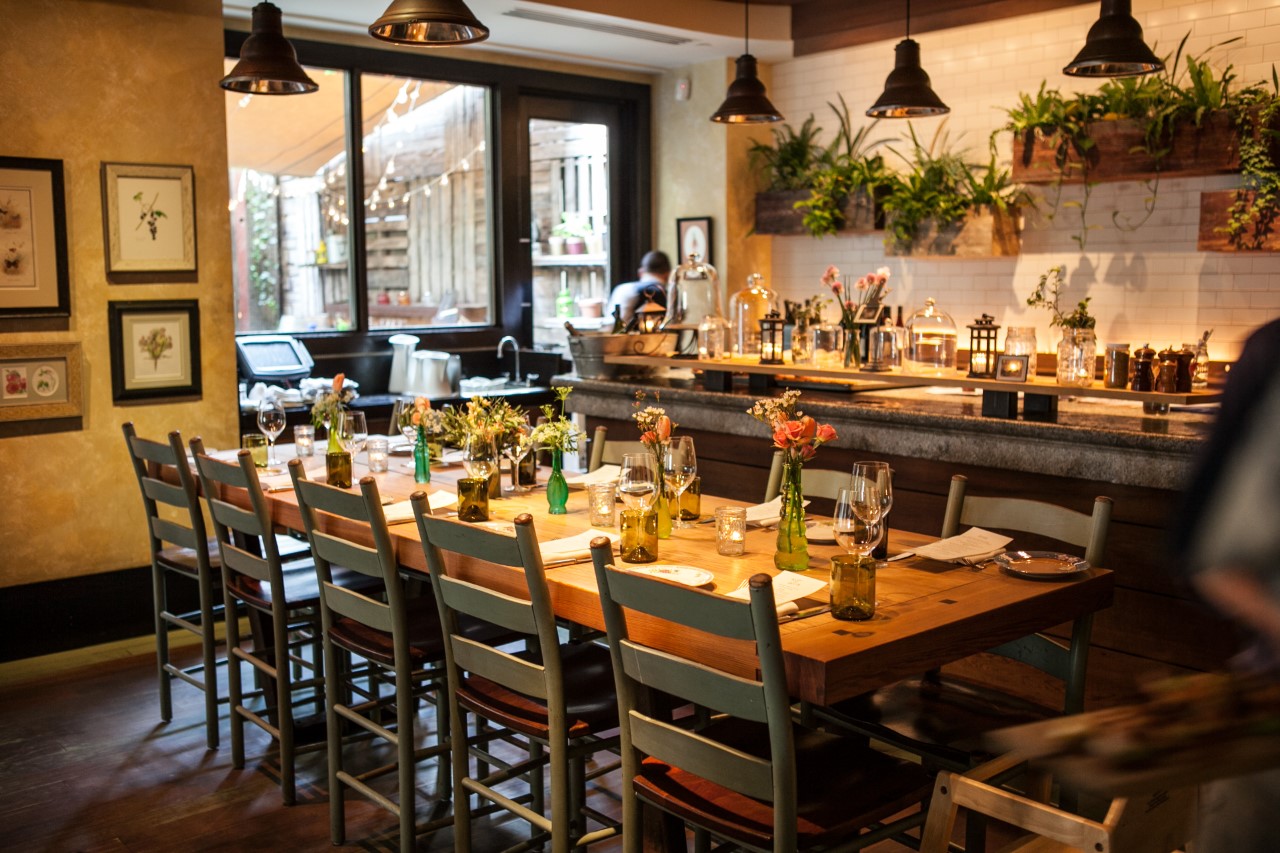 Photo credit: Talula's Garden
Talula's Garden Talula's Garden is a one-of-a-kind leafy garden oasis in the heart of Philadelphia. The menu is as unique as the restaurant – farm to table using local ingredients that reflect the season.
Talula's Garden is available for private parties for up to 100 guests Monday-Saturday afternoons starting as early as 11am and ending as late as 3pm. It is the perfect venue for your city garden wedding or bridal/baby shower.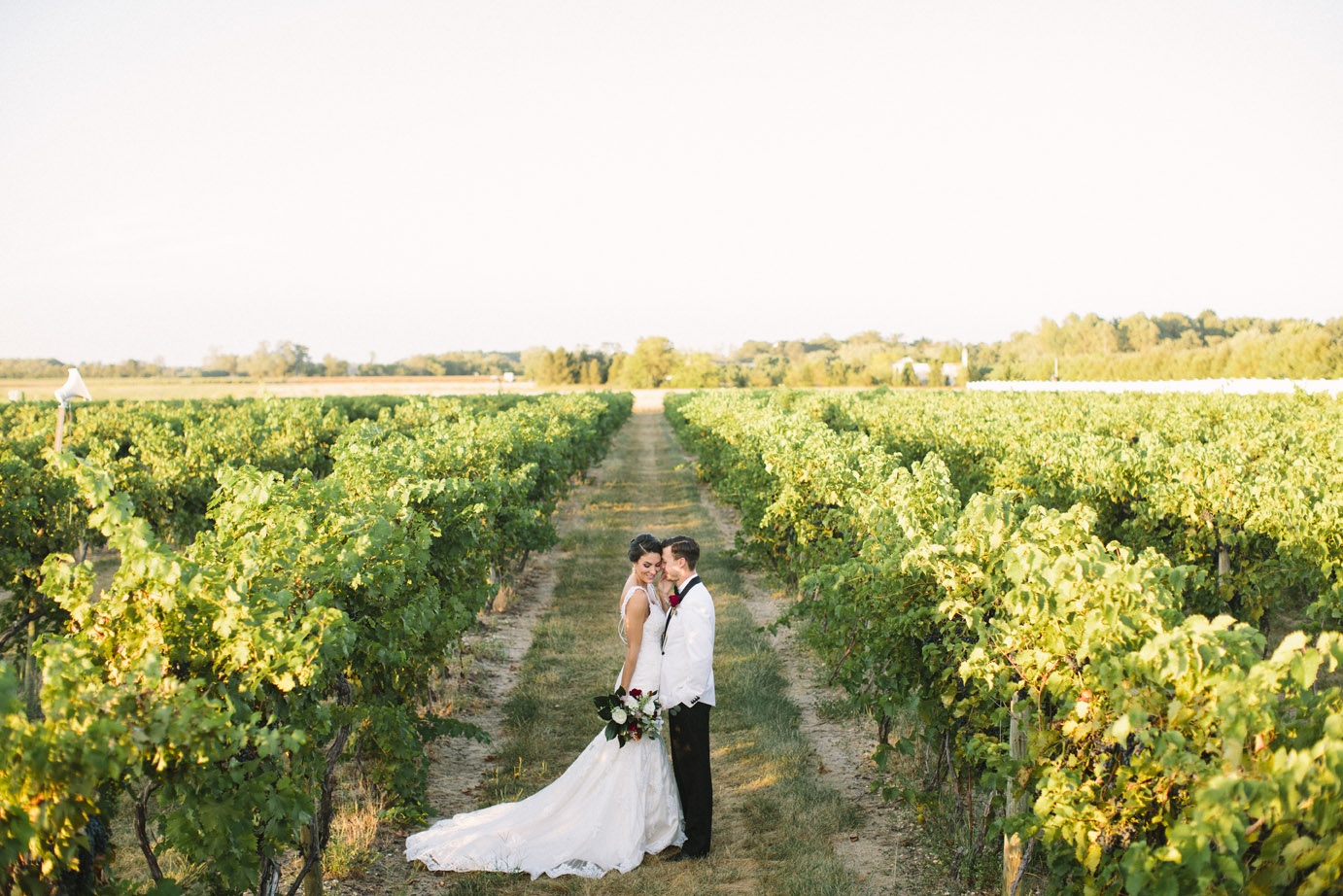 Photo credit: Vitner's Room at Tomasello Winery
Vintner's Room at Tomasello Winery Tomasello Winery, New Jersey's most luxurious winery ballroom features romantic, opulent with its crystal chandeliers, wall sconces and a beautiful foyer to welcome guests. The New Jersey winery wedding venue offers elegance amid a rustic setting of the vineyard.
Their luxurious bridal suite allows you to prepare for the big day in comfort and privacy. The hand-crafted circular staircase is perfect for special wedding day photographs. Exchange vows either in the picturesque Chardonnay Vineyard or the glimmering Crystal Ballroom. Then dance the night away in the Crystal Ballroom with customized lighting to match your theme and mood.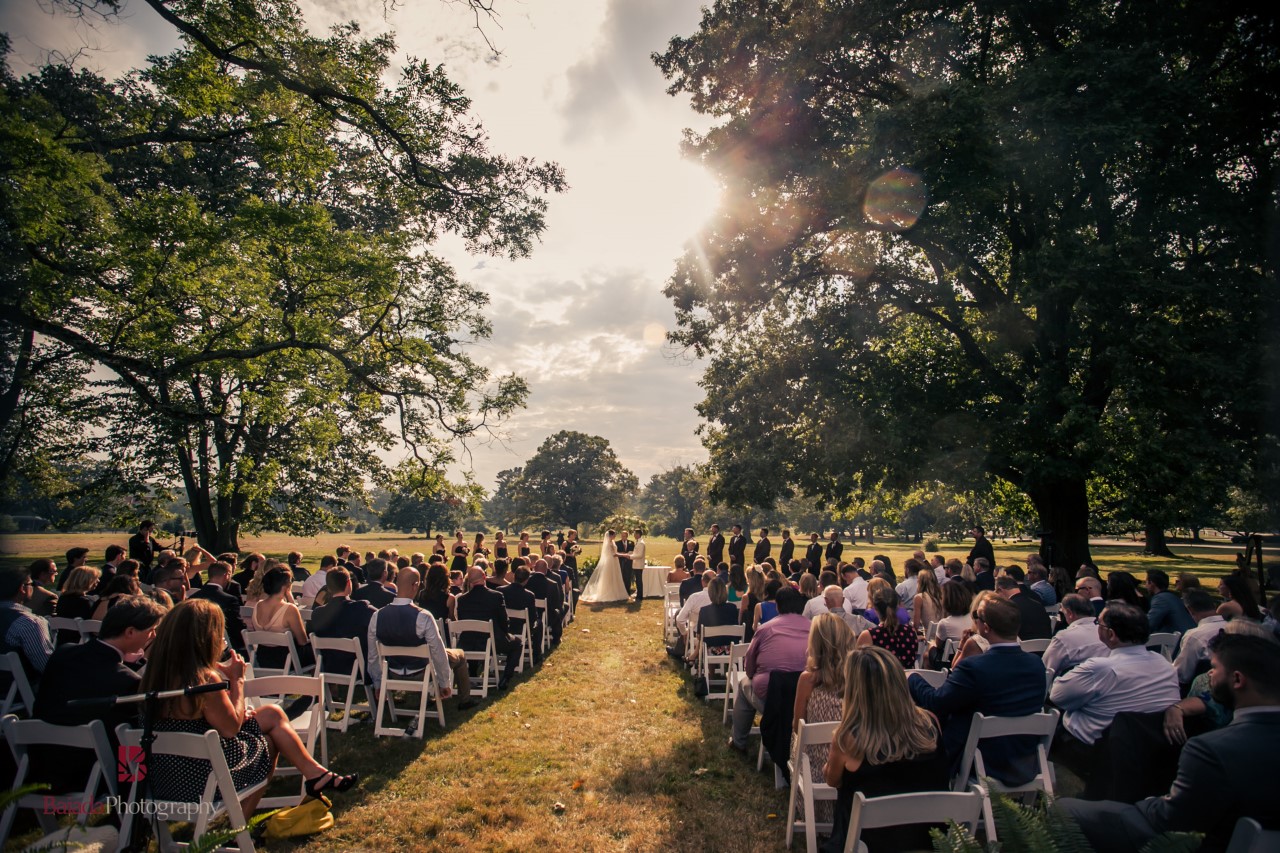 The Ballroom at Ellis Preserve/Baiada Photography
Finley Catering's newest location, The Ballroom at Ellis Preserve, opened in the Fall of 2016 and is a perfect compliment to its center city locations. The Ballroom stands as Finley Catering's 4th historical landmark in a pastoral green setting. Steeped in history, Ellis Preserve continues to honor the legacy of Charles E. Ellis, a local entrepreneur. This grandiose Greek revival building with its towering columns sits in all of its grandeur amongst the greenery of this national registered arboretum.
Built in 1932, The Ballroom is conveniently located in Newtown Square, Delaware County with easy accessibility from Route 3 and 476. Returning to their roots, Finley Catering plans to bring a totally new dimension to its brides and corporate clients by combining its culinary expertise and top notch service with the idyllic grounds for an outdoor ceremony or cocktail hour along with the grand Ballroom for your dinner and reception.