Surprise weddings are becoming more popular than ever. Yes, you read that correctly…a surprise wedding, as in unexpected for the guests.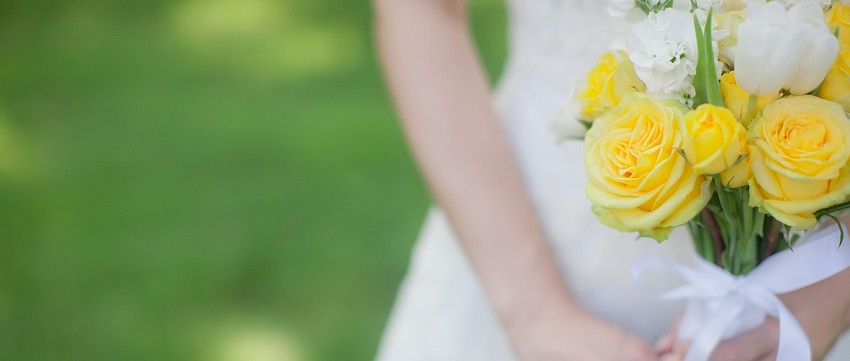 Photo credit: Fleur de Lis Floral
In order to successfully plan a surprise wedding, we contacted Wedding and Event Planner Olivia Lee of Precise Events for tips to pull this milestone event off without a hitch. Here is what she had to say:
My heart goes out to those engaged couples out there who are feeling more and more stressed when it comes to wedding planning in Philadelphia. Families and friends, finances and even time issues add pressure to what is already an emotionally charged event. You may be thinking that you are not getting the support that you need, you should opt to just do your own thing and elope… but wait, how about a surprise wedding? It is a great option for those who want to have the freedom of elopement but also really want family and friend there to support you.
Choose the Ruse: One of the key factors is choosing the ruse. When I am consulting with couples, I always suggest the guise of an engagement party. It's normally important enough where friends and family will travel. Additionally, most times people dress nicely and expect to receive a paper invitation and RSVP. Be sure to include information like, dinner begins at X time to reduce the stragglers.
Choose the Venue: I believe that the trickiest part is the venue. Here are 3 locations that will work well for surprising your loved ones with a wedding.
-              Restaurant wedding
There are many restaurant wedding venues in the Philadelphia area that are unique and have charming décor. Using a venue like this automatically throws off suspicion.
-Pros: The price is normally reasonable, there is no or low cost for using the space, some décor is often included
-Cons: many restaurants are semi-private, there could be limited capacity (under 75 people)
-              Vacation wedding
Much like an elopement, why not get out of town and visit a beautiful island. The ruse would be planning a family vacation. You can even have a cruise vacation planned. While the family is buying their tickets, you'll be secretly planning your wedding to occur during the trip. (Don't forget to make sure that folks have appropriate clothes for your wedding, push for a nice dinner together one of the nights to make sure they pack right)
-Pros: Everyone loves to get away plus you can stay a little longer and honeymoon in the same location.
-Cons: The cost might be prohibitive to some guests, offer to help out with if you can. Check laws for marrying outside of the US applicable.
-              Home wedding
Having a small (or large depending you your home/yard size) affair at your house sounds nice and intimate. Trust me, it truly can be. Here are things to think about. Depending on the size, hire a caterer or accept the help of a loved one who is not immediately involved in the ceremony to help with food arrangements. Many think a DJ is not needed for a home event, I disagree. Someone to manage the music and bring a microphone is handy and a worthwhile investment. I also suggest hiring a cleaner to clean the house before and afterwards.
-Pros: You won't have any trouble getting your date, you will be able to set up without anyone knowing what is happening, you could save some money by using existing furniture and décor. 
-Cons: Many times parking is an issue for larger events at a private residence. The clean-up is never fun, hire a cleaner is our suggestion.
Hire a Professional to Assist: If you are thinking of planning a surprise wedding, hiring a planner is also another suggestion. We have a variety of great wedding planners in the Philadelphia area, they will be able to come up with some ideas and uncover any potential issues making your wedding day a success!