While there are many resources and tips for the bride's attire, what about the groom? Here are some basic guidelines for a well-dressed look down the aisle for grooms.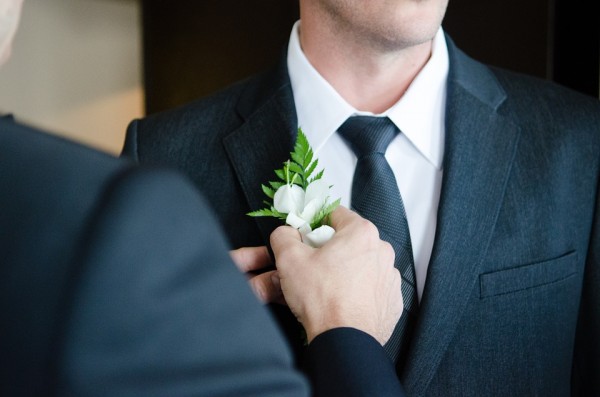 Photo credit: (c) Pixabay
Fit. A good tailored fit is so important not only for wedding photos, but more importantly, feeling relaxed and comfortable at your Philadelphia wedding. Trust the professionals to take your measurements regardless if you are renting or buying, opting for a tuxedo or suit. Both should fit well and reflect your unique measurements.
Coordination. Of course, no one wants to be matchy-matchy but coordinating style and a color palette with your fiancé completes the look of your Philadelphia wedding.
Venue Style. Typically, the wedding venue dictates the level of formality in your attire so if you are planning for Saturday evening wedding at a ballroom, your selection will differ from that of a beach wedding. The earlier the event, the more casual the attire. If it is outdoors, the style is more casual. However, ultimately, this is your day so wear a style that reflects you and your bride.
Shopping. Make sure to allow enough time for you and your groomsmen to find the right look, the right shirt and tie, order them and get fitted. This is a process that most are not used to since off the rack purchases are so handy. However, if you start early and allow for the time it takes to make alterations, your suit or tux will be ready in plenty of time before the big day!