Flowers have a way of bringing out a theme perfectly, brightening up a room and creating a wonderful atmosphere for your Philadelphia wedding.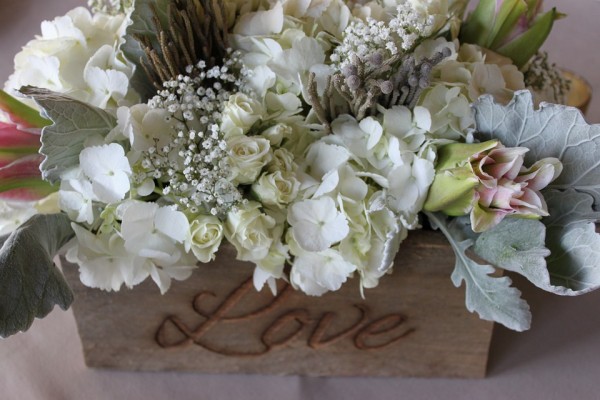 Photo credit: (c) Pixabay
However, did you know that if your wishes are not conveyed ahead of time, all of that beauty is often tossed in the trash along with discarded napkins, morsels of cake, and unfinished salad at the end of the wedding reception? If you'd like your investment to go further, here are some unique ways to share the joy wedding flowers bring instead of wasting them.
Party Gifts: The DJ can announce that guests are welcome to take centerpieces home from your Philadelphia wedding. Simply communicate this idea with your entertainment company.
Prizes: If you are willing to part with your wedding bouquet, the emcee can facilitate a fun dance game where the longest married couple left on the dance floor receives it as a prize. They will feel honored and have a special keepsake.
Donations: Donate the centerpieces to a senior center or nursing home. It is truly uplifting. First, call to check with the receptionist if donated flowers are accepted. If you have numerous displays, considering spreading the wealth with a few different centers. Flowers do wonders to spread happiness.
The Next Day: Perhaps, if you have a last minute wedding guest cancellation due to illness, swing by the next day with a sincere note that they were missed, party favor and a floral arrangement from your Philadelphia wedding.